3 tokens investors are watching out for: HedgeUp, Loopring, and Helium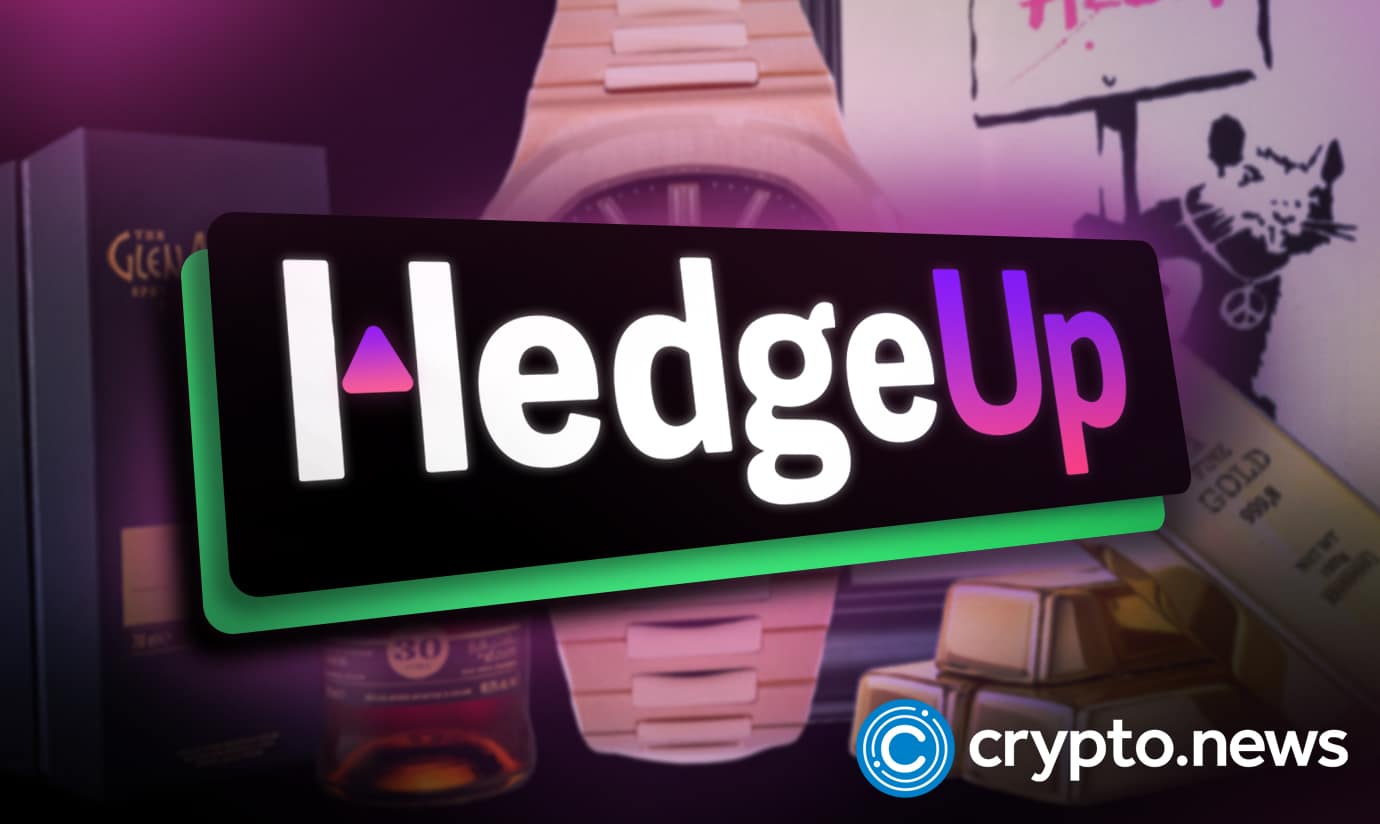 The constant search for potent cryptocurrencies keeps investors ahead of the curve. By doing their due diligence, investors can take calculated risks when making investments that keep their portfolio afloat even in a sour market. In a volatile crypto market, portfolio diversification is essential for investors aiming to maximize profits.
The cryptocurrency ecosystem has thousands of tokens, some of which can yield decent returns. That's the beauty of a wholly volatile and semi-predictable industry like crypto. There's always a chance to profit in this vast industry. Therefore, investors need to scout the ecosystem properly.
There are three utility cryptos that investors can consider. These cryptos include Loopring (LRC), Helium (HNT), and HedgeUp (HDUP). Investors can benefit by adding these tokens to their portfolios.
This article explores these tokens, their utilities, and why we should watch out for them.
HedgeUp's utility is unique
HedgeUp's HDUP is a crypto with utility unlike any other in the sphere. This platform offers investors modern opportunities that can yield enduring profits. As such, HedgeUp's approach toward the crypto market is already attracting investors, experts, and analysts.
HedgeUp is an alternative investment marketplace because it directs investors to a new world of investment opportunities beyond cryptocurrency. However, these possible investments work hand-in-hand with the ecosystem, thanks to the HedgeUp platform. Some of the platform's assets, which can also be potential investments, include gold, diamonds, wine, watches, yachts, and aircraft like private jets.
The functional currency that oversees the utility of the platform is the HDUP token. This token is the key that opens investors to the alternative investment benefits the marketplace offers. Investors need to own a minimal amount of the token to participate in the alternative market. It is also used to pay gas fees and asset transfers across the HedgeUp platform. HDUP is backed by a vast utility that ensures its ability to peak at a high price on the charts.
Stay in the loop With Loopring (LRC)
Loopring is an ethereum (ETH) token that prides itself on being an open-source, audited, and non-custodial decentralized exchange protocol. This protocol seeks to permit the buildup of non-custodial, decentralized exchanges on its network. It is made possible by leveraging zero-knowledge proofs (ZKPs). It is a widely adopted means of enhancing privacy in the cryptocurrency industry.
The Loopring protocol's governing and utility token is the LRC token. LRC is an ERC-20-compatible token that can participate in staking. Staking is a process in crypto where investors can earn rewards by holding specific cryptocurrency tokens. This method allows cryptocurrencies to verify transactions and enables users to earn rewards for their holdings.
Helium's "hotspot"
Helium is a decentralized wireless network platform that permits low-power smart devices (miners) to engage in asset transfer across the internet and ecosystem. These miners can earn HNT by making network coverage and relaying data available to the internet via hardware called a "hotspot."
On the Helium network, hotspots are rewarded depending on the quality of their coverage and the data they convey to network devices. The network burns the utility token, HNT, to create data credits. It is a non-fungible token for all Helium network transaction fees.
Investors seeking to diversify regardless of prevailing market conditions should watch out for these tokens. HedgeUp features a utility that brings wealth-making opportunities to crypto enthusiasts from the real world. With HedgeUp, investors can make generational wealth from the platform's excellent options.
For more information on HedgeUP, click the links below:
Presale Sign Up: https://app.hedgeup.io/sign-up
Official Website: https://hedgeup.io
Community Links: https://linktr.ee/hedgeupofficial
Disclosure: This content is provided by a third party. crypto.news does not endorse any product mentioned on this page. Users must do their own research before taking any actions related to the company.