3 Ways You Can Earn Cryptocurrency Playing Video Games
When it comes to gaming, nearly everyone involved wants a chance to earn some money while they play. Though most will never make it to the professional leagues, there are still options for gamers looking to earn some extra money while playing. Here are three ways gamers can start earning money from playing today, besides going to the major leagues.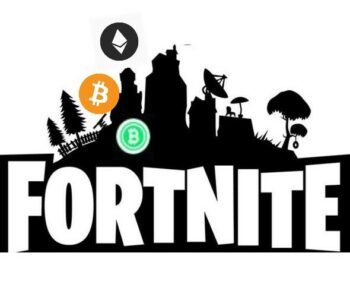 Online Streaming
One of the top ways gamers earn money in the industry isn't through competitions and prize pools, but through online entertainment. There's no doubt that gaming prize pools are impressively large, rivaling traditional sports at this point, but there's an entirely separate subsection of the gaming industry focused on entertainment that raises large funding as well.
Like traditional sports, the gaming industry provides an excellent opportunity not only for participating, but spectating. Two of the biggest resources for gaming fanatics today are YouTube and Twitch.tv. Both outlets offer gamers an opportunity to share content for free with the public and gain an online following. Gamers spend hours each week playing video games online, sharing their stream with others, and engaging with their followers.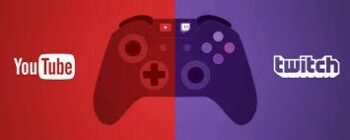 (Source: Sapphirenation)
After growing a small community, content creators can earn cryptocurrency by taking advantage of new projects like STREAM, which cuts out the middleman of Twitch and YouTube by allowing fans to directly contribute cryptocurrency to their favorite streamers. STREAM is a blockchain-based layer that streamers add on to their streaming channels they've already established. So, if you've already put in the work to gain a following on any outlet, the layer can be added at any time.
"Mine" While You Play
This next option may not be as obvious as competing in the pro circuits or streaming, but it's a serious opportunity for gamers wanting to be rewarded for their time, skills, and achievements. BUFF.game is a new tech company implementing cryptocurrency rewards with the gaming community.
As anyone active in the gaming world is already aware of, recent generations of games have included a lot more microtransactions. After purchasing the game, there are contained ecosystems and micro-economies for buying, selling, and trading items. Many games have cosmetic upgrades that add some flair to your character in multiplayer modes (think Fortnite, Counter Strike: Global Offensive, Call of Duty, etc.) and gamers are willing to pay real money for those upgrades.
BUFF is interesting because it's bringing all of those economies together within a single, blockchain-based network designed with scaling in mind, and users actually earn cryptocurrencies by playing video games on the network. To earn more crypto, gamers need to spend time in the game, win matches, and earn achievements. In return, gamers are rewarded with the BUFF coin that can be used to purchase items from other games in the ecosystem.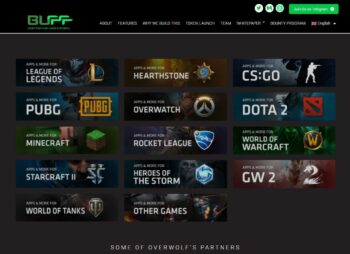 (Source: Buff.game)
Alternatively, gamers can hold on to BUFF coins and trade them on the markets after they've accumulated a significant amount of them. This is certainly the newest addition when it comes to making money off gaming, so there's still a lot of room for growth, meaning gamers can still get involved at the early stages.
Helping new Players
Everyone hates being a "noob," but everyone must start somewhere, right? The last option on the list is creating content that is specifically designed to help new players in the gaming world. With new games being released all the time, there are always going to be those who are clueless when a game gets popular.
If you're passionate and knowledgeable about a specific game, you can create content that teaches newcomers the ropes and earn you money. One of the most popular options in this area includes making guides and tutorials. Whenever a new game comes out, interested gamers can take the time to learn the new game and develop content for when the masses start coming to it.
To use the Fortnite example—because the game has been breaking records in the industry this year—YouTube videos focused on guides and tutorials for new players are hitting incredibly high numbers, earning more than 5.6 million views in under a year for one video on "9 Common Mistakes New Players Make."
Besides videos, there are several successful websites running that cater to new players in different games. Using content marketing, these websites draw in a significant number of daily visitors and generate money from affiliate sales and partnering programs along with ad revenue. If you'd like to make money from your time spent gaming, then you can start a website of your own and focus on educating.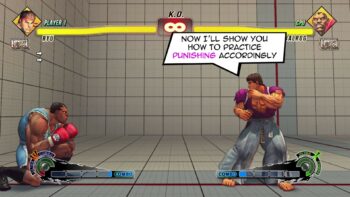 (Source: Pintrest)
When creators offer free content online, it's not uncommon to include donation links for various cryptocurrency wallets at the bottom of your page, even CoinMarketCap does it. All gamers need to do is provide value to their visitors and include addresses to their Bitcoin, Ethereum, Litecoin, and XRP wallets (or any others) on their page with a "Donate" button or "Buy the author a cup of coffee." When creators provide helpful, high quality content for free, audiences are often grateful and want to give back in the form of cryptocurrency.
With the current tools available for making a website (Wix, WordPress, etc.), creating a website is cheaper and easier than it used to be, and you can get started right away. If you're looking for inspiration, just think of any popular game and search for an online guide. Some examples include League of Legends Guides, Fortnite Guides, and Call of Duty Guides.
Getting Started
Starting a new venture can be intimidating for a lot of people, but the benefit of gaming is that you're just playing. There's no need to take things too seriously. However, if you are looking to make a little extra cash from your hobby, there are plenty of ways to get started today. Start streaming, get out your camera to record, sign up to start earning cryptocurrencies, or start taking notes to start some guides. There are plenty of opportunities for gamers to get paid, they just need to start.
Disclaimer: This is paid content. BTCManager does not endorse any content or product on this page. While we aim at providing you all important information that we could obtain, readers should do their own research before taking any actions related to the company and carry full responsibility for their decisions, nor this article can be considered as investment advice. BTCManager and its employes are not responsible, directly or indirectly, for any damage or loss caused or alleged to be caused by or in connection with the use of or reliance on any content, goods or services mentioned in the press release.