Acre Blockchain Project Secures GBP 5 Million from Aviva Insurance and Others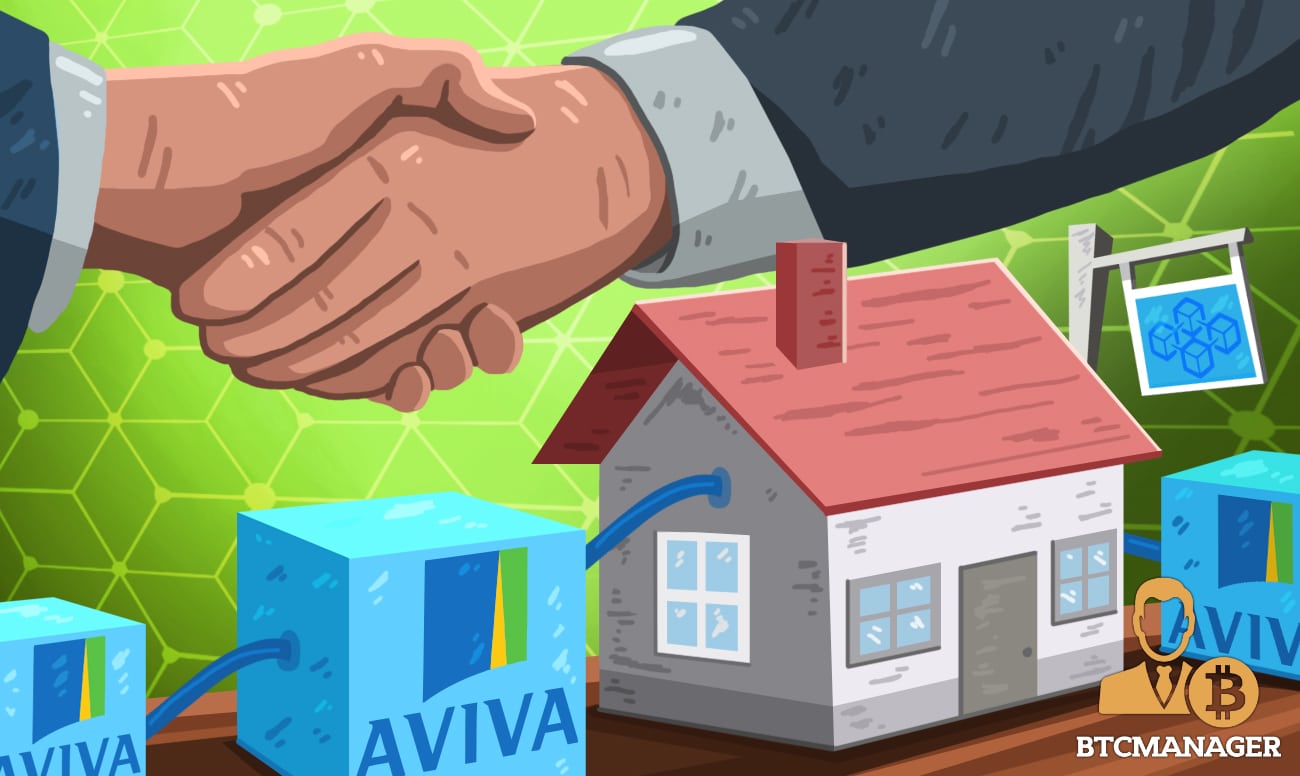 Acre, a blockchain powered mortgage startup based in the UK, has secured a GBP 5 million investment from Aviva Insurance and Sesame Bankhail Group (SBG), a financial advisor, to enable it to grow the platform further. This according to a report from The Telegraph, April 2, 2019.
Insurance Giant Bets on Blockchain
Aviva, a leading multinational insurance company with 33 million clients across 16 countries, has joined Sesame Bankhall Group in the GBP 5 million funding round of Acre, a blockchain-based mortgage platform for brokers.
Acre's blockchain solution is aimed at making life easier for mortgage brokers by recording the transaction elements of the entire mortgage application process, including essential data about the buyer and the property.
With the GBP 5 million now lining its coffers, Acre says it will now focus on expanding its platform and make it more robust.
As part of the deal, SBG Brokers, the mortgage brokerage arm of Sesame Bankhail Group will now be able to access Acre's blockchain-powered mortgage, protection and general insurance platform.
Reportedly, SBG Brokers is one of the largest group of mortgage brokers in the United Kingdom, and it handled GBP 41 billion worth of mortgages in 2018 alone, through 10,000 financial advisers.
Interestingly, with the new distribution partnership between Acre and SBG, the former has now become one of the largest distributed ledger technology (DLT) based mortgage brokerage platforms in the UK, claims Acre.
Simplifying the Home Purchase Process
Commenting on the development, Justus Brown, CEO and founder of Acre Software, who is also the former Chief Product Officer at Founders Factory, reiterated that while purchasing a house is one of the most critical investment moves a person can make, the entire process is annoyingly slow and lacks transparency, however, Acre is determined to change the game with blockchain technology.
In his words:
"Purchasing a home is one of the most important financial transactions people make, yet the process is slow, opaque and fragmented, which is increasingly out of step with consumer expectations. Acre is focused on levelling the playing field for brokers using blockchain technology, while also putting an informed consumer at the centre of the mortgage process."
Though some big players still doubt the potential of the groundbreaking blockchain technology, it's worth noting that the nascent tech behind bitcoin and other cryptoassets is slowly gaining traction in a vast array of sectors in the global economy, including supply chains, healthcare, finance and others.
In October 2018, BTCManager informed that the U.K's HM Land Registry had joined forces with Methods software firm to use DLT to revolutionise the land registration and property buy-sell process in the region.