Advance announces the 2nd edition of "MEWS": Celebrating creators, companies, and communities in metaverse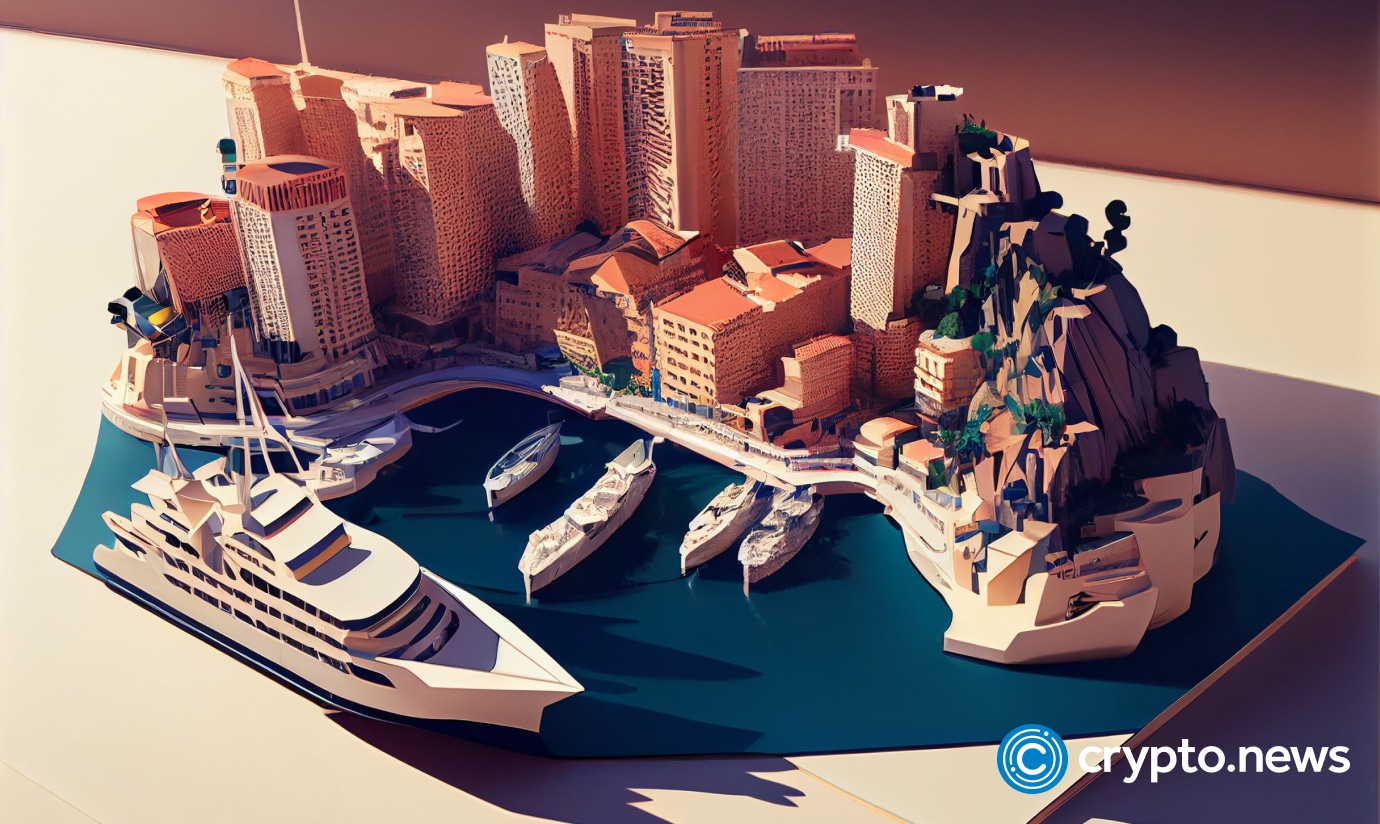 The MEWS, a metaverse event, will host the second edition of its business-to-business (B2B) event of the year for the international metaverse and web3 community from May 3 to 5, 2023.
It will kick off this year's season of sports, entertainment and philanthropy events on the Cote d'Azur, including Monaco's Formula E and Grand Prix Formula 1, ATP Rolex Tennis Masters, the Cannes Film Festival, and AmFar Gala, setting eyes on Monaco.
The MEWS' success in 2022 reflects the growing number of governments, companies, and institutions choosing Monaco as a place for exchange. Last year, Monaco welcomed 200 international delegates from over 40 countries, ten global sponsors, and about a dozen exhibitors, partners, and metaverse business cases, including 39 speakers. In 2023, it will present its latest developments, including web3 products and services, to an audience of 250 attendees.
The MEWS is under the high patronage of H.S.H. Prince Albert II of Monaco.
The MEWS Summit 2023 will be at a new venue, One Monte-Carlo. Due to the success of our inaugural edition and delegate demand, they are pleased to announce an additional day exclusively dedicated to various topics such as investments for start-ups, monetization, law and regulation, and education.
Imagining and building the future worlds in space, one of their metaverse partners will introduce an Avatar Conference, recreated in Monaco's most beautiful Art Deco Location, the Salle Belle Epoque, at the Hotel Hermitage.
The MEWS presented their first virtual press conference in the "Penthouse Showroom" by Exclusible. It will partner with the NOWHERE metaverse for 2023.
The 2023 edition will include product launches and sneak previews of new technology from Italy, the U.S., Switzerland, and New Zealand. These will be:
A documentary on web3
Two new technology products & feature launches
A phygital NFT collaboration with Camille Louise Jewellery
A live phygital NFT creation
The theme of MEWS' "Eyes to the Future" 2023 edition will showcase disruptive web 2.5 and web3 solutions. Those invited will be Roblox, Decentraland, Spatial (Exclusible), UrNowhere, Dworld, Space, Horizon Worlds, SuperworldApp, OneRare, Mesh, Sandbox, Polystream (Mythical), Rooom, Omniverse (Pixar). They will continue to focus on several industries and topics like monetization, regulation and governance, and innovation.
Confirmed speakers for the 2023 edition include:
John Linden of Mythical Games,
Sébastien Borget, the co-founder and COO of The Sandbox,
Dr. Martha Boeckenfeld of the Dean of Metaverse Academy,
Felix Mago of Space,
Frederic Genta, who is a chief digital officer
Graefin Maria Von. Scheel Plessen, who is a senior marketing executive
Talia Zoref from the Eyes of Fashion,
Tony Hollingsworth, the CEO of Listen Communications
THE MEWS summit will present "green & clean" business cases like Authentium and other ocean protection initiatives backed by web3 technology.
Summit subjects will range from:
Fashion and Luxury
Real Estate and Metaverse Land Investments
Entertainment: Film, Music & Media
Sustainability and Society
Sports and Gaming
Tourism, Travel, and Smart Cities
Food and Wellbeing
Technology Digital Assets
The MEWS Award Charity Gala, like the one held on May 4, will continue to highlight values like diversity & inclusion, impact, sustainability, addressing child protection, and supporting selected causes with our MEWS Award Charity Gala.
The Award Categories are Community, Storyworld, Better World, Innovation, Impact, Community, Pioneer, Rising Star, Music, and NFT Collection. The charity partnerships will be announced shortly.
To celebrate winners, guests will enjoy a Black Tie foody extravaganza with surprises designed by Michelin-starred chef Yannick Alleno in the historic Salle Belle Epoque ballroom of the Hermitage Hotel. As a special surprise for our attendees, an artist, who's internationally acclaimed as Illusionist, will use Augmented Reality (AR) to create a unique world premiere web3 MEWS-centric "Spectacle".
Part of the suspense of the MEWS Awards was that nominations were open until Mid January. Nearly 200 Nominations had been received and had to be evaluated to achieve a manageable size of candidates to be considered by the Jury.
Jury Members for 2023 are:
Phil Talbot, founder & CEO of Authentium,
Dr. Christina Yan Zhang, CEO of Metaverse Institute,
Dr. Martha Boeckenfeld, dean of the Metaverse Academy Switzerland,
Tiffany Xingyu Wang, OpenWeb,
Tony Hollingsworth, CEO & chair Listen to Charity,
Georg Bak, Digital Art advisor,
Steven Saltzman, Advance
Metaverse Entertainment World Summit is a fully immersive live experience showcasing the newest technology driving the creation of immersive physical and digital experiences in the metaverse. Attendees will see, hear, and feel how entertainment is produced and consumed in the metaverse by creators and producers from some of the world's leading Music, TV, Film, Streaming, and social media companies as "Monaco becomes the United Nations of the Internet" partners are Nowhere, Equitter, Dworld, Space, and Eyeora.
It is a unique annual opportunity for content to meet with tech leaders in Monaco. Join them on May 3 to 5 and see how the metaverse will change how we live in the future!
For tickets and more information, please visit www.themews.world
ABOUT MEWS
The Metaverse Entertainment World Summit and Awards is a global showcase celebrating innovators, creators, and thought leaders contributing to the evolution of web3. The MEWS imagines and builds brands and future worlds by creating synergies between investors, technology, content, and entertainment.
What: Metaverse Entertainment World Summit and Awards
When: May 3 to 5, 2023.
Where: One Monte-Carlo 1 Place du Casino 98000 Monaco 
Disclosure: This content is provided by a third party. crypto.news does not endorse any product mentioned on this page. Users must do their own research before taking any actions related to the company.