AIG, IBM, and Standard Chartered Collaborate on First Multinational Smart Contract Insurance Policy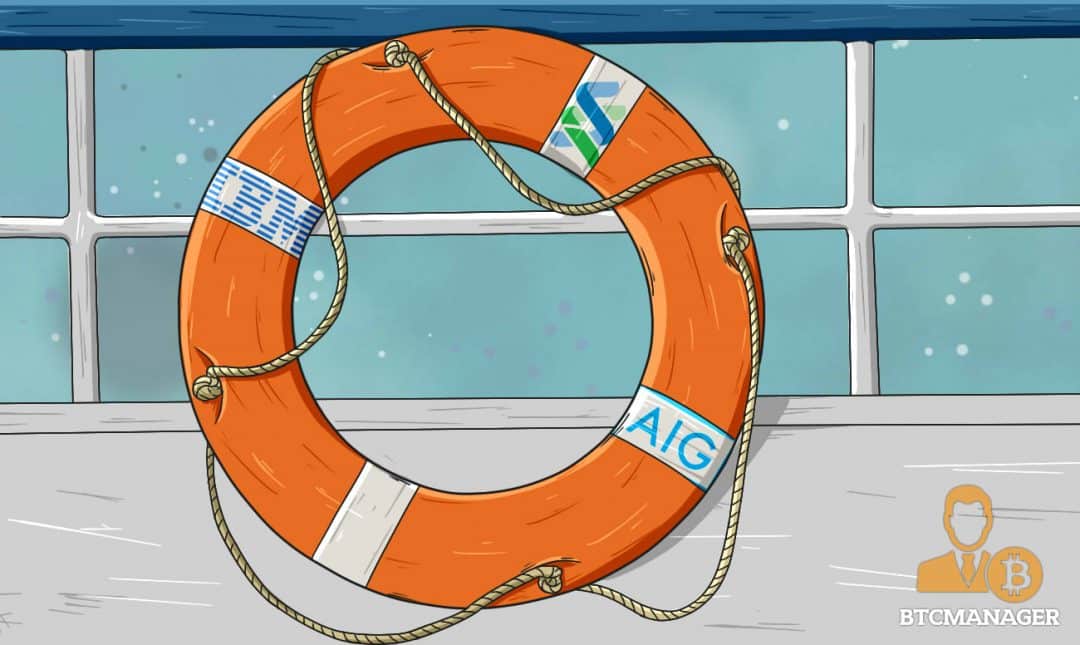 Insurance giant AIG, the commercial bank Standard Chartered, and IBM have announced the successful completion of the pilot of the first ever multinational smart contract insurance policy backed by blockchain technology.
The solution was built by IBM and is based on the Hyperledger Fabric framework, which is one of the Hyperledger projects hosted by The Linux Foundation. The technology allowed the three companies to create a smart contract from the combination of a multinational, controlled master policy written in the UK, and three local policies used in the US, Singapore, and Kenya according to the companies' press release.
Speaking of the successful pilot, the General Manager of IBM Blockchain, Marie Wieck said:
"There is tremendous opportunity to apply advancements in blockchain technology to transform the insurance industry. By creatively leveraging smart contracts to help address tough regulatory requirements across different markets, we are seeing the enormous impact blockchain can have to improve efficiency and open up new business models."
This combined policy facilitated simultaneous data sharing in real-time for all the network participants as well as easy viewing of the coverage details and premium payments at both the local and master levels. The smart contract was also able to send notifications to the network participants following any payments made.
The pilot also showcased the versatility of blockchain technology as the contract demonstrated the ability to allow relevant third parties, such as auditors, brokers, and other stakeholders, into the network while only revealing the data that would be relevant to them thus still maintaining the required levels of privacy and security.
"Our pilot proves blockchain has a powerful role to play in the future of insurance. Any technology, including blockchain, that can increase trust and transparency for an industry whose pillars are built on that, should be fully explored. We're excited to be delivering innovation that matters to our clients – and co-developing key components of this new technology together," said Rob Schimek, CEO of AIG Commercial.
London-headquartered bank Standard Chartered revealed that it had chosen the three local policies, US, Kenya, and Singapore, in addition to the UK-written master policy, in order to test the technology's ability to adapt to different use cases. The Head of Insurable Operational Risk at Standard Chartered Emily Jenner explained: "We chose these three territories because of their importance to Standard Chartered and also because of their regulatory complexity so that we could fully test how blockchain technology might make these contracts work more efficiently."
"As a global bank we have to ensure consistent, trustworthy, and secure financial transactions, be that as part of our business or as customers ourselves. By creating a process by which we can arrange multinational insurance contracts through blockchain we not only have transaction security but contract certainty across multiple business locations."
Though AIG is the first insurer to complete a pilot successfully, other insurers are working to find solutions through the blockchain as well. Last year, Munich Re, Swiss Re, Zurich, Generali, Zurich, and Allianz formed the B3i consortium to develop blockchain solutions for the insurance industry.
The successful completion of this pilot proves once again that the blockchain has immense potential to disrupt traditional services while reducing operational costs, increasing privacy and security, and increasing overall efficiency.