Altcoins Appear Oversold as the Crypto Market Enters Another Red Zone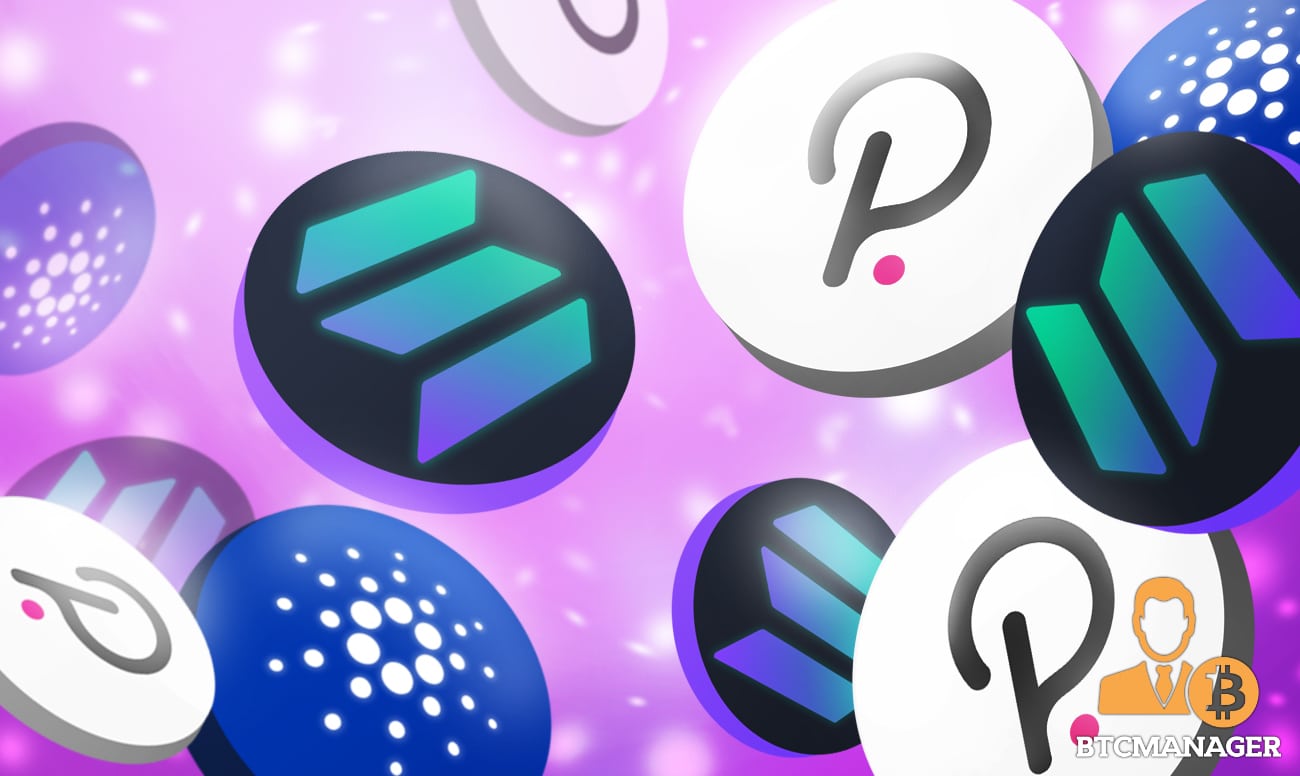 According to Santiment data, altcoins like ADA, MATIC, CRO, and LINK seem particularly oversold based on their screener. The firm took into account high market cap and active addresses that are, as of now, corresponding to low returns.
Further Growth in the Coming Weeks
As for the rest of the crypto market, the prices have entered into a red zone as the Russian President
decided
to conduct military operations in Eastern Ukraine. Bitcoin slumped to a one-month low with an 8% loss in 24 hours and 20% in the past seven days. The global crypto market cap is $1.57, a 9.24% decrease over the last day with a 37.21% increase in market volume. Santiment notes that there is a significant discrepancy between fundamental factors and the current market scenario. It demonstrates that these crypto-assets are undervalued, with values expected to rise further in the coming weeks. The
analysis
found the four oversold cryptocurrency projects by applying this technique to the current market scenario. These altcoins have price changes in the double digits compared to the theoretically anticipated level per the model. Cardano and Polygon's high valuations make them attractive takeover prospects. Analysts believe that if the crypto market continues to rebound, ADA and MATIC values will grow faster. Santiment's technique may be supported by technical analysis, which can detect bull and bear patterns. According to the Strong and Oversold Screener, Cardano and Polygon may escape the 'oversold' category due to the price gain. Crypto.com Coin and Chainlink have a similar dynamic; however, their price flow rates may be lower.
Rallying in the Near Future
Following Tuesday's market-wide drop, all four crypto assets mentioned by Santiment were rebounding. Cardano, the smart contract platform, increased nearly 6% to $0.94. The layer-2 scaling solution Polygon, on the other hand, rose 8.89 percent to $1.56. Crypto.com Coin, a Singapore-based cryptocurrency exchange platform, increased 6.1 percent to $0.41. Furthermore, the decentralized oracle network Chainlink was selling for $14.44, a 5% rise. However, since this rise, the altcoins have lost following Bitcoin's
plunge
, leading to a loss of 8.12% over the last 24 hours. The general crypto market has entered a red zone again, with most altcoins losing up to 10% in the previous 24 hours. The analytics firm also notes that stablecoin use is dwindling, which it believes could be a sign of upcoming capitulation.
"During this 3+ month crypto slide, we have seen stablecoins utilized less and less often. Unlike traditional cryptocurrencies, the declining use of USDT [Tether], DAI [DAI], and others is a sign that the crowd has had enough pain."
Other Altcoins Market Today
Many
altcoins
are down over 10%, including AVAX, DOT, CRO, WBTC, TRX, NEAR, UNI, ALGO, MANA, XLM, FTM, and BTCB. Gala, another cryptocurrency, has received much attention this week, following a 20% increase. However, it is currently trading at $0.204, down 14.73 percent in the previous 24 hours. However, there is a chance that the price may rise owing to future music and other tokens. After weeks of fighting the downward pressure, SAND, the native token of the Ethereum-based virtual-reality platform The Sandbox, has caught up with the rest of the crypto market. Early Tuesday, the cryptocurrency fell below the widely followed 200-day moving average (MA), joining peers from other crypto sub-sectors in reflecting a negative market mood. Currently, it is trading at $2.71, a 14.27% drop from yesterday.
Terra Luna is Outperforming other Cryptos
Terra Luna
had risen nearly 15%, taking it closer to $60. It has been one of the best performing cryptos in the last 24 hours before the crypto market crash. Added to it, despite the crypto market crashing and major cryptocurrencies losing a significant share of the market cap, Terra Luna has limited the losses. Terra Luna is down by just 3% and is trading around $54.17. The primary reason behind Terra Luna outperforming all cryptos is due to Terra Luna's UST token, which is a stable token from the Terra family. UST Stablecoin got a $1B Bitcoin Reserve on Wednesday.