Announcing the launch of the Pina Coupon System, featuring the first artist from REKTMEREV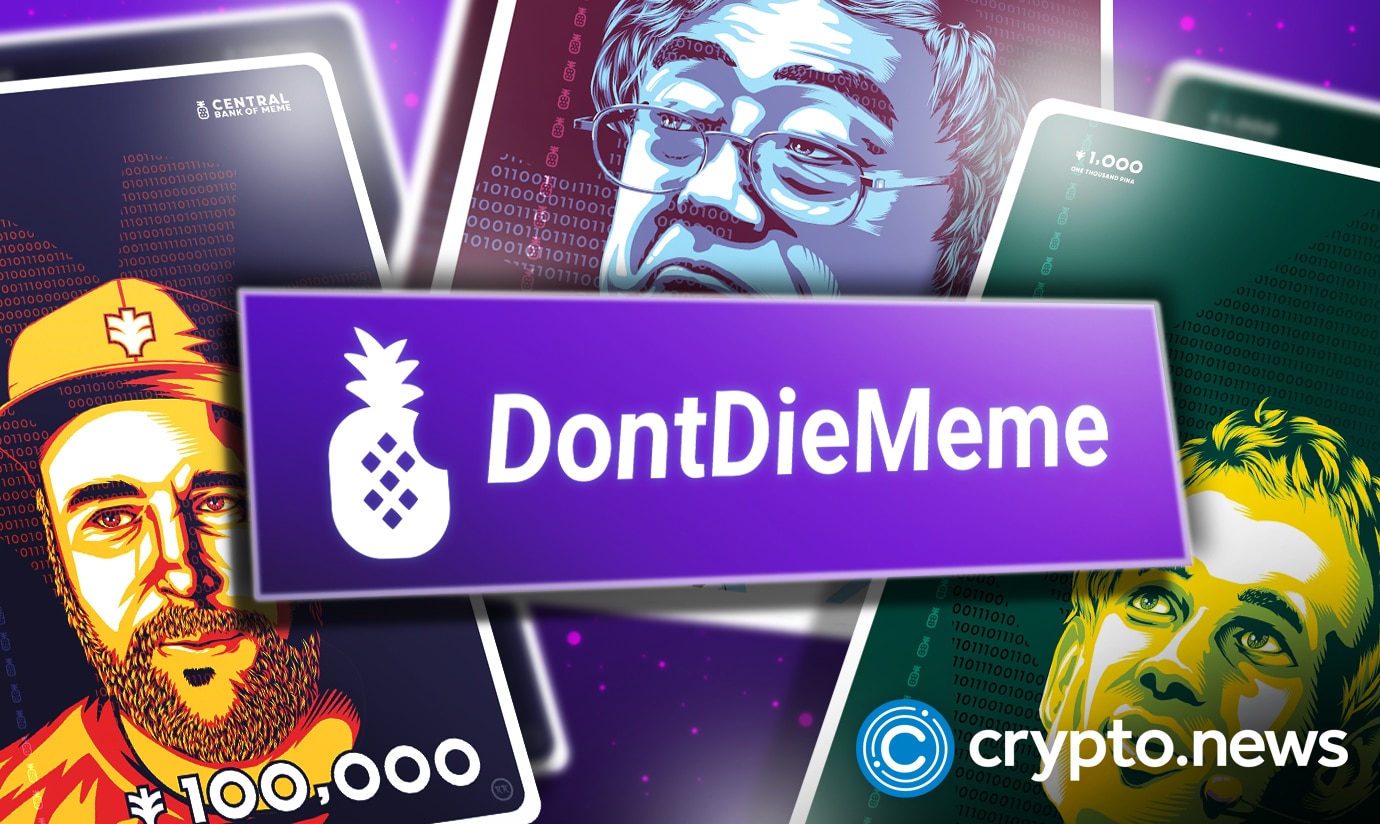 We are excited to announce that we shall launch our Pina Coupon System at 4:00 AM (UTC) on Feb 7.
The first artist for Coupon System is @REKTMEREV, an OG MEME artist, offering three excellent artworks.
1,000 Pina — Vitalik Buterin
Value: 1,000 Pina, 1,000 max supply, 2 months locked up
10,000 Pina — Satoshi
Value: 10,000 Pina, 100 max supply, 4 months locked up
100,000 Pina — Jordan
Value: 10,000 Pina, 10 max supply, 8 months locked up
How to purchase Coupon NFTs
To purchase Coupon NFTs, visit https://www.dontdiememe.com/pina, and navigate to the Coupon section.
Then, click on Burn Pina. The Pina burnt will be locked to the Coupon NFTs, and you can redeem the Pina after the lock-up period.
How to stake Coupon NFTs
To stake Coupon NFTs, first deposit them into the Forge Pool, which will add to your Forge pool's Pina balance.
Then, stake your available Pina to earn rewards.
How to redeem Pina
To redeem the Pina, go to the Coupon section and redeem your Pina after the lock-up period, which will burn your Coupon NFTs!
Please note that we will update our Pina Dao after the launch of the Coupon System:
Before staking/unstaking, you need to deposit/withdraw Pina or LP tokens. There is also a lock-up period for staking/unstaking events, with a 3-day lock-up period for the Forge pool and a 1-day lock-up period for the LP pool.
The Oracle price will be fixed at $1.5 during the bootstrapping phase, with the maximum expansion rate and APR.
Follow Us
Website: https://www.dontdiememe.com/
Twitter: https://twitter.com/dontdiememe
Discord: https://discord.gg/suGBP3E3
Telegram: https://t.me/thedegenerator
Disclosure: This content is provided by a third party. crypto.news does not endorse any product mentioned on this page. Users must do their own research before taking any actions related to the company.