Atari Partners with Unikrn to Increase Game Token Functionality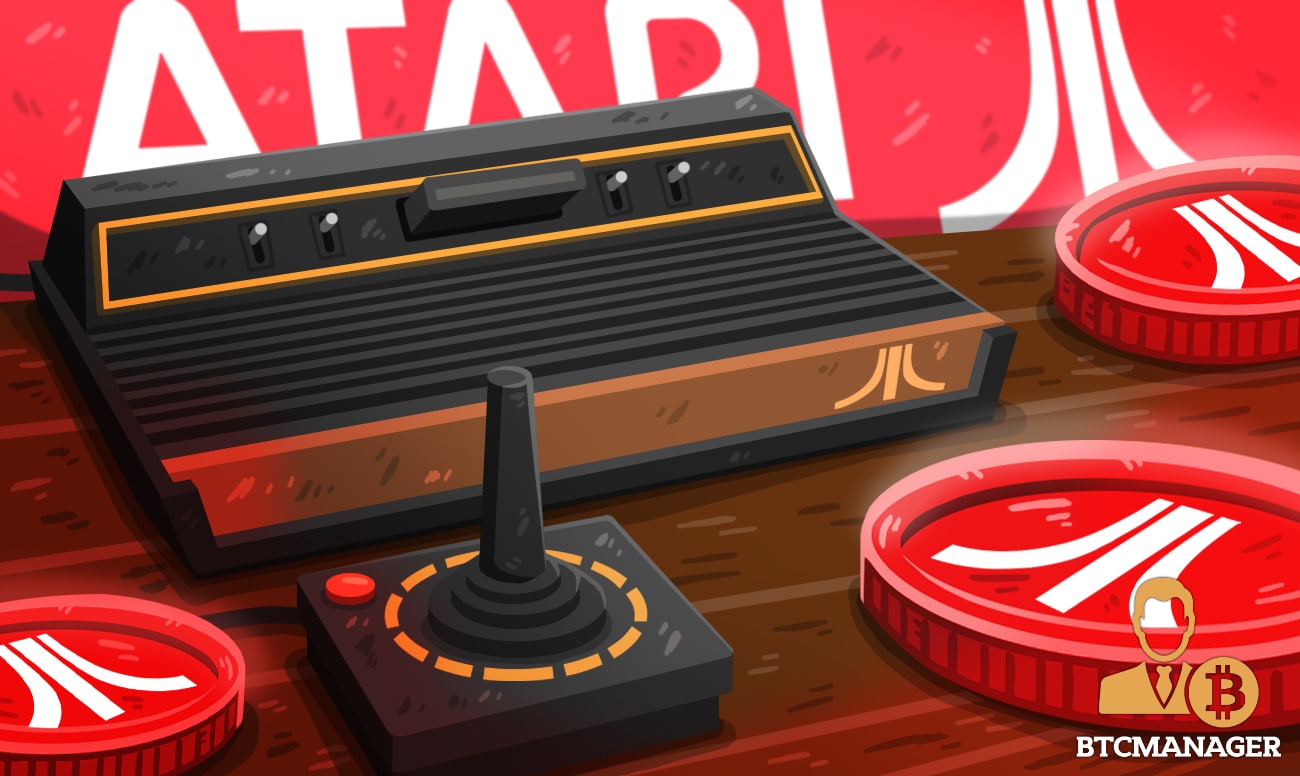 Gaming and interactive entertainment giant Atari has secured a partnership with blockchain esports firm Unikrn. The deal is geared towards enabling Atari token holders to shop, game, and bet with the firm's native cryptocurrency.
Tokenizing Atari's Video Game Ecosystem
According to a press release published on Thursday (June 11, 2020), California-based gaming heavyweight Atari has signed a partnership with industry-leading esports blockchain company  Unikrn to increase the utility and functionality of its native blockchain game token dubbed Atari Token.
Commenting on the details of the deal, CEO of Atari Fred Chesnais said the move is part of the company's plans to dive deeper into the crypto industry and bring enhanced blockchain-based entertainment experiences to the Atari community. Chesnais further remarked:
"Unikrn's thriving ecosystem will provide Atari Token holders with significant additional utility and value, while the addition of Atari's classic arcade brands to that ecosystem will offer extensive familiar-yet-new gaming content to Unikrn's community."
The partnership promises to integrate Atari's native crypto with Unikrn's esports platform to allow Atari Token holders to pay for gaming, shopping, and betting using the firm's cryptocurrency.
Furthermore, Unikrn will leverage its patent-pending UMode platform to provide wagering support for Atari Casino with payments in Atari Token. Also, the blockchain esports firm will receive access to Atari's roster of gaming classics such as PONG, Centipede, and Asteroids.
Former CEO of Microsoft Ventures and Unikrn co-founder Rahul Sood emphasized the importance of the partnership for the gaming industry as a whole. Sood said:
"Unikrn and Atari are pioneers in the gaming industry, changing the world around us with creativity and innovation…and we can't wait to get the benefits of this partnership to Unikrn's community."
Leveraging Blockchain in the Video Game Industry
As previously reported by BTCManager, Atari officially introduced Atari Token with a private presale back in March 2020. The gaming company had earlier disclosed plans to create its own native altcoin in February 2018 in a bid to capitalize on crypto's growing popularity.
After the launch, Atari also disclosed that interested parties could purchase the company's game token with several established cryptocurrencies including bitcoin (BTC), ether (ETH), litecoin (LTC), and bitcoin cash (BCH).
Crypto and blockchain technology continues to see increasing adoption in the video game space from tokenizing the gaming economy to promoting open-source development. Enjin Coin (ENJ) is one of the projects currently exploring the deployment of decentralized ledger technology (DLT) in video game development.