Bank of Canada Looks to Regulate "Gamble" Bitcoin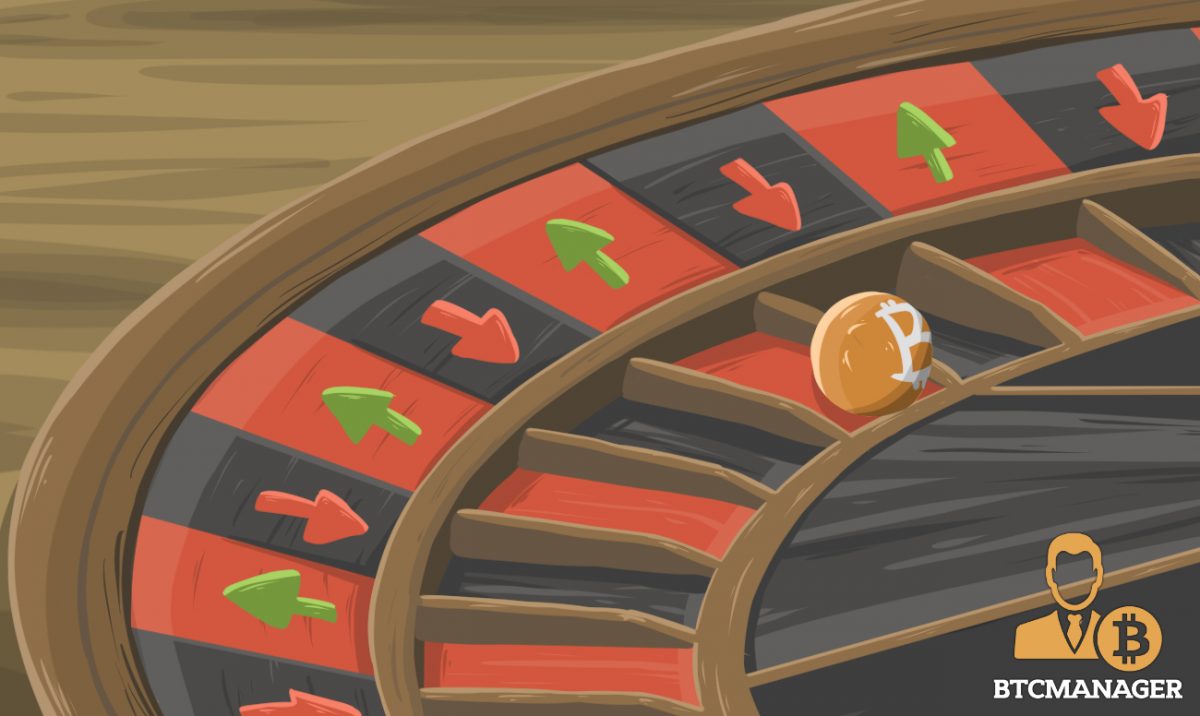 The Bank of Canada's governor Stephen Poloz has labeled trading with Bitcoin "gambling" and called for regulatory oversight. He confirmed that the Central Bank was currently looking into appropriate legislation to prevent heartache from the current volatility in the cryptocurrency melee happening worldwide. While those may seem negative sentiments, he simultaneously praised blockchain technology as a "true piece of genius."
Mobilizing Lawmakers Across the Globe
Conscious not only of Canada's citizens but also aware of the international reach of cryptocurrency's interest and volatility, he added in an interview with CNBC that he was making global overtures to regulators.
His comments echoed those of Lars Rohde, Denmark's central bank chief when he called trading cryptocurrencies "deadly" in 2017.
Iterating more European sentiments, Poloz aims to formulate regulatory policy on a worldwide scale with an equally extensive application. Saying that trading Bitcoin was akin to "gambling," the governor was alarmed at the rampant progression of what he views as an untenable situation.
He warned cryptocurrency buyers to be "aware" and added his voice to the growing response from the formal banking sector, adding that he didn't view Bitcoin and others as assets. Speaking at The Sanctuary in Davos where the current World Economic Forum gathering, he said:
"They are crypto but they are not currencies."
Defining Assets
"I'm not really sure what they are. They are not assets really. [I] suppose they are securities technically," explained Poloz.
He continued, "there is no intrinsic value for something like Bitcoin, so it's not an asset one can analyze. It's just essentially speculative or gambling." With these comments, the expert stands alongside major financial institutions which are used to a backed security structure as a platform for currency.
JPMorgan's CEO Jamie Dimon was allegedly behind that corporation's threat to employees that anyone caught trading cryptocurrencies "would be fired" on the spot. He vehemently outlined his stance, calling the currencies a "fraud," but later regretted it. Warren Buffet has also repeatedly warned investors off cryptocurrency, saying it would all "come to a bad end."
Poloz feels that even if Bitcoin and peers were to crash, sending the whole cryptocurrency market to the depths, it wouldn't have huge implications for the broader Canadian economy.
"One parallel we could draw would be the tech wreck," he said.
"When we had the tech wreck, that was a much more widespread exposure. And the fact it had barely perceptible effect on the real economy because it was not a stock market crash but just a segment of the stock market. But it was highly speculative, there were all kinds of bubbles there."
Co-opting Cryptocurrency Remains an Option
Saying that "I have no doubt that at least for the purposes of consumer protection [we] will be developing regulations around this space in due course. But what we are being careful to do here is to not stifle innovation," Poloz is openly contemplating a wide range of possibilities.
As enamored of blockchain technology as he is wary of cryptocurrency, the Canadian official thinks the genius of the blockchain "will be applied to many, many areas in the economy."
The thorny issue for banks with blockchain is that it is a decentralized register. In other words, using cryptocurrency, the world does not need banks anymore. Big enough to acknowledge application beyond that scary scenario, Poloz recognizes that an enhanced speed and reduced costs are aspects of cryptocurrency worth investigating. The bank currently has a blockchain pilot running, named Jasper.
Applying it to cryptocurrency, Poloz indicated that if ever the bank became involved in issuing a cryptocurrency, it would remain backed by the Canadian dollar. He mused that cash was "still doing its job" and that there was no haste in supplanting the current system.
Moreover, Poloz indicated that even if the country were to issue a cryptocurrency, it would not necessarily need to run on a blockchain platform. "No one's in a rush to get this done. Will it therefore be necessary for [blockchain] to be part of a digital currency if central banks issued it? Well, the answer is, I think not," Poloz said.
"The reason that it has such appeal in the case of [bitcoin] is it gives you finality of settlement that eventually grinds through the distributed ledger and therefore you trust that. Whereas the central bank, if the Bank of Canada, were to issue a digital currency, well you already trust the Canadian dollar, and so you don't need a distributed ledger in order to believe you just received final payment in your digital wallet."
That may well be, but his stance strips much of what genuine vendors admire about cryptocurrency. Where banks will eventually find themselves in relation to it will no doubt become a lot clearer in 2018.