Barclays, RBS, and Others Form Consortium to Trial Blockchain in Real Estate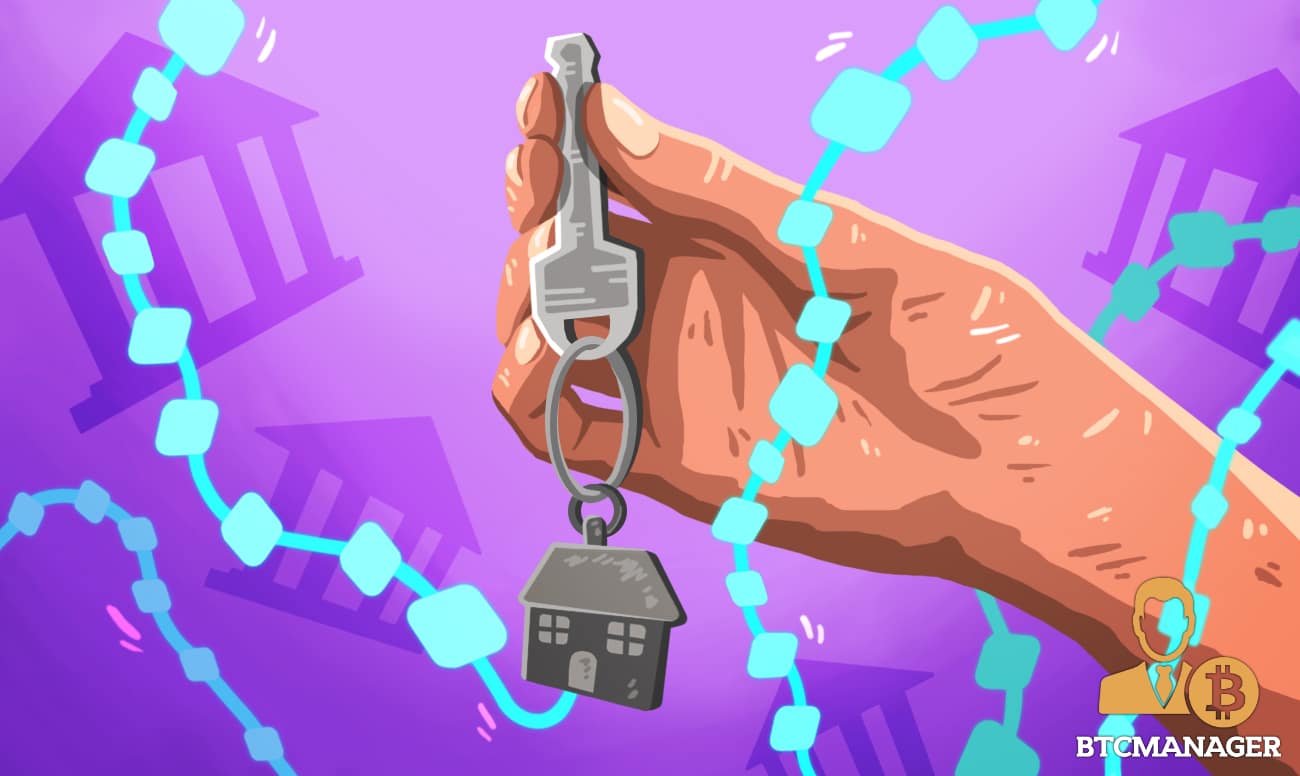 Barclays, Royal Bank of Scotland (RBS), and Clifford Chance LLP are three of the 40 companies that have formed a consortium to trial blockchain technology in the real estate industry for greater efficiency, speed, and transparency, reports Bloomberg, April 4, 2019.
Disrupting the Real Estate Industry from Ground Up
Blockchain, the technology that undergirds the world's most popular cryptocurrency, bitcoin, is being trialed to create a platform that could largely minimize the pains associated with buying and selling a property.
Instant Property Network (IPN), a company that claims to the "Amazon for properties," has developed a blockchain-based platform to cut down the time it takes to buy or sell a property from months to just a few weeks. Further, the company states that if its protocol is applied globally, it could lead to an annual savings of close to $160 billion for the real estate industry.
Notably, IPN is financially backed by the distributed ledger technology (DLT) company R3 which has its own enterprise-level blockchain platform called the Corda Network.
According to Dan Simmons, director for mortgage innovation at RBS, the world is currently near the end of DLT's hype cycle and has, unfortunately, failed to find a strong consumer solution for the emerging technology to date. This, he believes, could change soon if the technology is applied to the real estate sector to make complex and time-consuming transactions cheaper and less opaque.
Existing Problems
Akin to industries like law, supply chain management, and finance, the real estate industry is in the need of a major technological disruption.
The real estate industry comprises of transactions that typically involve third parties to exchange a boatload of information. According to IPN, blockchain could streamline the process of exchanging information through a transparent and rapid record platform. This platform could help enterprises save millions of dollars annually by eliminating duplication of efforts and middlemen.
John Stecher, head of the group innovation office at Barclays in New York, said:
"When a person wants to purchase a house, the process encompasses a whole host of different interactions with different businesses and governmental entities that can be uncomfortable and drawn out."
Adding:
"The aim of this forum was to simplify the purchasing process for the customer." 
Per the Bloomberg report, IPN's blockchain-powered platform allows various parties to simultaneously work on a single property transaction and keep track of its progress in real-time. The tech firm plans to launch the next version of its platform in September 2019.