Billionaire Hedge Fund Manager Has One Percent of his Net Worth in Bitcoin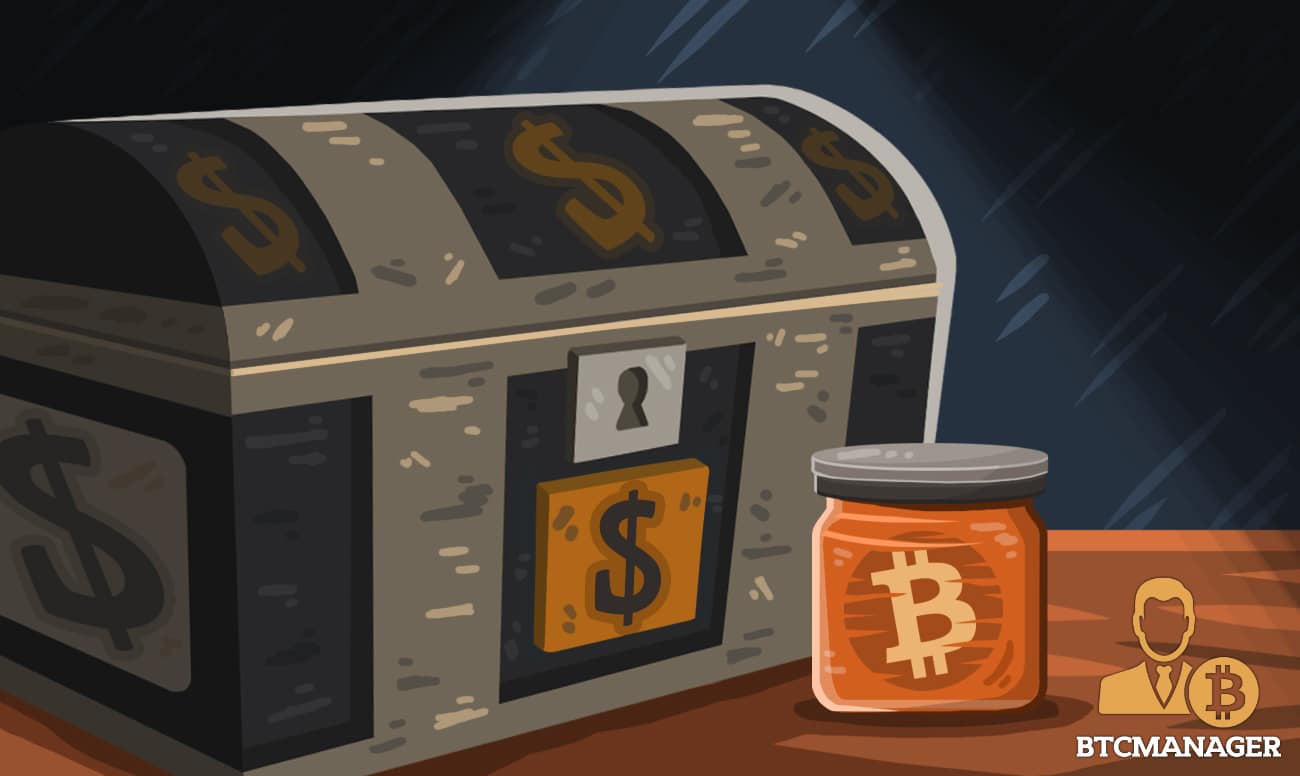 Marc Lasry, the billionaire co-founder of Avenue Capital Group, whose net worth is estimated to be at around $1.68 billion, has invested $16.8 million in bitcoin.
Bitcoin Investments Explained
When asked about his personal investment in bitcoin, Lasry explained that he entered the cryptocurrency sector a few years ago, and invested quite a lot of capital in the market. As of July, more than 1 percent of his net worth is invested in bitcoin, and Lasry does not consider bitcoin to be a completely speculative asset.
"I wouldn't say [bitcoin is] completely speculative but it is speculative. It is around 1 percent, and [I invested in bitcoin] a few years ago. I bought a lot more in the last year when probably the average price of bitcoin was $5,000 to $7,500," said Lasry.
Bitcoin to $20,000 to $40,000
According to Lasry, the regulatory aspect of the cryptocurrency market would have to be significantly improved in order for bitcoin to surpass its all-time high at $20,000 and potentially reach $40,000. He emphasized that major digital assets must be freely tradable in a market that allows both accredited retail traders and institutional investors to commit to cryptocurrencies.
Currently, it is difficult for large-scale investors and hedge funds to allocate tens of millions of dollars to potentially billions of dollars in the cryptocurrency space, due to the lack of publicly tradable assets such as exchange-traded funds (ETFs).
Coinbase Custody, the first trusted custodianship in the cryptocurrency sector has debuted last month, but it remains as the only custodian solution which investors in the US market could utilize to allocate at least $5 million to bitcoin.
"You're hoping that as it gets more into the mainstream, and as more markets end up allowing it to trade where it is freely tradable, to me that's more of a market bet. Then, you'll have something around $20,000 to $40,000," Lasry explained.
In the mid-term, Lasry noted that the crypto market and infrastructure providers within it will have to focus on creating an environment wherein the average American feels comfortable investing in bitcoin and a new asset class that is cryptocurrencies, without being concerned with various risks and regulatory hurdles surrounding the market.
As the market sees an influx of retail investors with the implementation of favorable regulations and policies, Lasry said that bitcoin will most likely be the main beneficiary of market development, simply due to its strong network effect and its dominance over the global crypto market.
"The reason I like bitcoin is, it is the one everybody is going to come to. When you look at everything else, everybody else is making bets on different cryptos, which I think makes sense. I just think the one that is going to have the biggest market benefit is going to be bitcoin. If the average American can buy it, the price moves up."
One Major Regulatory Change Could Drastically Change the Course of Crypto
Previously, Arthur Hayes, the CEO at BitMEX, a widely utilized bitcoin exchange, stated that the cryptocurrency sector and its current downward trend could reverse based on one key regulatory change by a leading market.
The approval of a bitcoin ETF by the US SEC or the initiation of crypto trading by major financial institutions could lead to the next rally of digital assets, said Hayes, echoing the sentiment of Lasry.
Since 2010, the cryptocurrency market has undergone a pattern of bubble-crash-build-rally, and 2018 has demonstrated an identical trend, with developers and businesses working on various issues surrounding public blockchain networks and the crypto exchange market to improve the infrastructure for potential investors in the long-term.