Binance Exchange Unveils Cloud Infrastructure for Prospective Bitcoin Exchanges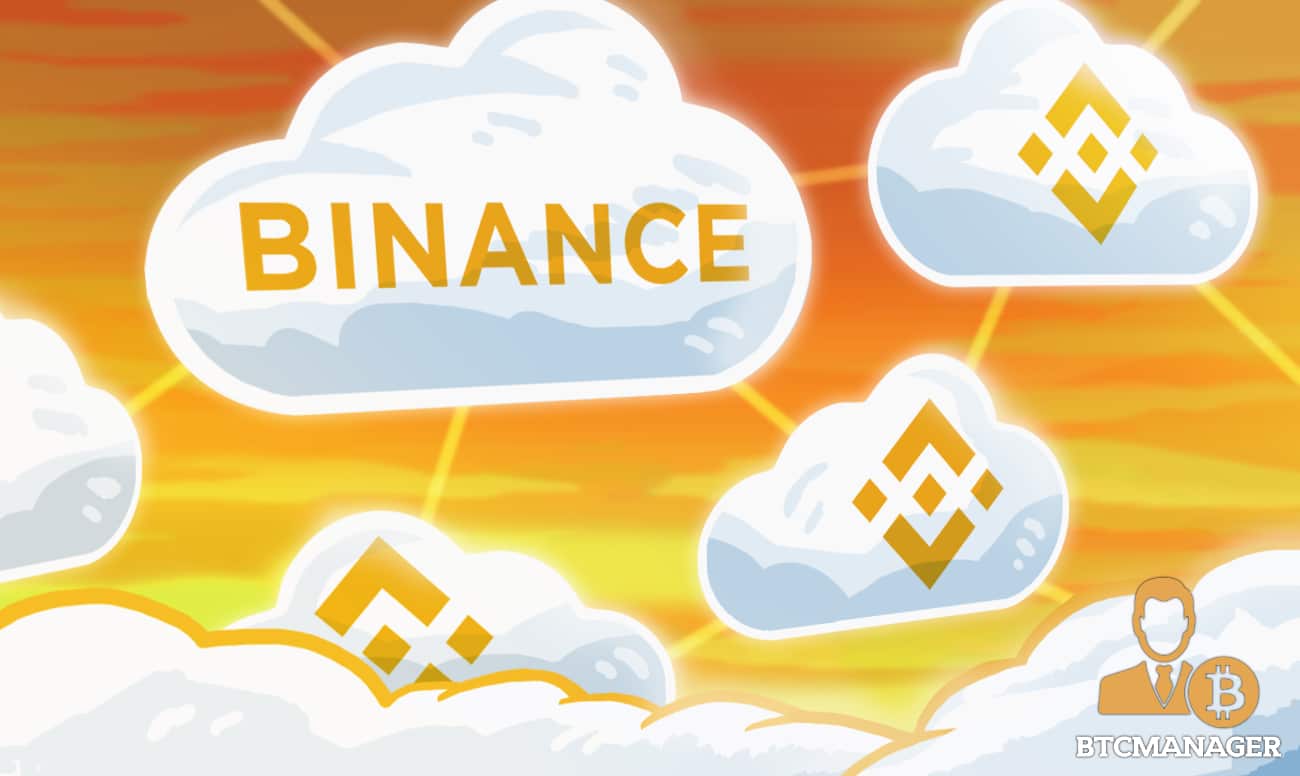 Binance Holdings Ltd., one of the world's most innovative and largest Bitcoin (BTC) trading venues, has announced the launch of its business-to-business-to-consumer (B2B2C) cloud infrastructure aimed at making it possible for interested businesses to launch their digital assets exchanges. The team says crypto exchanges built upon Binance cloud will enjoy the same liquidity, security and other cutting-edge features available on Binance exchange, according to a blog post on February 17, 2020.
Binance Cloud Goes Live 
As part of its mission to accelerate mainstream crypto adoption, Binance has rolled out its cloud solution to enable businesses and customers to set up robust crypto trading platforms in their local markets.
As stated in its blog post, Binance Cloud comes with all the cutting-edge features of Binance exchange, including its lightning-fast order matching engine, big data security, market depth and liquidity, among others.
While Binance exchange is working hard to take the gospel of bitcoin and altcoins to various parts of the world, the fact still remains that it may not be able to gain presence in all jurisdictions, no matter how hard it tries.
Against that backdrop, Binance Cloud will enable anyone from even the remotest part of the globe to build a world-class crypto exchange in their area, offering users peer-to-peer (P2P) crypto-to-fiat exchange services futures trading, spot market, and more.
Binance Offers Limitless Possibilities 
Despite being criticized for being too powerful, Binance remains one of the very few exchanges dedicated to making the world understand that there's more to cryptos and the underlying blockchain technology than just scams and negative volatility.
Commenting on the launch of the new cloud service, Changpen Zhao, CEO of Binance reiterated that:
"As a part of Binance's Open Platform initiative to enable more crypto access globally, Binance Cloud supports its customers and global partners with a complete turn-key exchange platform solution, consolidating new financial infrastructure to an open platform based on blockchain technology."
Notably, Binance has made it clear that it plans to add more features to its cloud platform, including staking and over-the-counter (OTC) trading services, token launch capabilities, and more, as time goes on.
Exchanges on Binance Cloud will also be able to conduct initial exchange offerings (IEOs) and the team has hinted that the first Binance Cloud-powered exchange will go live in March 2020.
At press time, Binance coin (BNB), the native altcoin of the Binance ecosystem is the ninth-largest crypto in the world. The price of BNB is up by 2.93 percent at $23.45 on the 24-hour timeframe, with a market cap of $3.65 billion, as seen on CoinMarketCap.