Binance Revenue Jumped From $7.5 Million To $200 Million in Just One Quarter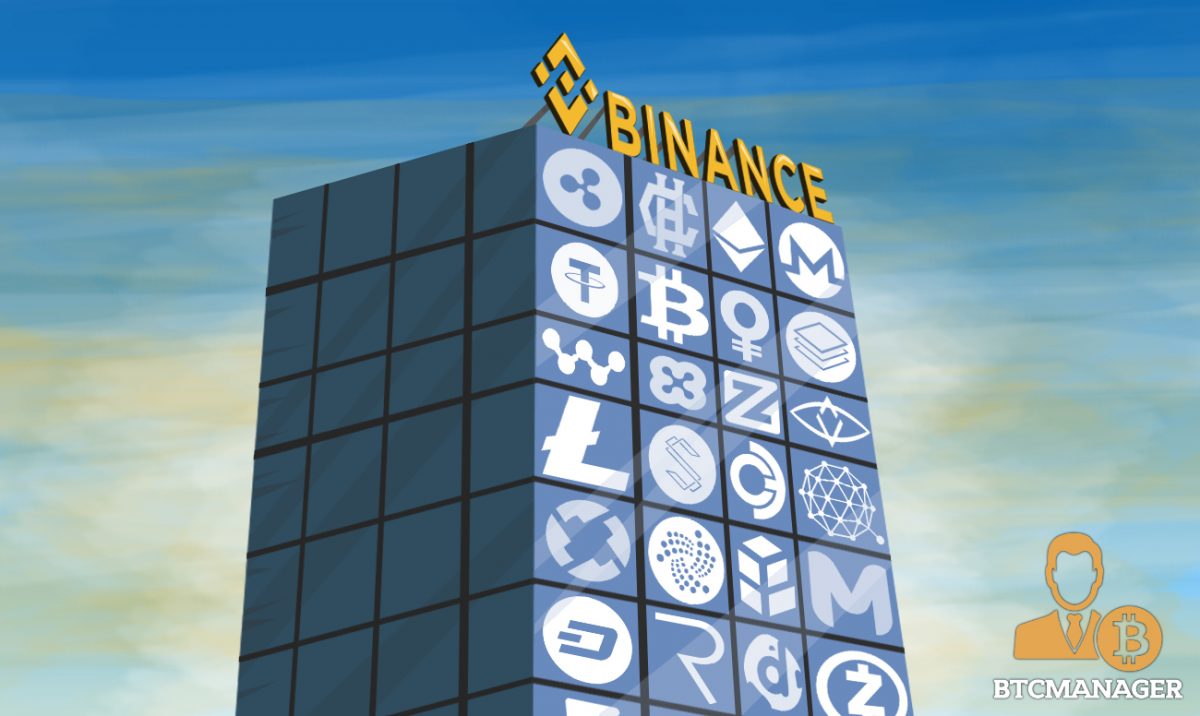 The CEO of one of the most successful cryptocurrency exchanges in the world has published a smattering of this thoughts on LinkedIn. Entitled the "Benefits of Crypto Part 1 – to Countries," Changpeng Zhao's article outlines some of the hugely empowering and positive aspects of virtual coins and exchanges.
Cryptocurrencies are Good for the Economy
Highlighting several common-sense observations and benefits of cryptocurrencies, Zhao's article is part enthusiasm, part authoritative voice giving an honest appraisal, and also somewhat of an olive branch to regulators.
Zhao stated that wherever "big exchanges are, they will draw in other crypto projects and businesses. This leads to a huge influx of funds to the local economy, in hundreds of billions of dollars from all over the world."
The article exudes the premise that this fact alone should end the debate over cryptocurrencies' value-add. Zhao followed up with a statement saying "crypto investments are borderless. Good ICOs are invested in by people from all over the world."
https://twitter.com/StefanMolyneux/status/942925648359813120
As background, Zhao heads up one of the most successful exchanges in the world. From humble beginnings, Binance has rapidly grown into a dependable and popular contributor to the cryptocurrency arena.
Launched with a combination of innate savvy, good timing, and excellent functionality, the Binance exchange is widely seen as something of a JP Morgan in the cryptocurrency world.
The article touches on many salient points, among them the need for governments to embrace virtual currencies, develop and understand them, and the macroeconomic benefits of cryptocurrency exchanges.
"Crypto businesses are lead by the sharpest minds on the planet," says Zhao, positioning the phenomenon of digital coins as indicative of talent and essential human capital.
Those who roll out virtual currency projects are "early adopters and developers of technology and financial industry," he said, pointing to how these adapters "push the envelope."
"Clear and favorable regulations on how ICOs are accepted by governments, listing on exchanges, and competitive personal tax policies are key to attracting these talents."
Zhao also mentions domestic job creation, noting that an increase in jobs is inevitable surrounding typically well-funded cryptocurrency businesses. Moreover, he discusses what the figures already show: ICO capital investment exceeded VC movement for the year of 2017.
$5.7 billion went into virtual offers during 2017, while already $2 billion has changed hands on the same floor in 2018. For Zhao, the logical generation of jobs surrounding these ICOs is visible.
Noting that the trend of capital to hunger after ICOs is accelerating, not declining. Surrounding these figures, he elegantly pushes for regulatory appraisal that is benign and enabling.
Government Regulation and Tax Revenue
The Binance chief points to the tax revenue generated for government through an acceptance of the virtual currency phenomenon.
Not only is the time taken for ICOs to start generating a profit massively curtailed as opposed to a typical business venture, but this also means that governments begin collecting tax much sooner.
Currently, governments are often malaligned, with Israel as a prime example.
The Israeli government is happily anticipating collecting healthy tax dividends from cryptocurrency platforms, while Israeli banks deny them accounts and other arms of government squeeze ever tighter, frustrating their businesses.
Referencing the financial culture of New York and the startup culture in San Francisco, Zhao hopes that forward-thinking countries will get on board early and leverage cryptocurrencies for broader economic advantage.
"Any country that can attract Binance to open a branch in their location will receive a handsome tax income revenue," Zhao shared, his voice amid typically stern regulatory moves in the global economy.
The world's largest cryptocurrency exchange, Binance raked in $7.5 million in its first three months after launching.
Second quarter figures jumped to $200 million, a money flow not lost on Zhao, who sees the tax, incorporated welfare tools, and overall trading as enormous benefits for any economy.
Listing more than 200 coins, the Binance CEO points out that all of those individual projects will suffuse local economies too, opening up in host countries, if only they get the support they need.
"We are happy to work with forward-thinking regulatory bodies, share our experiences and expertise, and help forge a leader in tomorrow's blockchain-enabled world," he said. Zhao is all about progress, development and the long-term entrenchment of cryptocurrencies as something wholly beneficial to the human world.