Block.one Unveils Plan to Launch a Social Media Platform over EOS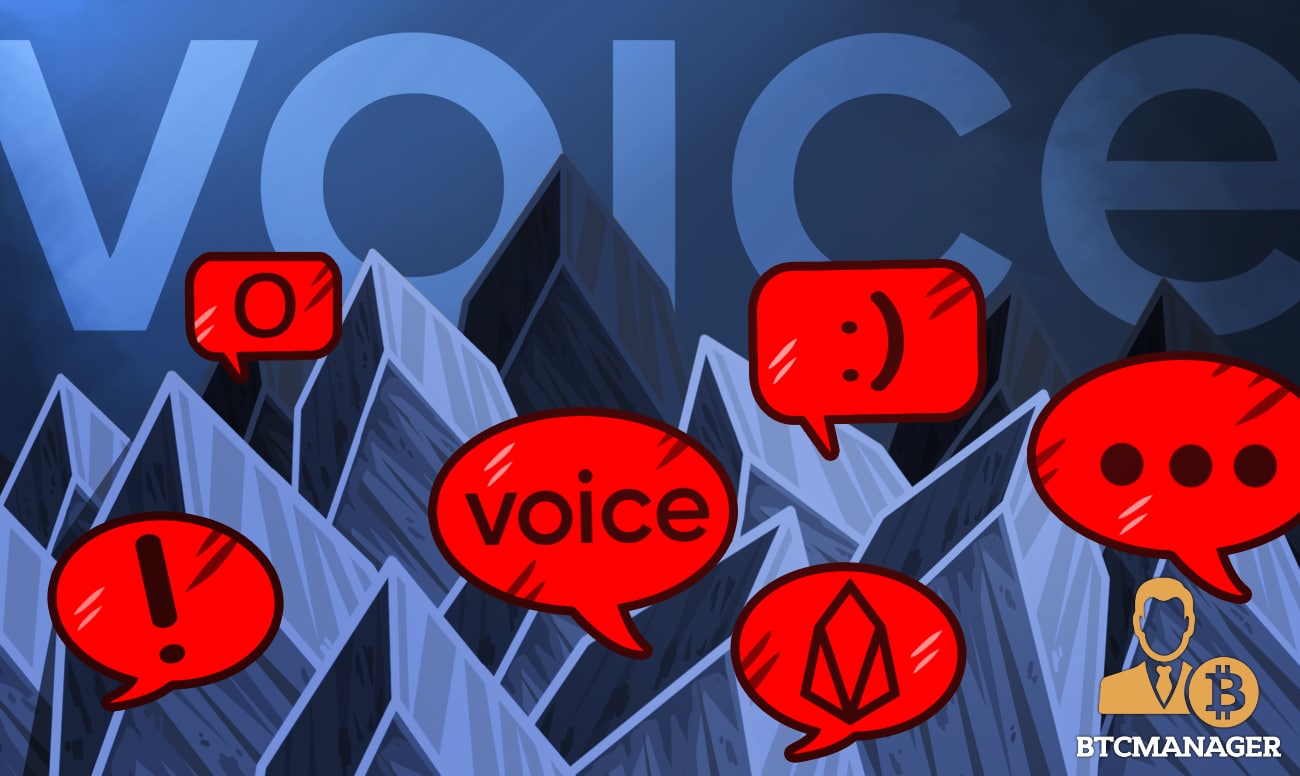 Block.one announced the launch of Voice, a blockchain based social media platform where the value of good content gets circulated back into the community. In a press release on June 1, 2019, the platform announced their desire to launch this as a way today allow content creators and users to benefit from their output instead of advertisers and corporations.
Decentralized Social Media
Blockchain-based social media hasn't taken off the way most expected it to. Steemit, the largest decentralized social media platform, will be the biggest competitor to Voice. SteemIt was co-founded by Dan Larimer, the founder of Block.one and EOS, leading to speculation that it's just another money making scheme for Larimer.
Voice aims to cultivate the creating and promotion of content on social media by real users instead of bots and fake accounts, which is the biggest problem on SteemIt. Brendan Blume, CEO of Block.one, believes that current social media platforms are designed to use their users while Voice will allow for users to reap rewards rather than the platform. In 2018, Facebook made 97 percent of its revenue from advertisements; they also auction user information to these third parties and flood user feeds with hidden agendas.
By building this on the EOS network, interactions on Voice will be public and allow for transparency to be a core part of the experience. With the upgrades such as EOS-VM coming on EOSIO 2, smart contract processing will be considerably faster, fuelled by the integration of WebAssembly.
Block.one and Dan Larimer
SteemIt users aren't too thrilled about Dan Larimer deciding to start a competitor to the very platform he built and resigned from over two years ago. Larimer resigned as the CTO of SteemIt in March 2017, with a variety of claims ranging from him believing that his work was done to his belief that the platform was unfixable due to abuse of the features. SteemIt and EOS have both drawn a lot of attention and criticism due to their centralized nature in securing consensus and voting.
Larimer has been long criticized as an 'exit scammer' after he built BitShares and left it for SteemIt, then built SteemIt and left it for EOS. There were rumors that Larimer is leaving EOS for a new project and this revived the critics who once again dubbed him as an exit scammer.
From an optimists perspective, Larimer seems to be building a new platform that fixes the intrinsic issues of Steemit and the network should be allowed to launch before passing judgment over his intention.