Blockchain INDO 2018, Jakarta's Crypto-conference in May: How it Went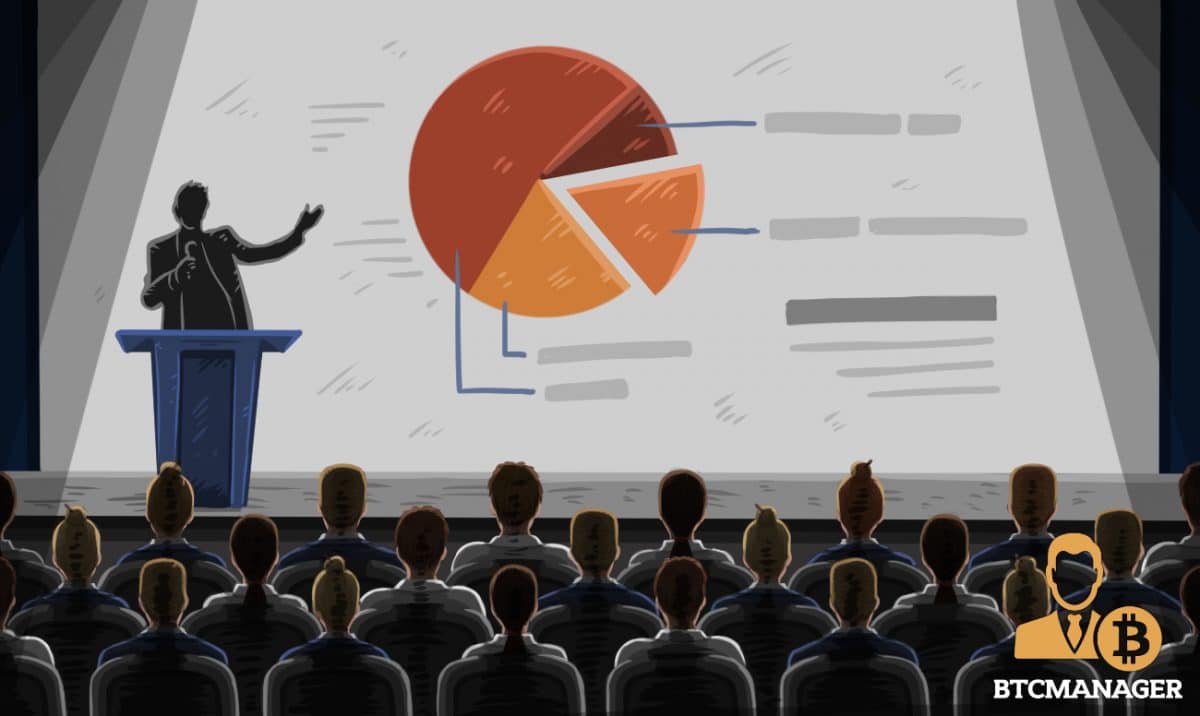 Blockchain INDO 2018 held on May 11-12 2018 at Kempinski Grand Ballroom Jakarta successfully comprised experts, speakers, exhibitors, and participants from blockchain, digital assets, and FinTech – nearly 1,000 participants from around the world who attended the event.
The two-day conference and exhibition enabled the Indonesian participants including some attendees from government agencies to get updates and relevant knowledge about the latest blockchain and financial technologies (fintech).
The event was co-organized by Cryptoevent from Russia and ACGL Malaysia with local partnership of Global Citra Media and Asosiasi Digital Enterprise Indonesia. The main sponsor was financial.org along with other global companies of various tech-platform such as Bayanat Fintech, MOS, Summico, Mfun, Fiipay, OSA, Next Level Consulting, and Ultroneum.
According to Abas A Jalil, CEO of Amanah Capital Group Limited (ACGL), the co-organizer of the conference, "we received a quality group of participants from SE Asia mainly Indonesia whereby there were active interactions with the speakers and exhibitors. That indicates huge interests from the Indonesian markets towards blockchain and this country has great opportunities for digital assets."
"Blockchain INDO was a great event for us to exhibit our latest project and we received a lot of interests and good feedback from the participants visiting our booth. I found that many Indonesians are well-versed about blockchain, either to invest or to start learning the latest technologies" said Dr. Aziz Rahman from Ultroneum, an ICO based in Estonia.
One of the Indonesian participants Mr. Priskhianto attended with his son commented: "The conference provides a new perspective and gives more detail info about crypto-currencies. Although there was no transaction allowed by the organizer, but the participants were able to know about the available blockchain and ICO projects being offered globally.  I brought my son, so that young man gets the opportunity to learn about blockchain, especially from the global experts."
One of the topics of discussion among the speakers and participants was the regulation of cryptocurrencies in different countries. The attitude towards cryptocurrencies in Asia on the part of the authorities cannot be called liberal. In most cases, the state is still skeptical; for example, in January 2018, the Central Bank of Indonesia officially warned about the risks associated with the circulation of cryptocurrencies and confirmed their status of illegal means of payment. Although now Indonesia's largest platform for trading cryptocurrencies may soon bypass the number of participants in the stock exchange of the country, working since 1912.
All experts and businessmen in the field of blockchain are waiting for clear rules of the game to appear on the market. "In Switzerland (where I come from) there have been some recent guidelines in regards to the types of Tokens that are out there,  payment, utility and asset tokens this helps reduce uncertainty," said Gebhard Scherrer, Co-founder COO DATUM. "I think besides just government regulation private entities could help in providing a code of conduct."
A special moment is the state regulation of ICO-projects. With any success story there are the opportunists always ready take advantage of the quick fund-raising system within a non-regulated space, ICO's, which can cause great damage to the masses, and in turn give the governments a big headache, Robert Ryu, Co-founder and Chief Strategy Officer of Tristar Ventures thinks. "Therefore, in the near term, governments in Asia are either outright banning ICO's (China, South Korea, Vietnam) or turning a blind eye and ignoring them in hopes that no one will get hurt," said Robert Ryu. "However, in the long run, the benefits will outweigh the negative; tech industry growth, employment opportunities, tax revenue and should they still decide to turn their backs on ICO's and crypto, they face the risk of losing entire industries, established companies, tax revenue and brain-power to other more open-minded nations."
Blockchain INDO was designed as education, knowledge-sharing, and idea-exchange platform on a global basis, hoping to influence the industry players and regulators to prepare more concrete national frameworks and guidelines about fintech and digital assets especially in Indonesia. With more than 260 million population spread in thousands of islands, Indonesia is one of the biggest markets in the world for blockchain technology.
"The global financial system built on fractional reserve banking and usurious loans has ensnared many developing and emerging market countries with massive debts. These debts – which are literally created from thin air – cost the world's sixty poorest countries more in interest payments alone than they spend on education or healthcare," said  Matthew Joseph Martin, CEO of Blossom Finance. "Blockchain tech offers an opportunity to depart from this predatory debt-based monetary system."
"We are happy to hear good feedback from the participants,  speakers, and exhibitors. With this success, we are considering with our partner ACGL and GCM to do Blockchain INDO 2019 during the first quarter of next year," said Nikolay Volosyankov, CEO of Cryptoevent in his telegram statement from Moscow.
"We hope to see more Indonesian project participating next year. This year we have some Indonesian companies exhibiting their projects, i.e., Foin, Bali Coin, Paytren, and Halal Chain. These companies were able to promote their projects to many overseas participants. Therefore more Indonesian companies should take such opportunity next year," Denis Gutnik from Cryptoevent said during the closing of the event.
Blockchain INDO 2018 successfully closed at 5.00 pm on Saturday, 12 May, 2018.
This is a paid press release. BTCManager does not endorse and is not responsible for or liable for any content, accuracy, quality, advertising, products or other materials on this page. Readers should do their own research before taking any actions related to the company. BTCManager is not responsible, directly or indirectly, for any damage or loss caused or alleged to be caused by or in connection with the use of or reliance on any content, goods or services mentioned in the press release.