BTC-USD Fails to Test $597; Momentum Turning Bearish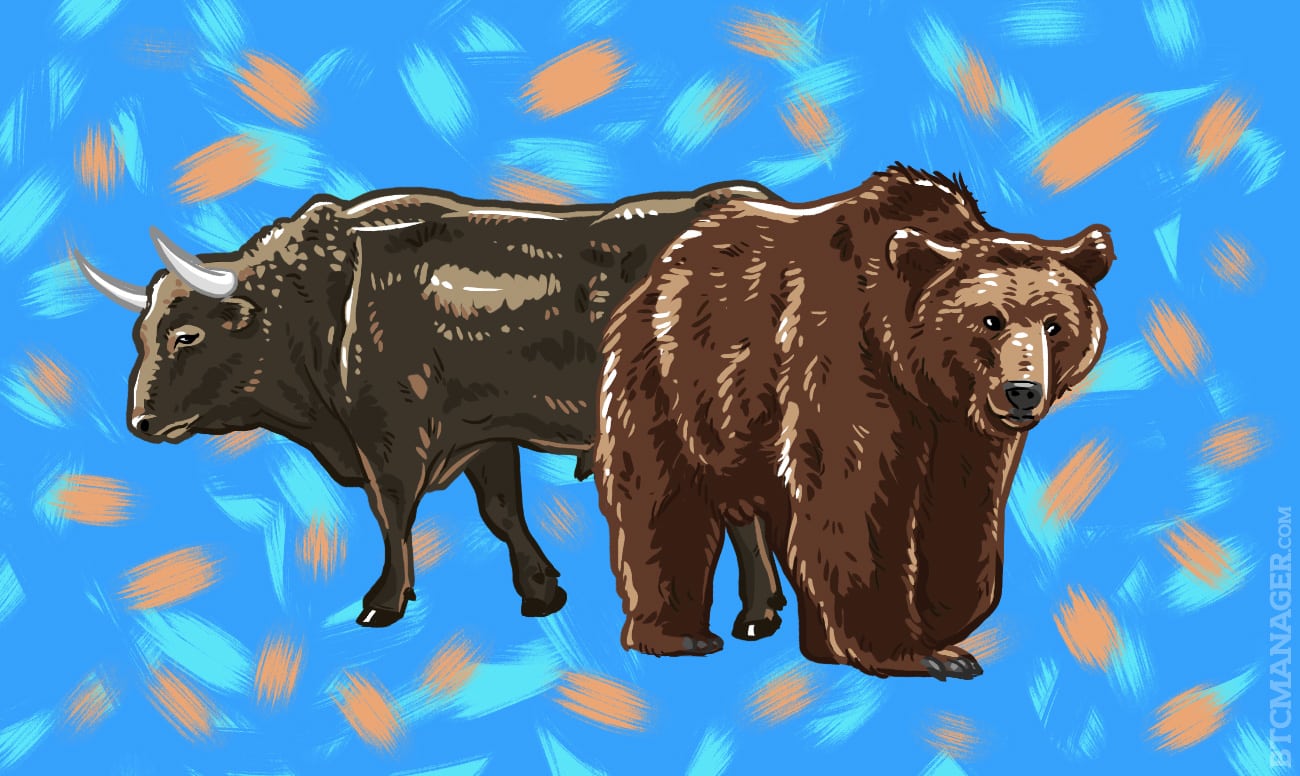 After an extraordinarily bullish run, BTC-USD established a fresh high at $594.44, just missing the important fractal resistance level at $597. Since then, however, the market has stalled and started to push to the downside, most likely on profit-taking from buyers who bought below the $530 level. BTC-USD is currently trading at $569.40 on the BitStamp exchange, down 2.58% on today's opening price. A daily close below $552.22 would provide both a weak bearish signal on the daily timeframe and a warning of heightened downside risk to BTC-USD.
The chart below shows the short-term outlook for BTC-USD. The market has broken the most recent fractal buy level at $582.82 which indicates that bearish momentum will dominate going forward. Moreover, an indication of bearish momentum is also given by the relative position of the base (dark-red) and conversion (blue) lines. Since the base line is trending higher, this tells us bearish momentum will be in play (until the conversion line moves back above the base line).
Secondly, notice that once the market broke above the $560 level, the market tried to break this support level several times and failed. The market is currently trying to move toward this level and has established a low today of $563.00 so far. For an intensification of the bearish momentum, we should watch out for an hourly close below the $560 level. If this occurs, then sellers will look to target fractal support at $536.20. A bullish outlook is only validated in the short-term if the market closes back above the conversion line, which is currently offering minor resistance at $576.74. Further confirmation will be given when the price action breaks above the Ichimoku cloud, i.e above $579.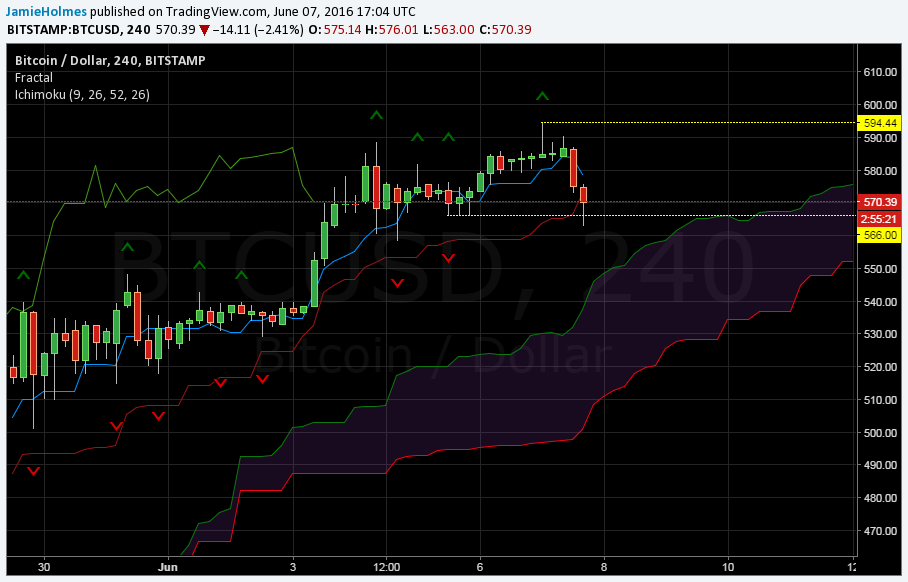 The longer-term outlook is illustrated below with the 4-hour price action. In the previous 4-hour trading session, the market managed to close below the conversion line at $583.77. This provides a weak bearish signal since the price action is still above the Ichimoku cloud. However, the market has not yet closed below the base line, currently at $572.72. If there is a 4-hour close below the base line, then this will give further bearish confirmation and we will likely see BTC-USD test the support zone provided by the Ichimoku cloud, i.e. around $540-$560.
On the other hand, if the base line holds as strong support and there is no close below this level then we should see the market push higher and test minor resistance provided by the conversion line, currently at $578.72. If there is a 4-hour trading session close above the conversion line, then we should look to enter long positions, and the upward trend will extend toward fractal resistance at $594.44; a break of this level would see a test of $600.