BTCMANAGER's Year in Review: 2016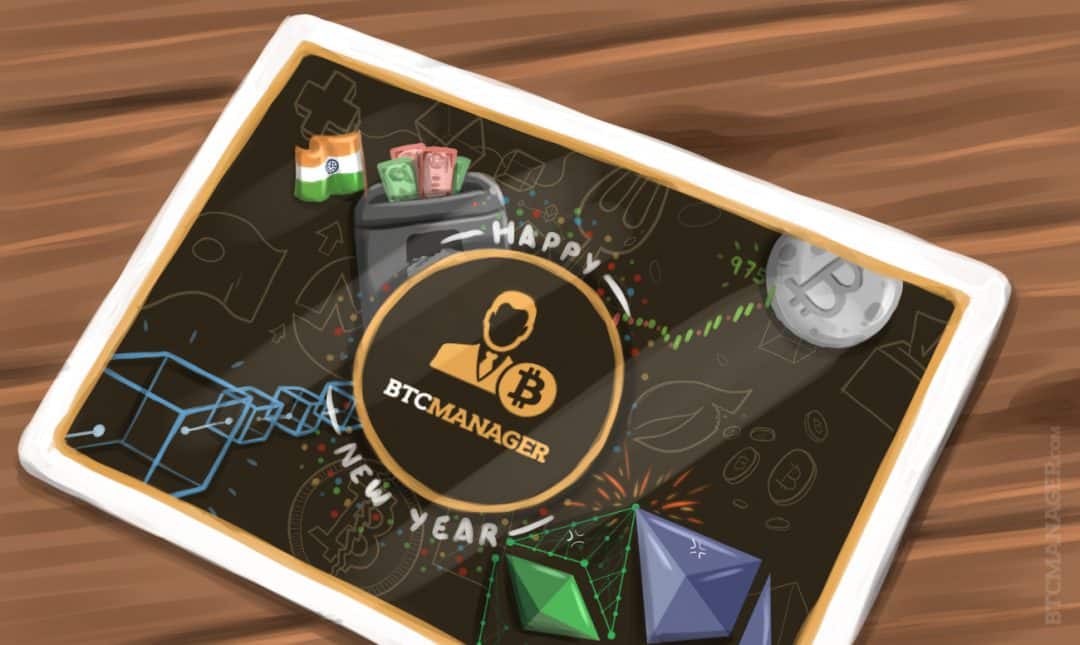 In what has been one of the strongest years for Blockchain technology and the growth of Bitcoin, BTCManager looks back at 2016 in our Year in Review. Here we highlight the stories brought to you by us that defined the evolution of Bitcoin and cryptocurrency in general over the past year.
January: Mike Hearn Quits after Classic's Attempt to Hard Fork Failed
The never ending fight about the block size reached a peak in 2016's first month with a new release of Bitcoin Unlimited and the formation of Bitcoin Classic. For Bitcoin developer Mike Hearn, January was the month to break with Bitcoin.
The ex-Google developer and former head of Bitcoin XT explained in an angry blog post why he considered Bitcoin a failed experiment and sold all of his coins. Not only had the community transformed "to one that is dominated by rampant censorship and attacks on bitcoiners by other bitcoiners;" a coalition between Bitcoin Core and Chinese Miners prevented progress in scaling Bitcoin.
February: Ether on the Rise
While Bitcoin went through dark months of community fights, Ethereum came out to be the big winner of the block size debate. The Turing complete cryptocurrency did more and more to catch the attention of investors which speculated that Ethereum was the frequently cited "Facebook of cryptocurrency" that made Bitcoin look like old, boring MySpace. In a bullish run, ether – the unit of Ethereum blockchain – reached more than five dollars for the first time and raised the claim to be the second cryptocurrency after Bitcoin.
March: Cabinet of Japan Recognizes Bitcoin as Currency
While most of the world stays undecided what to do with Bitcoin and other cryptocurrencies, the government of Japan made a decision that should be obvious: it recognized Bitcoin as an authorized payment instrument that should be treated like other payment systems – or like other foreign currencies. For Bitcoin startups in Japan, this means legal security on the one side – and regulation like any other startup dealing with money on the other side.
April: The so-called "Rivalry" between Bitcoin and Ethereum
For the outside, the rise of Ethereum looked like an attack of Bitcoin's dominance of the cryptocurrency market. But the assumed "rivalry" was none – Bitcoin and Ethereum serve entirely different purposes and thus have different markets, as many experts of both markets explain BTCManager. Nevertheless, Ethereum reached a market cap of more than one billion dollars in April and caught second place on the list of the market cap of cryptocurrencies – where it should stay for the rest of a rough and wild year.
May: The Potential of Blockchain Technology for Medical Records in Healthcare
The technology behind Bitcoin, the Blockchain, has been an ongoing topic of interest in 2016. While experts and consultants pointed on a mass of non-monetary applications of the Blockchain, one of the most interesting ideas went public in May; using the Blockchain to revolutionize the medical records in Healthcare. A partnership between technology giant Philips and Blockchain startup Gem announced to provide secure and private shared medical records every actor in Healthcare can access.
June: Ethereum Community Debates Pros and Cons of Hard Fork, then Executes
Following the attack on one of Ethereum's primary applications, the DAO, where $50 million worth of ether (ETH) was moved to another entity through the exploitation of a flaw in the code, a debate raged on about the proposed solutions in the community.
Lawyer and Blockchain expert, Patrick Murck, stated the hard fork sets a dangerous precedent for censorship and creates moral hazard. On the other hand, Ethereum's Vitalik Buterin explained that while he supported a hard fork fix, he recognized that this decision must be made in a decentralized fashion. The Ethereum network eventually hard-forked to reverse the DAO hack on July 20, 2016.
July: The Rise of Ethereum Classic
Due to the heated debate, an interesting implication of the hard fork is that it brought to life another blockchain which somewhat cannibalized the hash rate of Ethereum. Major exchanges such as Poloniex, Kraken, and Bitfinex started to offer the token of the unchanged Ethereum 'Classic' as well as ether (ETH). A community quickly emerged rallying behind the cause of immutability.
July: Bitcoin's Halving
While Ethereum was experiencing a turbulent period, Bitcoin looked forward to the highly anticipated halving of the block reward from 25.0 to 12.5 bitcoin, which occurred on July 9, 2016. With a decreasing rate of money supply in the Bitcoin system, the event looked to reinvigorate bulls in the market and remind al of us of its scarcity, but prices remained around the $650 level. The next halving of Bitcoin's block reward will take place sometime in 2020.
August: Bitfinex Hack
Hackers struck in August, with Bitfinex falling victim to a loss of $60 million worth of bitcoin. BTC-USD suffered through a price plunge of more than 20 percent, and the hack ranked as the largest in Bitcoin history since the infamous Mt. Gox collapse. The exchange developed a market-based solution, offering BFX tokens to record customer losses and convertible to equity in iFinex Inc.
August: The Rise of Monero
While Monero was trading near the $2.00 handle, BTCManager picked up on the growing cryptocurrency and provided a case for investment, highlighting the strong fundamental reasons, with properties of fungibility and privacy, as well as providing a hedge to Bitcoin due to being based on a different protocol, CryptoNote.
On top of this, Monero was noted to display strong technical outlook from the price action of XMR-BTC and XMR-USD. With several strong bullish signals given and increasing volume on the weekly timeframe, this alerted us to the upsurge that was to come; Monero stands at $13.61 at the time of writing on the Poloniex exchange.
September: India Shows Shoots of Growth with Bitcoin Adoption
BTCManager also reported on the growing, grassroots adoption that was occurring in India, predicted to be the world's largest economy following China during the 21st century. A large Indian diaspora and a high affinity for gold just two strong fundamentals driving adoption in the country, no one was prepared for what was to hit Indian citizens later during 2016.
October: Ethereum Sustains Attacks on its Network
Ethereum started to raise doubts toward the end of 2016, with the network suffering from security vulnerabilities forcing Ethereum to hard fork once more. Several cryptocurrency players also publicly announced their liquidation of ETH positions, related to the ongoing troubles and loss of faith in the project.
November: India's Demonetization Galvanized Bitcoin Adoption
On November 8, India's Prime Minister Narendra Modi announced that the 500 and 1,000 Rupee notes would be withdrawn from the financial system overnight, setting a dangerous precedent for other nations. These notes made up to 86 percent of the entire cash supply in India and the move bolstered bitcoin adoption, with a significant premium emerging on Indian exchanges.
November: The Ballot Regarding Bitcoin's Future
SegWit or Unlimited? The miners have begun to proceed to vote on how to scale Bitcoin. Everything depends on the decision of the mining pools. If no solution wins, Bitcoin will remain unchanged. SegWit support from the Bitcoin network stands just above 25 percent as we enter into 2017.
December: Bitcoin's Market Cap Reaches New ATH above $15 Billion
On December 22, 2016, Bitcoin broke its previous market cap high of ~$13.8 billion and had established a new high of $15.6 billion. In what is an important revelation to the Bitcoin community, it reveals the strong progress that stems from increasing adoption as well as various births of Bitcoin-centric companies. The steady growth points to a strong year for Bitcoin in 2017.
Contributions from Christoph Bergmann.