BudBlockz founders unveil 2023 roadmap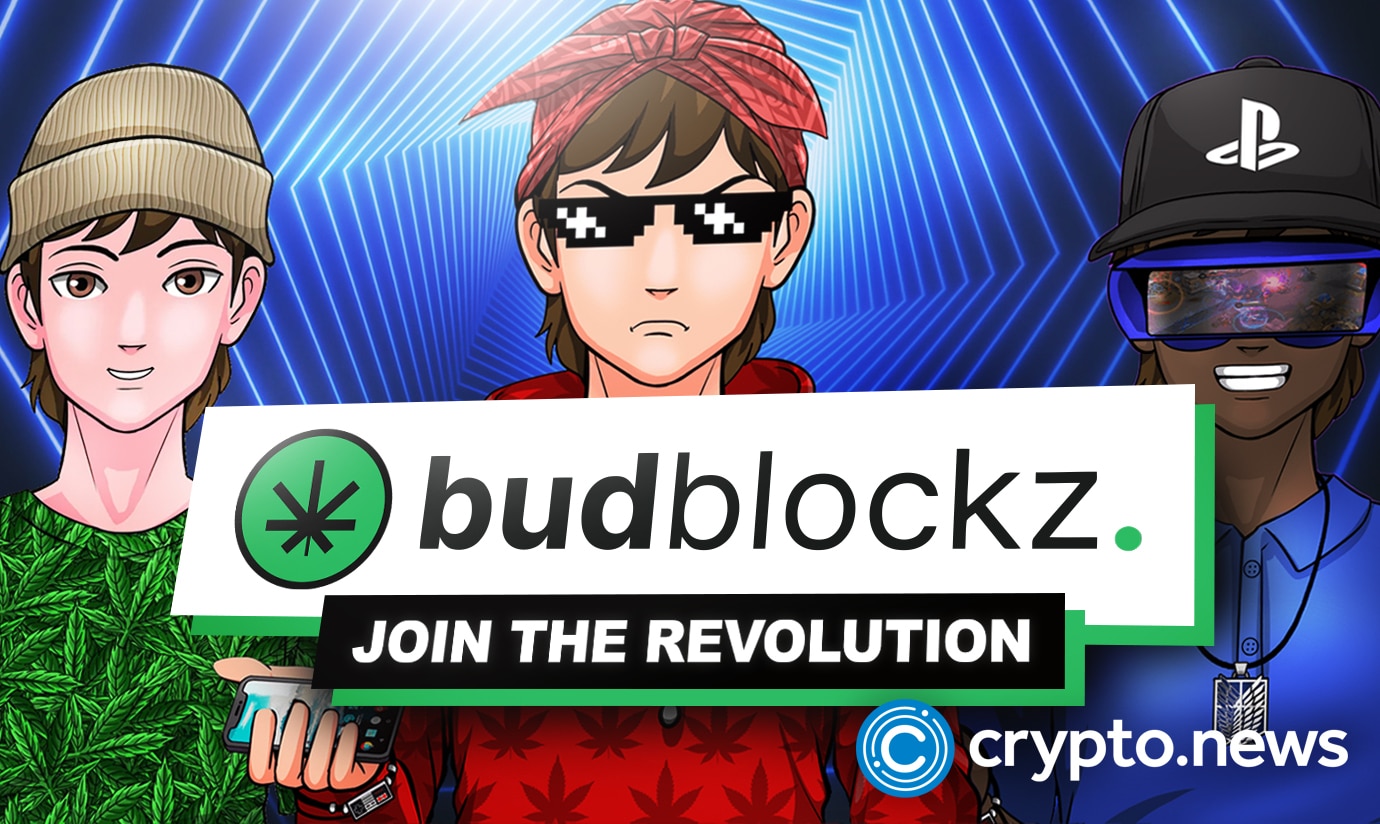 After launching its NFT collection, BudBlockz posted steady growth. The current roadmap reveals plans to make it a leading platform in the coming years.
BudBlockz
BudBlockz is a platform that's expanding to become a decentralized e-commerce promoting the cannabis industry while enabling easy access. They have revealed an intuitive site, enabling easy cannabis trading. Cannabis lovers keen on crypto can find BudBlockz as a safe portal.
Despite the volatile crypto market in the past few months, the platform has been steady. Notably, investors remain optimistic about the project and their plans. Recently, the platform's founders unveiled their roadmap, laying out their strategy for the year. Specifically, the print laid out ways to strengthen the value of BudBlockz's NFT collection.
Roadmap
BudBlockz is appealing for cryptocurrency for traders, allowing them to expand and diversify their portfolio in the current crypto market. Since launching, BLUNT, the native token of BudBlockz, has consistently posted solid results. BudBlockz has plans to attract further utility to the token. The platform's founders recently released details about Ganja Guruz. It is the primary line of NFTs that is the building block of the platform. 
Founders explained that the Ganja Guruz collection would be accessible on OpenSea and Rarible in 2023, bringing these NFTs closer to the masses via prominent NFT marketplaces.
Ganja Guruz is an integral part of the BudBlockz business model that strives to bring the cannabis industry into the limelight. Holders of Ganja Guruz NFTs will have access to numerous opportunities. They will have a BudBlockz arcade, vintage games, and other attractions.
Continuous innovation 
Project founders also revealed more innovations and opportunities for cannabis investors, adding more vintage and arcade games to the forum. Holders of Ganja Guruz NFT will be verified members of the platform. They can access fractional ownership, as earlier laid out by BudBlockz. Members will get ownership at every stage, from the production of the cannabis to its supply.
Partnerships
The platform has also made several partnerships with technology communities to accelerate its growth. The goal of these deals is to facilitate the development of Web3 projects, which will further decentralize the ecosystem. With a robust base, investors will easily purchase, sell, trade, and invest in cannabis-related tokens.
With BudBlockz continuous innovations, investors can access opportunities to earn NFTs and sell them in the open market. The cannabis industry has also been opened, which was previously impossible. 
BudBlockz is now integral to the crypto market, and investors can consider investing in its assets.
Learn more about BudBlockz (BLUNT) at the links below:
Official Website: https://budblockz.io/
Presale Registration:: https://app.budblockz.io/sign-up
BudBlockz Community Links: https://linktr.ee/budblockz
Disclosure: This content is provided by a third party. crypto.news does not endorse any product mentioned on this page. Users must do their own research before taking any actions related to the company.