Budbo.io: The Ultimate Cannabis Business Blockchain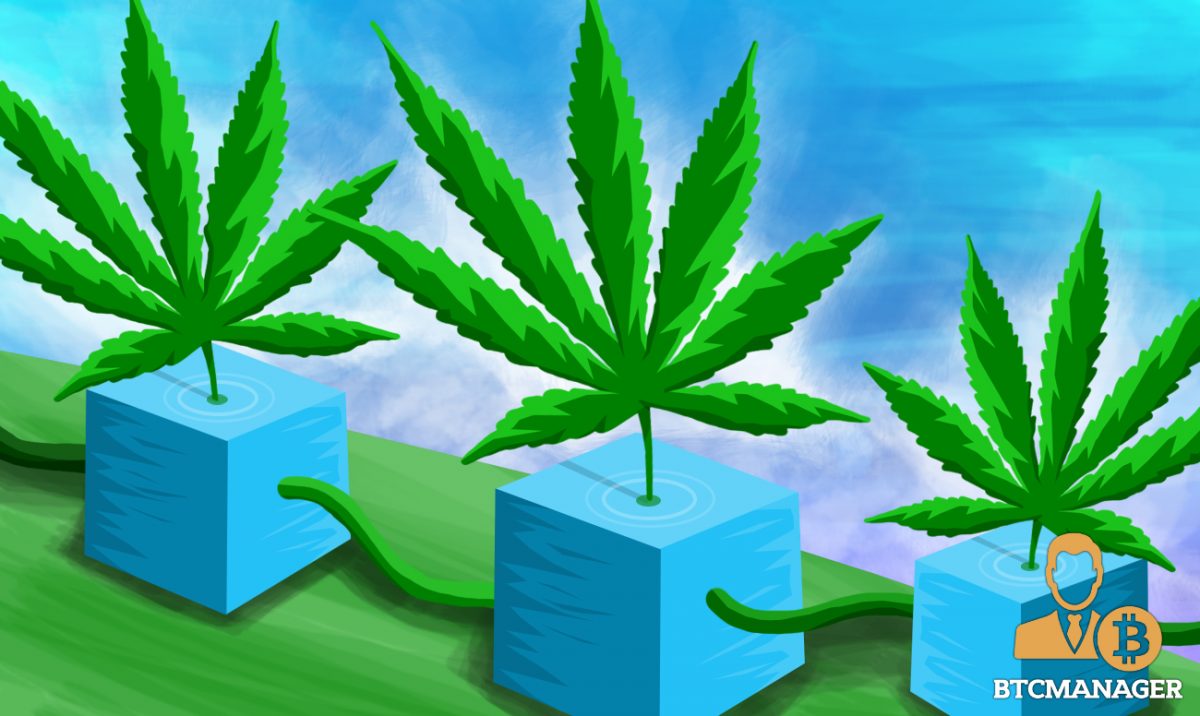 Although they are quite different, the legal cannabis industry and blockchain oddly have a lot of things in common. They are both relatively new, both are constantly moving into new territories and ideas, and they are both still quite fragmented and only just beginning their widespread adoption. Bringing them together seems like quite a natural move for the two disparate industries that oddly have so much in common.
That's the idea behind Budbo, an established "Tinder of weed" that has been operating for a few years and now wants to spread into the cryptocurrency world with its own Ethereum token. Read on as we go over this exciting new crypto startup.
The Tinder of Weed
Budbo started out as an app and website that were designed to help both medical and legal recreational users of cannabis to find new and interesting strains that meet their specific requirements. Through the innovative use of sliders to indicate the desired amount of effects, users can quickly discover new products that they may not have known of before. The Budbo app will then assist buyers in finding reputable and licensed suppliers of the goods they're looking for.
Budbo has 75,000 users currently, and they are seeing regular growth within their platform. They have also taken part in a number of exciting events in major cities across the United States to spread their brand.
With the seemingly endless growth of legalized cannabis laws in the United States, the potential growth for the cannabis industry and Budbo is huge. It's possible that it may one day surpass the tobacco industry at its peak.
The Budbo Token (BUBO)
So what does Budbo do for the legal cannabis industry? Aside from its already well-established app, the new blockchain will allow for a complete system for the backbone and daily activities of the industry at large. For example sample, the blockchain will allow for tracking of products from the grower all the way to the final point of sale. It also allows for the tracking of shipments, payments, and almost any other aspect of the industry.
According to the Budbo whitepaper, the legal cannabis industry as it stands today is currently suffering from high fragmentation, and a lack of support from other industries that are not willing to get involved. This is where Budbo can really shine as it will essentially provide all of the necessary business services and information that the arena currently needs so desperately.
The Budbo Token Sale
With the presale completed, and 20 million tokens sold, the public sale is now on and is currently in tier 1, which allows for a much higher reward than later tiers. Currently, tokens are selling for $0.25 each. Of the maximum cap of 15 million tokens for tier 1, about two million have sold at press time. Tier 1 ends on February 5, or until the hard cap for the tier is reached. The final portion of the sale, tier 5, will end on March 5 and tokens will be $0.35 each.
The Budbo Team
Budbo is led by CEO Rick Burnett, an expert in mobile technology and logistics with 15 years of experience in research and developing mobile platforms, real-time tracking, and freight movements. His expertise will be the basis for the Budbo Trax feature.
Conclusion
If you're an investor and looking to get access into the rapidly growing legal cannabis space, Budbo might be an interesting option for you to consider. We recommend that you take a look at their whitepaper and website, or join the telegram chat to get a better understanding of what this enterprising group is aiming to do.
Disclaimer: This is paid content. BTCManager does not endorse any content or product on this page. While we aim at providing you all important information that we could obtain, readers should do their own research before taking any actions related to the company and carry full responsibility for their decisions, nor this article can be considered as investment advice. BTCManager and its employes are not responsible, directly or indirectly, for any damage or loss caused or alleged to be caused by or in connection with the use of or reliance on any content, goods or services mentioned in the press release.