BullPerks Allocates $90k in a Whitelist Campaign ahead of IDO on June 14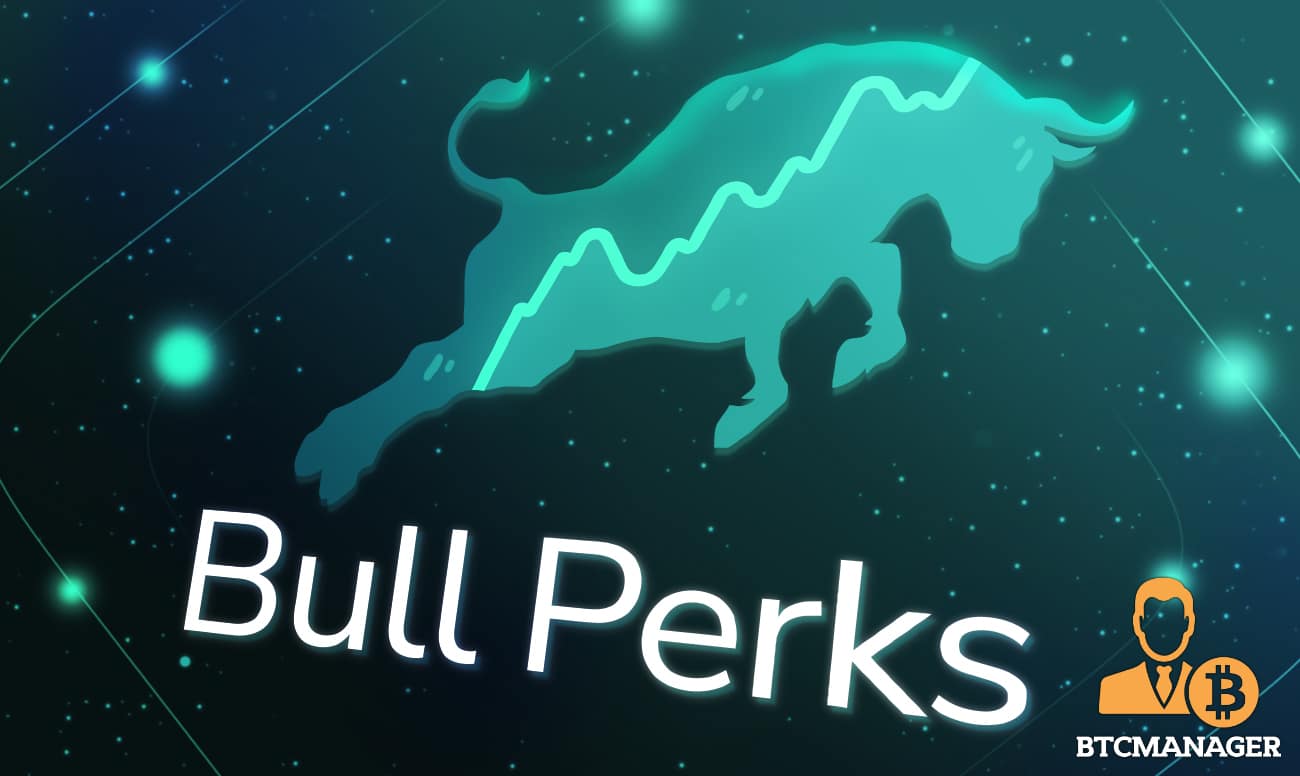 BullPerks, a fair and decentralized venture capital, plans to distribute $90k in their private allocation whitelist for users who complete simple tasks as directed, an announcement on June 12 reads.
$90k Allocated to a whitelist Campaign
The audited community-facing and multi-chain platform is "heeding" the calls from its growing user base. The offer is available for 300 lucky winners who will split the huge $90k while getting a chance to participate in the private round sale.
Winners will buy the token at $0.04, enjoying the same VC terms as investors who took part in the private round. The vesting schedule will be 11 percent upon token generation and 8.9 percent for the next ten months.
To participate, users need to fill out a form and complete some easy tasks to be eligible as part of their whitelist campaign.
These tasks include following the official BullPerks Twitter account, joining their official Telegram group, and subscribing to the BullPerks announcement channel.
BullPerks IDO Begins on June 14
This marketing drive is strategic for BullPerks. Its creators say it is the fairest with plans of launching in various protocols, including Polygon, Tron, and other high profile public chains by the end of the month.
BullPerks IDO will start on June 14, 2021, launching first on TrustPad before activating at ZeroSwap and BSClaunch on June 16.
The team said they opted to raise on these platforms because they are intuitive and easy to use.
The Decentralized Venture Capital Redefines Project Valuation
In each Launchpad, BullPerks has allocated 1.5 million tokens with plans of raising $225k across the three platforms.
The amount raised will be on top of those received from private investors in May.
BullPerks raised $1.8 million from top-tier crypto funds, including Moonwhale Ventures, GD10 Ventures, Alphabit, Sora Ventures, and others.
Commenting, Dr. Deeban Ratneswaran of GD10 Ventures said:
"BullPerks empowers small investors to compete with whales by allowing them to accrue lucrative projects at seed and private stages. We're impressed by the strong and deeply experienced team that operates BullPerks, supported by a reliable network across multiple blockchains. Their capacity to select disruptive ideas speaks for itself."
At the same time, Jason Fang of Sora Ventures believes BullPerks is bringing forth a solution that will redefine how retailers evaluate blockchain projects in the future.