Bumper's Public Sale and Partnership Collaboration Are Warming the Crypto Winter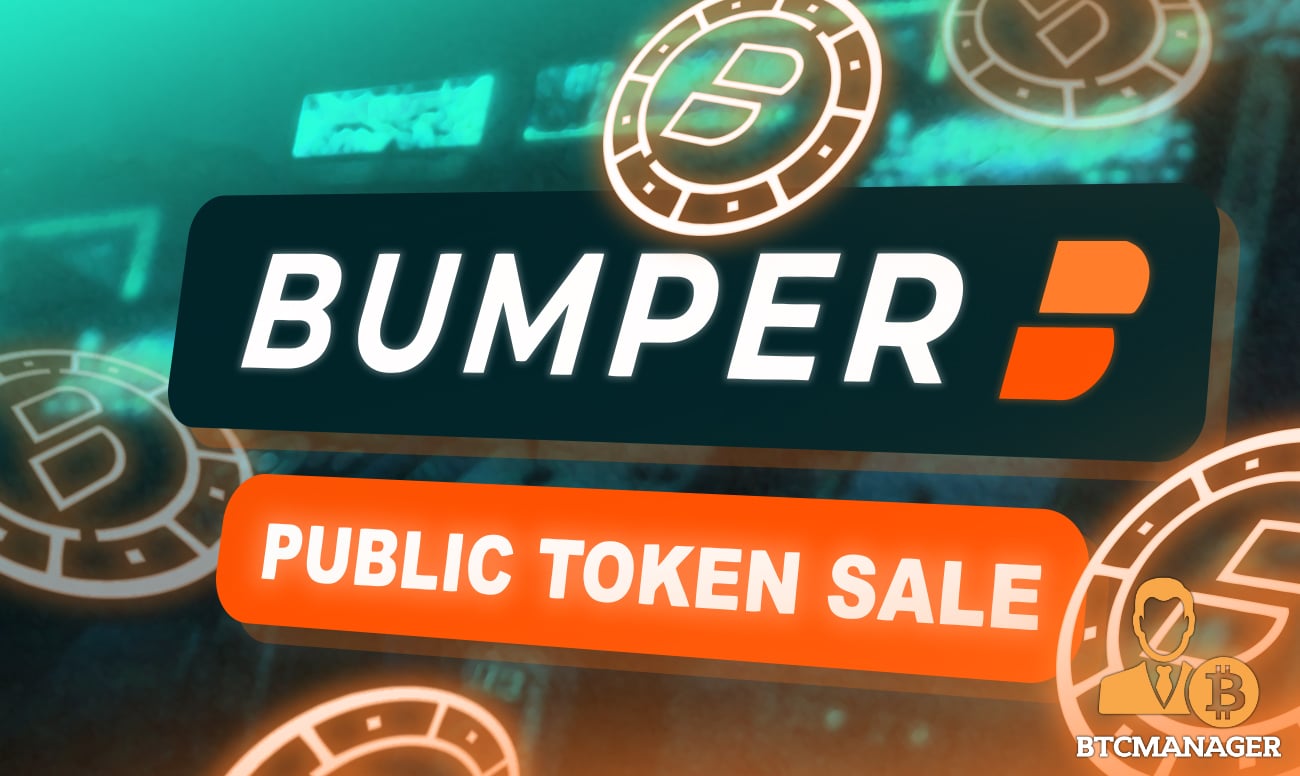 A cold winter lies ahead. At least that's what the doomsayers, embittered by the brutal crash in BTC's price at the start of December, would say. Volatility in crypto is nothing new. For many, it's a feature, not a bug. 
That said, the threat of total portfolio annihilation from the actions of a few capricious whales. or by the sudden reversal of market sentiment – not to mention the looming shadow of crypto-regulation – does weigh heavily on the mind of even seasoned crypto traders. Worse, if a stop-loss triggers before a subsequent market surge, they can miss out on gains due to protecting their position, as well as not having their assets on chain farming yield. 
Of course, one should always hedge their bets. Yet that isn't easy to do on-chain. Bumper Finance's innovative on-chain DeFi price protection protocol lets users lock in a floor price on their assets without having to use stop-losses (and thus have the asset listed on an exchange), nor keep an always beady eye on market activity. The representative token issued is fully composable with the rest of the ERC-20 DeFi ecosystem. Bumper Finance will protect the price of user's assets in exchange for a small USDC premium, much of which is passed on to the 'Makers' providing this USDC protection. 
It's an important development in the gestation of a sophisticated on-chain financial system. Underwriting, risk-management strategies, and hedges are essential tools of a mature financial market – and Bumper's protocol is the first attempt to get in on-chain. The private sale has ended, and Bumper is now poised to offer its native $BUMP token to the market as a part of its IDO. $BUMP must be staked by both Takers and Makers of protection in order to activate their protection and earn their yield respectively. 
Registration for the Bumper public sale is now open, and the sale itself starts on the 9th December on Tokensoft. The recent volatility has led to increased interest in Bumper's unique offering, and the trailblazing manner in which it protects against it. Registration and KYC are handled by Tokensoft. 
Once registered, the official site will be announced 24 hours beforehand, and the public sale itself begins December 9th at 15:00 UTC. 7,500,000 $BUMP tokens, 3% of the available supply, is available for purchase. There are two price tiers: $1.25 and $1.50. Tokens purchased for $1.25 are locked for three months, while tokens purchased at $1.50 can be traded immediately on the DEX. Tokens can be purchased with ETH, USDT, USDC, DAI and DOT. 
Alongside being the utility token for the Bumper protocol, the $BUMP token also confers governance rights. Decentralization of the price-protection is a core Bumper mission, with community governance rights becoming increasingly important as the protocol grows. In light of this, Bumper has announced a partnership with milestone Based to help formulate their DAO, and give investors the peace of mind, security and autonomy over their funds. They are industry leaders in leveraging a blockchain DAO to create an automated governance platform. Ihor Savchuk, CEO of milestoneBased, said:
"Our DAO functionality can really empower Bumper's community to collaborate towards making the best decisions without being scared of negative outcomes." 
Acquiring $BUMP at the public sale will be the first chance for the crypto public to get their hands on $BUMP and become part of the decision making. Volatility in crypto, especially as it enters the sunlit uplands of mass adoption and widespread governmental oversight, has only just begun. Bumper Finance will unlock new confidence in the market by letting traders set the price floors they want on their asset, without ever having to take it off-chain.