Cashila Enters the European Remittance Market; Enables Payments in Bitcoin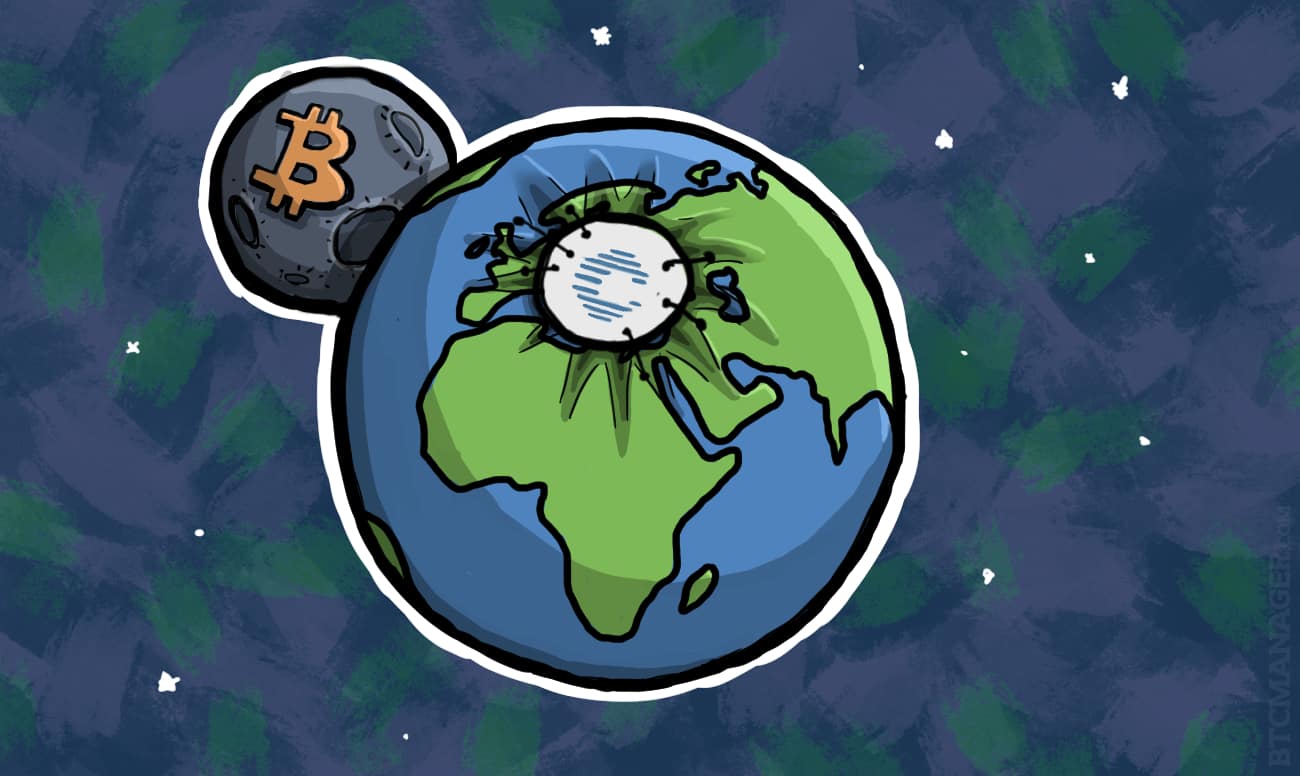 Banks and established financial institutions are extremely inefficient in processing international payments from the United States to Europe, primarily due to regulatory requirements and overseas financial policies. Emerging European remittance applications, platforms and outlets such as Transferwise offer low-cost remittance payments, but fail to address major problems such as speed or security of transactions because of strict international regulations.
Cashila, a Europe-based bitcoin remittance and payment processing platform, is aiming to transform the traditional remittance market with a bitcoin-based payment network and financial services. The company recently launched a euro-to-bitcoin payroll system.
"It still takes three to four days to receive money in your account from U.S. to Europe. Developing countries can be even worse. Services like Transferwise approach the problem from the price point of view, while the speed of transfer remains untouched. Our focus is on the price and speed of the transfer," Cashila CEO Tim Mitja Zagar told Bitcoin Manager in an exclusive interview.
Despite the growth of domestic remittances among European countries, the inefficiency of traditional remittance networks and financial solutions have led to the decline of remittances in developing countries in the Europe and Central Asia region since 2013.
According to the International Fund for Agricultural Development (IFAD), around one third, or US$36.5 billion, of European remittance were sent to the Baltics, 10 EU states and Eastern Europe. However, these domestic remittances have decreased substantially over the past 2 years.
"Remittances to developing countries in Europe and Central Asia region will continue to decline sharply for a second consecutive year in 2015. Inflows are expected to total $42 billion this year, a decrease of 12.7 percent over 2014 when remittances declined by 6.3 percent."
According to the report "Sending Money Home: European flows and markets," released by the IFAD, expat workers living in Europe sent home around US$110 billion in remittances, supporting more than 150 million people around the world.
"We need to make sure that this hard-earned money is sent home cheaply but more importantly that it helps families build a better future for themselves, particularly in the poorest rural communities where it counts the most," said Kanayo F. Nwanze, IFAD President
With the aim to capitalize on the limitations of conventional remittance applications, and help Europe-based expat workers and freelancers, Cashila is focused on developing a series of bitcoin-based services that could greatly benefit European freelancers and expat employees. The company claims to be the first payment processor with a licence from the national bank of an EU member state.
The Cashila platform allows employees and freelancers to receive their wages in bitcoin. Users can hold onto their earnings in bitcoin or Euros, or use it to make payments, such as utility bills and third-party applications.
"At the moment we have a little over 700 users; with approximately 30 percent user growth per month," said Zagar. "All of our activities and work so far have been done based on a relatively modest angel investment. We are now closing a seed investment, with our minds already being set on A round series in 2016 which should enable us to go further faster."
Bitcoin wallet providers and payments platforms such as Mycelium Wallet, Beewallet and Mycelium Gear have begun to integrate the Cashila API, allowing users to send payments from Europe to the United States directly on their applications. The Cashila team also has partnered with bitcoin hardware wallet manufacturer Trezor to develop several unique applications and improve the user experience of both products.
Limitations of the Remittance Market
Unlike traditional remittance services and outlets, Bitcoin allows anyone to transact large remittances easily and securely. However, its chief problem at the moment is liquidity. When remittance platforms such as Cashila send hundreds of thousands of dollars using bitcoin, another party must cash out the bitcoin and hand it over to the recipient. Currently, the Cashila team is exploring ways to liquidate bitcoin transactions through international partners.
"We are well aware of the limitations in the remittance market at the moment. Liquidity is an issue, when it comes to larger transactions. What we are doing right now is approaching the matter from two sides: One is connecting to bitcoin liquidity pools the other is doing direct deals with business partners who will help with enhancing liquidity," explained Zagar.
"It's so easy to pay bills, make a transfer or order online with Cashila," Cashila user Ales Ogorevc told BTCMANAGER. "It's perfect for young entrepreneurs like me, who are constantly in contact and in business with people from all over the world. I always like to try new things and support new services, especially instead of 'dirty' old banks. I see a great future for this service,"
However, established financial institutions and credit card issuers such as Visa Europe are also eyeing on bitcoin as an important foundation of a domestic and cost-efficient remittance network. Last month, Visa Europe collaborated with blockchain startup Epiphyte to target the mainstream financial market with a bitcoin-based remittance application.
Currently, the Cashila platform and remittance application has a slight edge over other applications like Visa Europe's newly invented application. Over the past few months, it will be interesting to see purely bitcoin-based applications compete against dominant financial services companies like Visa.
Internationally, bitcoin remittance and bills payment applications have performed exceptionally well, especially in the Southeast Asian region. Coins.ph, one of the leading bitcoin service providers in the Philippines is among the top 300 most popular websites in the entire country, gaining traction from bitcoin users, freelancers and traders across the islands.