CEDEN acquires Galaxy Rendered expanding content ecosystem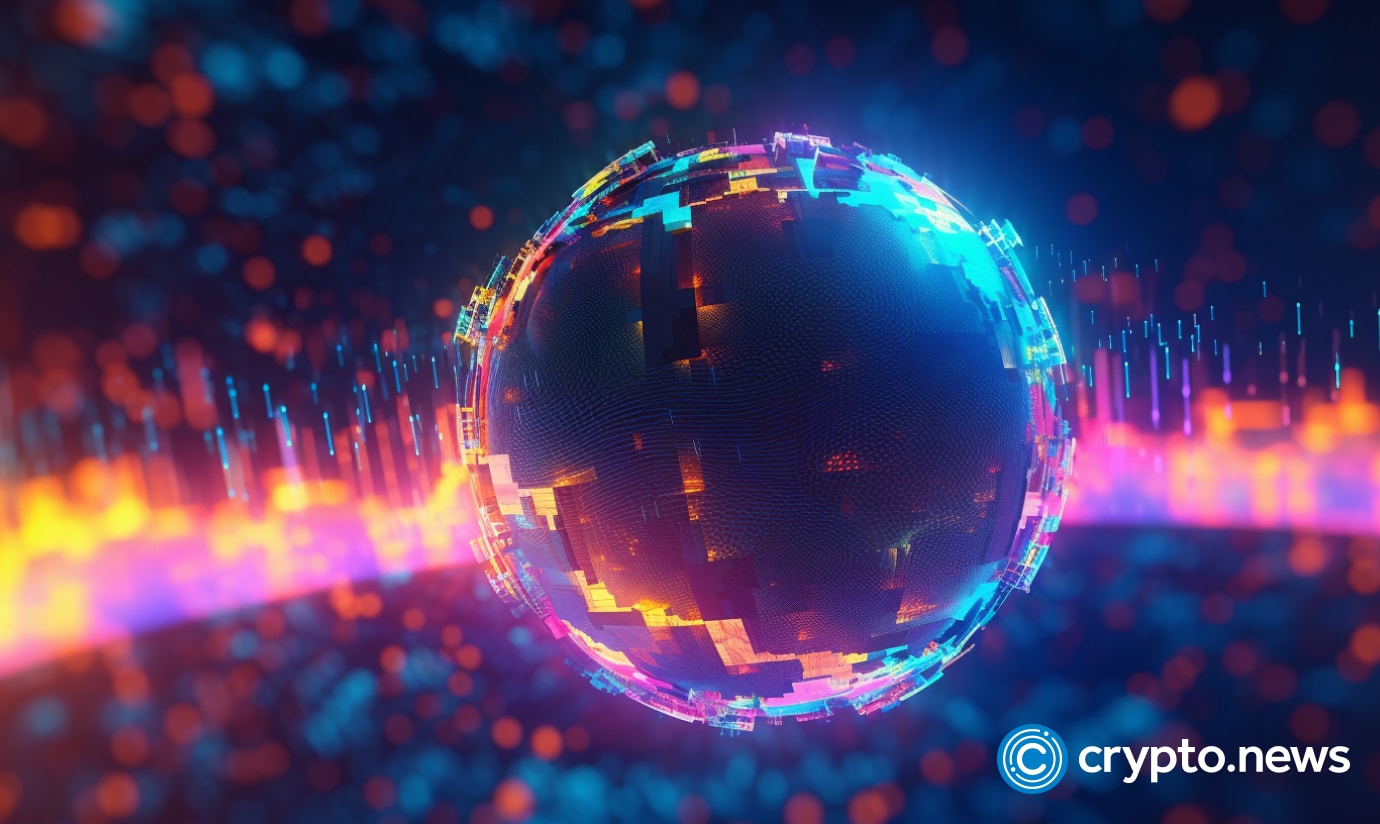 Tortola, British Virgin Islands, May 24, 2023, Chainwire
CEDEN Network Ltd has acquired Galaxy Rendered Limited for an undisclosed sum, strengthening the foundation of the CEDEN Content Creation Ecosystem with a wholly owned subsidiary web3 development studio and its metaverse game title, Rocket Monsters.
Galaxy Rendered Limited innovates in web3 gaming, developing the play-to-earn (P2E) PVP game, Rocket Monsters. It currently features two playable alpha levels and is nearing the launch of the full playable beta open-world experience.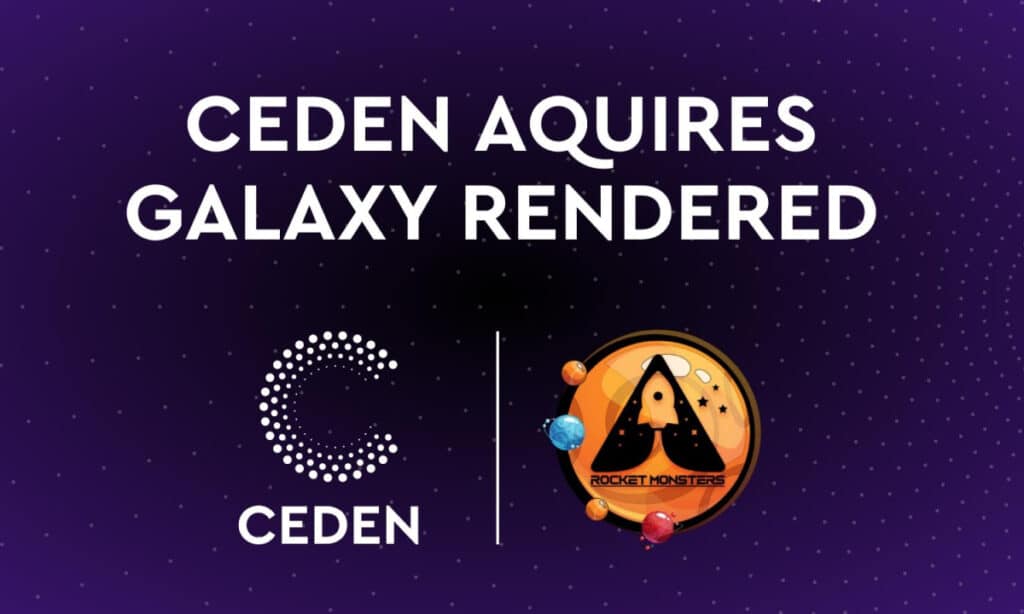 Andrew Woodward, founder and CEO of Galaxy Rendered Limited, has joined the CEDEN Advisory Board following the acquisition of his firm. In this capacity, Woodward will continue to advise on the development of Rocket Monsters and the dynamic ecosystem that the Galaxy Rendered team has cultivated over time.
Galaxy Rendered development and art teams have also remained with the company following the ownership transition, adding significant experience and depth to the CEDEN team.
Galaxy Rendered has crafted a unique digital gaming universe with Rocket Monsters, featuring both PVP and PVE immersive environments. Rocket Monsters is a multi-faceted game in which the bears and other extraterrestrial monsters navigate the vast playable environments using interstellar vehicles, engage in thrilling open-world PVP confrontations with the enemies, and battle for the opportunity to harvest valuable resources. All the in-game characters, weapons, cars, and resources can be purchased, sold, and transferred as digital assets.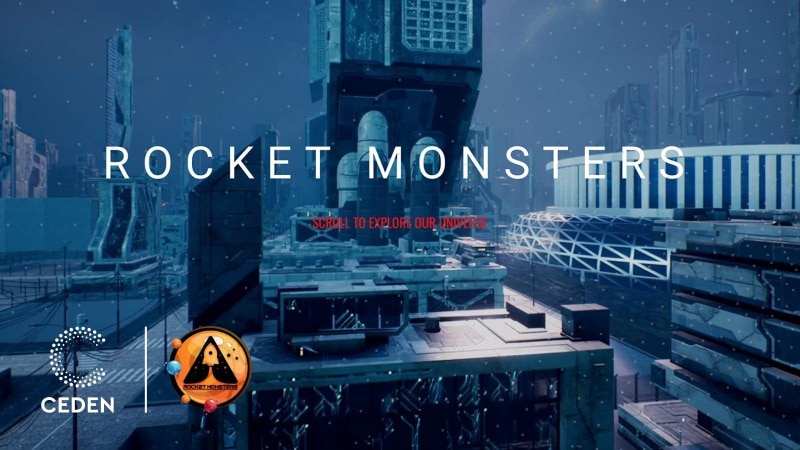 CEDEN will refine and continue to deliver the existing roadmap of Rocket Monsters, including consolidating and growing the vast non-fungible token (NFT) collections currently in the ecosystem. It will also prepare the Rocket Monsters universe for the beta launch of the open world, including the introduction of playable NFT vehicles called Star Racers, player-owned land and shops, and the resource collection system that is the foundation of the ecosystem.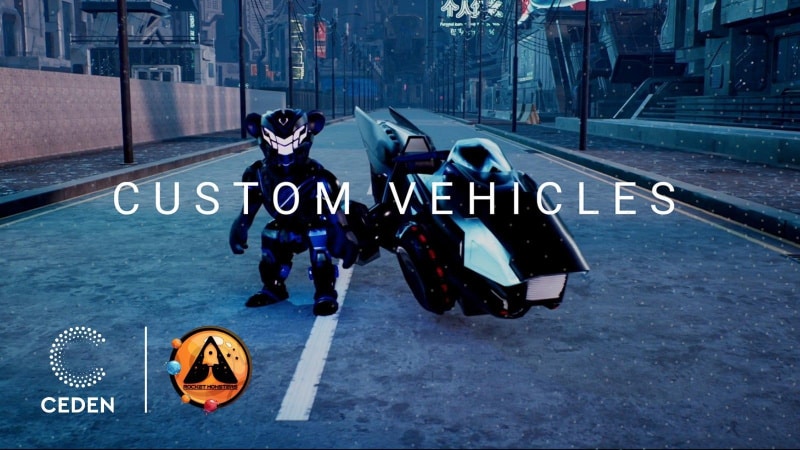 Alex Moody, CEO of CEDEN, said:
"With the successful acquisition of Galaxy Rendered, CEDEN's vision of being a Network-as-a-Service (NaaS) infrastructure powerhouse, serving a vast and diverse range of content creators, is coming to fruition. Our team and the advisory board have web2 and web3 gaming experts, marketing resources, and the tools to empower interactive games like Rocket Monsters. We are excited about what this adds to the CEDEN Network's content delivery network (CDN), along with offering CEDEN Mint Pass holders preferential access to minting opportunities, airdrops, and rewards from games within the ecosystem, including Rocket Monsters."
Andrew Woodward, the CEO of Galaxy Rendered Limited, expressed enthusiasm about the acquisition, emphasizing Rocket Monsters' ambition to evolve into a web3 game that transcends existing limitations and embraces a multi-chain future for blockchain gaming. He anticipates a seamless, engaging gaming experience made possible through CEDEN's Web3 toolkits and peer-to-peer (P2P) network.
Since launching two months ago, CEDEN has announced two additional significant partnerships and investments, including with the up-and-coming Brooklyn-based game development studio, K11 UNLIMITED; and the Los Angeles-based game studio, Gammaker Inc.
Michael Haller, CEDEN's head of gaming and the executive chairman of Gammaker Inc, commented:
"The strategic value of these partnerships is invaluable as they leverage CEDEN's infrastructure toolkit while delivering a steady flow of high-quality content for NFT node operators."
Throughout April, CEDEN successfully minted 3,333 CEDEN Mint Passes, each providing entry into the dynamic CEDEN ecosystem. Q3 2023 will see the release of Keystone NFT Nodes at CEDEN. This collection, comprising 10,000 NFT Nodes, will lay the groundwork for the CEDEN Network, a decentralized, peer-to-peer (P2P) Content Delivery Network (CDN), designed to help resolve limitations facing traditional blockchain gaming.
About CEDEN
CEDEN is a Network-as-a-Service (NaaS) open-source infrastructure company empowering content creators in gaming and the metaverse industry. CEDEN empowers diverse content creators such as gamers, designers, NFT artists, and game publishers. The CEDEN team continues to grow the ecosystem, providing support through gaming distribution channels, monetization opportunities, and expanding their interactive entertainment toolkits, agency and publishing services, and web3-as-a-Service (W3aaS) products to the broader industry.
For more information, visit linktr.ee/ceden_network
Contact
CMO
Sook Hwang
CEDEN
[email protected]
Disclosure: This content is provided by a third party. crypto.news does not endorse any product mentioned on this page. Users must do their own research before taking any actions related to the company.