China: Beijing Finance Industry Association Dubs ICOs, STOs, IEOs Illegal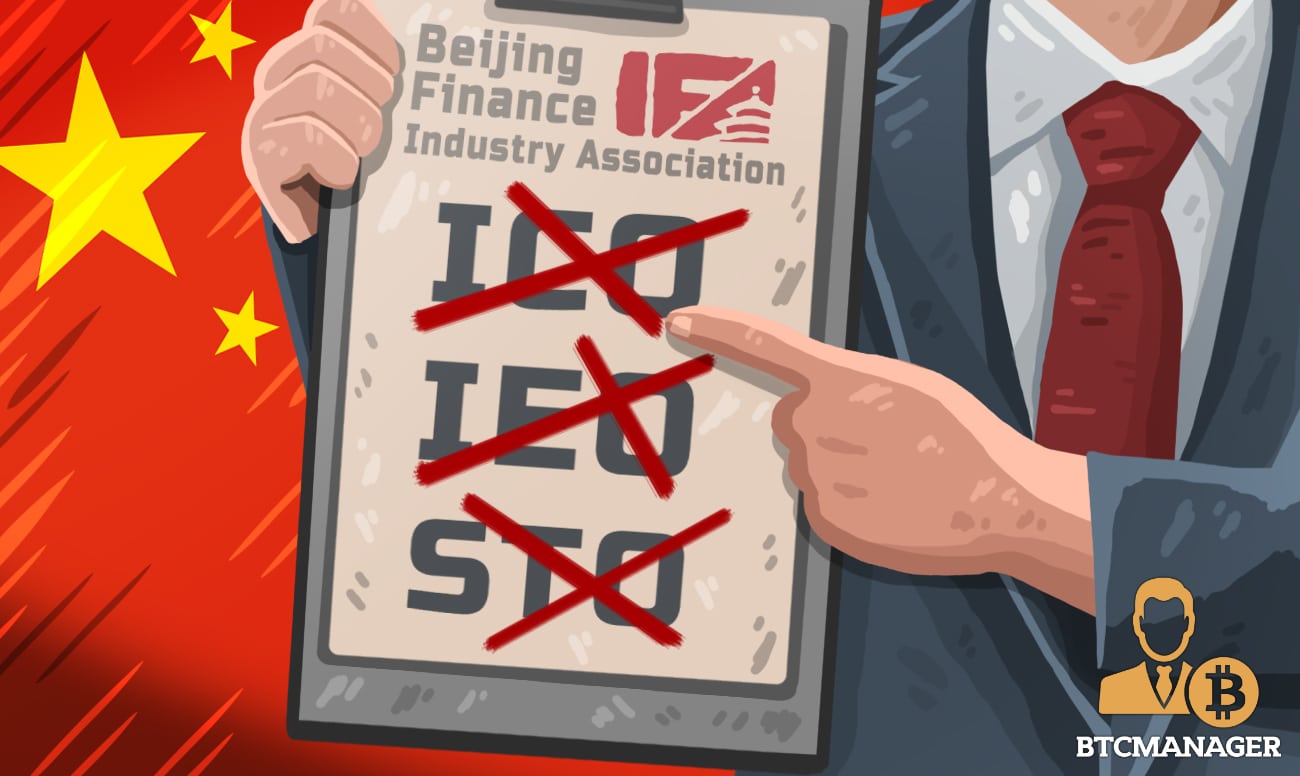 According to March 21, 2019, public notice by the Beijing Internet Finance Industry Association, any participation in "solicited illegal financial activities" like initial coin offerings (ICOs), security token offerings (STOs) and initial exchange offerings (IEOs) could result in severe punishment.
China Warns Against Participation in Crypto Business Models
After months of staying relatively mum on cryptocurrencies, China's anti-crypto stance seems to have resurfaced once again.
The Beijing Internet Finance Industry Association has published a notice stating that a number of social media platforms and research groups have gotten into the practice of "issuing money for money" under the gimmick of financial innovation.
The notice reads in part:
"Using the names of "research" and "forum" to promote "ICO" and "IEO" , "STO", "stable currency", "integral currency", "digital currency", etc., in order to carry out training, project promotion, financing transactions and other forms of online and offline activities. Such activities are not really based on blockchain technology, but take the opportunity to speculate on the concept of blockchain, which seriously disrupts the normal financial and economic order and brings social risks."
The notice also warns that groups involved in such activities will be severely punished by eviction, closure of the website platform and mobile app, and revocation of business licenses.
According to the notice, the disciplinary actions officially come into effect from March 21, 2019.
It's worthy of note that the notice also mentions the stance of other major Chinese financial bodies.
Previously
In August 2018, the China Insurance Regulatory Commission (CIRC), the Ministry of Public Security (MPS), the Central Network Information Office (CNNIC), and the People's Bank of China issued the "Risk Tips on Preventing Illegal Fund Raising in the Name of "Virtual Currency" and "Blockchain." However, the strict position by the Chinese authorities towards digital currencies shouldn't come as a surprise to close followers of the crypto industry.
On August 28, 2018, BTCManager informed its audience how "China's Google" Baidu banned cryptocurrency related discussions on its platform.
Censorship in China reached a new low on January 13, 2019, when China's internet watchdog, the Cyberspace Administration of China (CAC) approved a policy that requires blockchain-based services to censor content and allow the country's law enforcement to access its data and the identity of their users.
With that said, it remains to be seen whether the new diktat by the Chinese authorities results in any sort of immediate action against actors found in its contravention.