CNBC Crypto Trader's Ran Neuner Launches World's First Streaming Crypto Call-in Station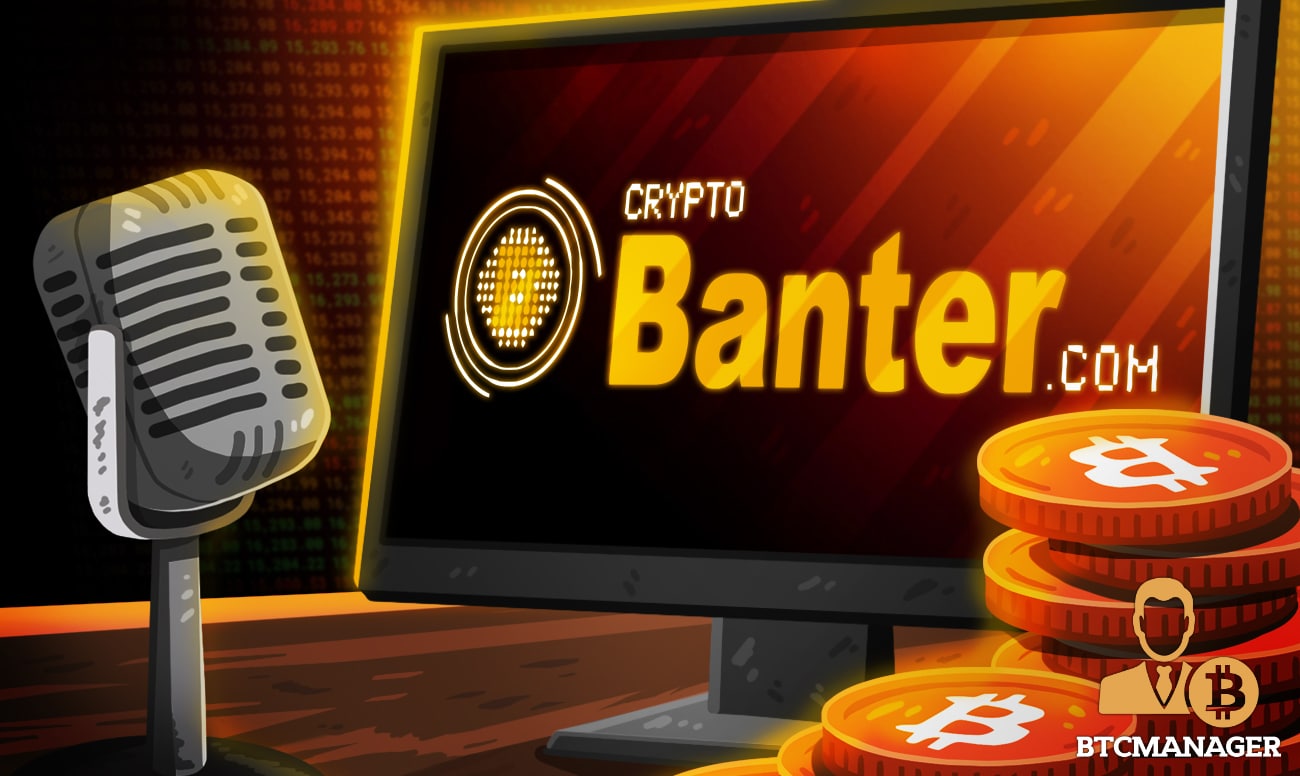 November 2020 — Ran Neuner, host of CNBC's Crypto Trader, will front the world's first live-streaming, call-in media channel exclusively dedicated to cryptocurrency. 
CryptoBanter is an interactive audio and video streaming Crypto channel that will operate as a call-in station for listeners and viewers. Featuring a blend of news, views, interviews and live discussions with crypto enthusiasts from around the world, Crypto Banter aims to provide 24/365, live Crypto information to the community as well as provide them with trading information, the opportunity to break news and join the conversation, wherever they are in the world. 
"Crypto is a unique asset class that trades 24/7/365 and today there is no credible, live information stream," said Ran Neuner.
Adding,
"Unfortunately, traders seeking actionable information have to trawl social media or consume it on podcasts and pre-recorded YouTube shows, by which time it's often out of date. Banter is designed to bring the banter from Crypto Twitter and Telegram to a credible, moderated AV medium. It is designed to filter out the noise and bring information that people can trade on to a live streaming medium."

"Leveraging off the CNBC CRYPTOTRADER brand, CryptoBanter will feature the full range of biggest names, expert guests and traders from around the world while also giving airtime to different voices and perspectives from the Crypto Community around the world. It took us over a year to develop software that allowed Crypto enthusiasts to call in with one button and remain anonymous if they like. If a topic or project is worth covering, you'll hear about it here first and the community will be able to call in and challenge the biggest names in Crypto, to banter. A dedicated media platform that is live and  gets under the hood of crypto is well overdue, I'm convinced that CryptoBanter will fill the void."
Described as a mix between CNBC, The Joe Rogan Experience, and talk Radio, the live-streaming channel gives crypto enthusiasts – traders, hodlers, developers, and hobbyists – a new option for accessing up-to-date tradeable crypto information, for making and breaking news. The social-cast will begin with a few hours of programming a day and slowly scale up to broadcast 24 hours of the day, 7 days per week, with the audience free to choose whether they want to watch or listen.
Viewers and listeners can get get the stream on youtube, by downloading the Cryptobanter app and through a whole host of other platforms available on the Cryptobanter.com website. Viewers and Listeners call also call in on Whatsapp, Telegram, local call-in numbers and through a one-touch button on the website.
About CryptoBaner
Crypto Banter is the world's first 24/7 interactive social-cast for the crypto community. Get the latest news, views, interviews and live conversations from around the world. This is where YOU call in, YOU make the show and YOU bring the banter. Crypto Banter's line-up includes expert hosts from all around the world, ensuring that you get the most accurate and up-to-date crypto information live at your fingertips.