Coinbase Unveils Proprietary Smart Contracts Vulnerability Checker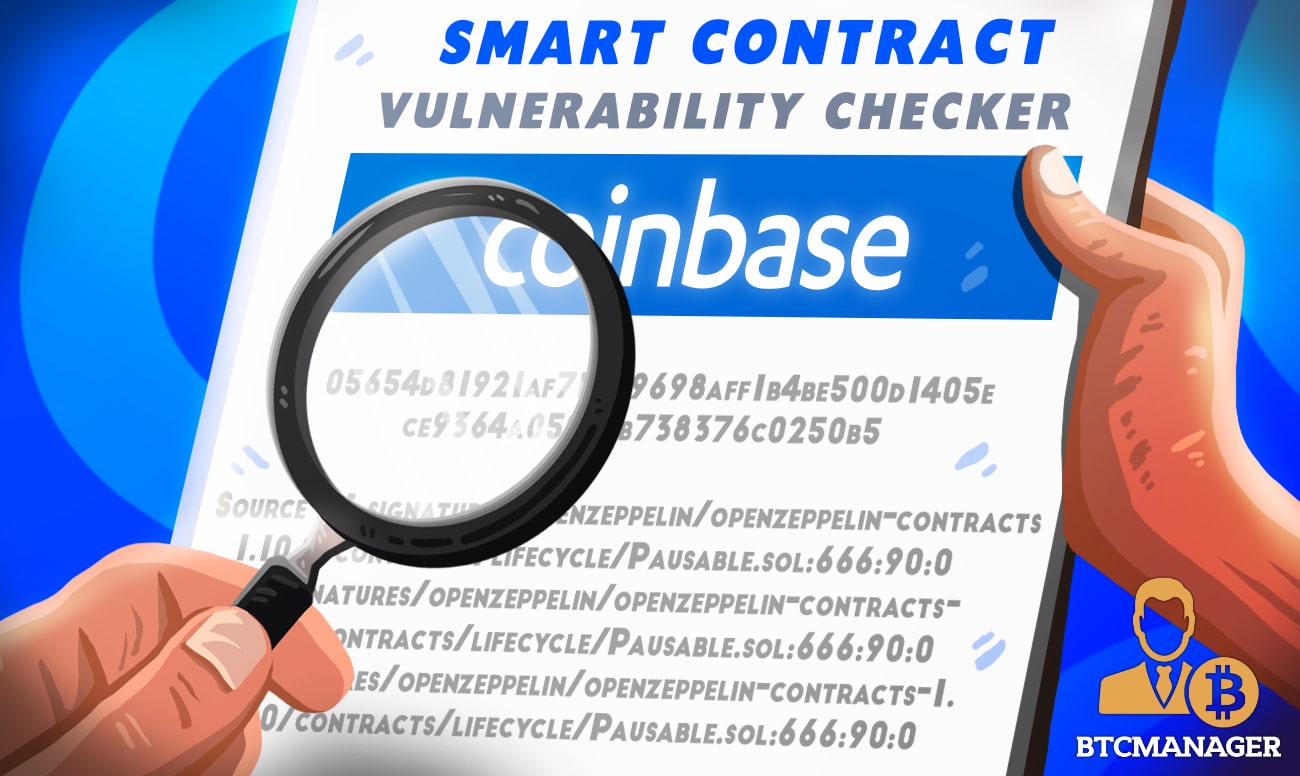 Coinbase cryptocurrency exchange and bitcoin (BTC) trading venue has announced the launch of its smart contracts vulnerability checking software called Solidify. The firm says Solidify is designed to automate, streamline, standardize and scale its smart contract security checks for Ethereum and other blockchain-based cryptoassets, according to a blog post on June 23, 2021.
Coinbase Launches Solidify 
Hacks and heists have become quite commonplace in the rapidly evolving world of blockchain technology, as rogue actors are constantly on the lookout for exploitable loopholes in smart contracts.
In a bid to make its due diligence process of onboarding new Ethereum-based tokens as well as that of other blockchain networks into its platform, Coinbase has launched Solidify. The team claims the new software automates, standardizes, and scales the process of smart contracts security risk verification. 
Coinbase wrote:
"Manual smart contract analysis is a time-consuming and error-prone process. Experienced teams miss occasional vulnerabilities which can lead to significant monetary loss. To keep our customers and Coinbase safe, our token listing process requires security reviews and risk mitigation recommendations for every smart contract. Consider our challenge of figuring out how to do this specialty risk identification and recommendation process at scale."
Solidifying Token Reviews
The team says Solidify comes with an in-built large signature database and a pattern matching engine that picks out the entire features of smart contracts and their vulnerabilities. It also standardizes and scores these risks, while also suggesting possible solutions to the risks.
What's more, Coinbase says once the software is done accessing the contract of a token, it generates a detailed report on its findings, helping the team to decide whether to go ahead with the cryptoasset listing or not.
"Solidify evaluates security risks of hundreds of smart contracts either fully automatically or through identification of unique functions that require additional manual review," the firm added.
In related news, Coinbase (NASDAQ: COIN) became the first publicly-listed cryptocurrency exchange earlier in April 2021, after a hugely successful initial public offer (IPO).
As reported by BTCManager on June 24, 2021, Japan's Financial Services Agency gave Coinbase its seal of approval to enter the country's crypto markets. The launch of Solidify seems like a forward-thinking move that would undoubtedly make it easier for Coinbase to add support for more altcoins especially as its reach continues to expand.