CoinGecko Updates Trust Score Algorithm To Incorporate Hacken's CyberSecurity Score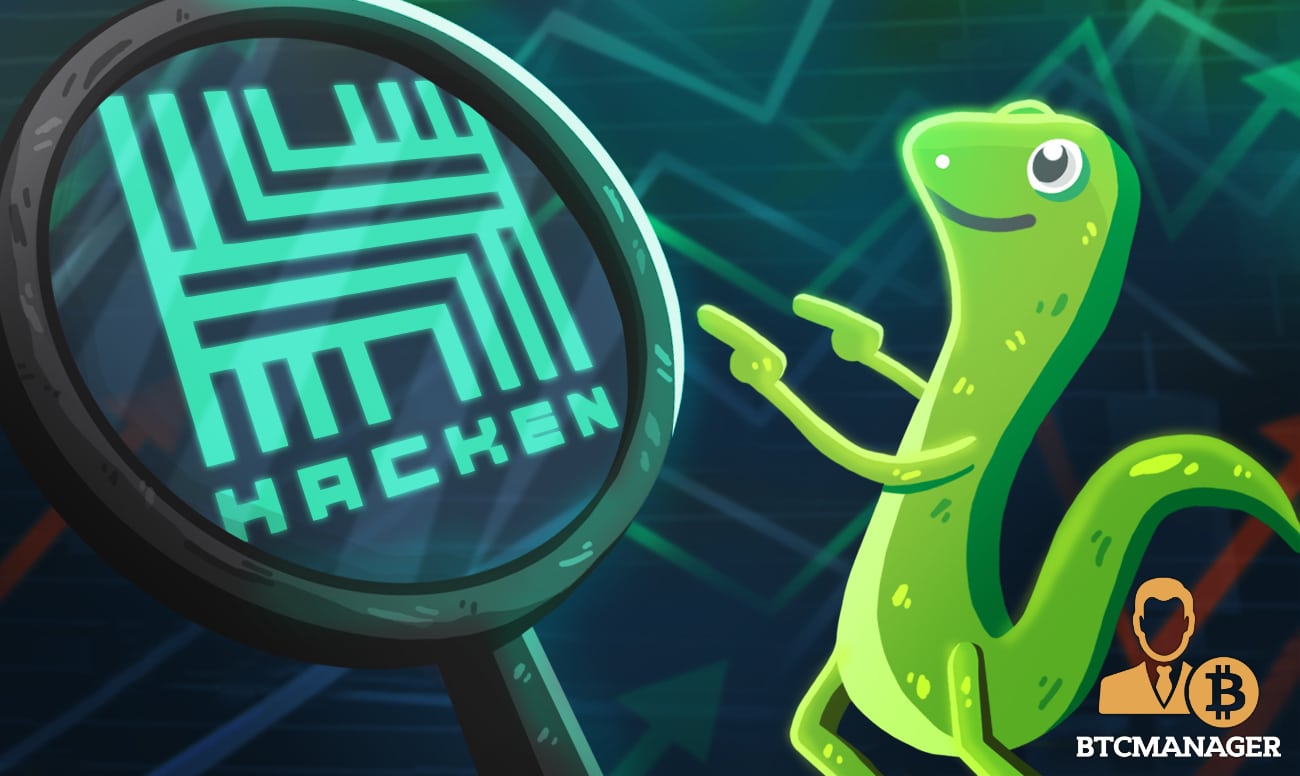 1 July 2020 – CoinGecko, the world's leading independent cryptocurrency data aggregator, has pioneered another initiative with the latest update of their Trust Score algorithm by incorporating Hacken's CyberSecurity Score. The new algorithm update improves the robustness of the exchange ranking algorithm on CoinGecko to have a more holistic overview of cryptocurrency exchanges.
Centralized cryptocurrency exchanges are custodial of millions of dollars of user funds and these exchanges become targets for hackers to attack in their attempt to steal these funds. Therefore it is imperative that cryptocurrency exchanges take proactive measures in ensuring their cybersecurity practices are using the best practices to reduce possibilities of hackings.
"We are excited to be partnering with Hacken to get data on cryptocurrency exchanges cybersecurity practices. With Hacken's expert help in evaluating exchanges' cybersecurity practices, we hope to bring awareness on the urgent need to improve cybersecurity and protect user funds through the abolition of unsafe cybersecurity practices," said TM Lee, CEO of CoinGecko.
Hacken's Cybersecurity Score (CSS) measures the ability of an exchange to maintain a secure operating environment for both the platform and its users. Exchanges are evaluated on a monthly basis from 1 – 10 through a combination of server & user security, bug bounty for crowdsourced preventive measures, as well as historical hack cases. Cybersecurity now has 20% weight in CoinGecko's Trust Score algorithm.
"Cryptocurrency exchanges are the most complex and advanced financial platforms. They are pioneers and main targets of the growing black hat hackers community. We are proud to align forces with CoinGecko to raise awareness of cybersecurity practices when selecting where to trade crypto assets," said Dyma Budorin, CEO of Hacken.
CoinGecko released Trust Score in May 2019 to become the first major crypto data aggregator to have a comprehensive exchange ranking methodology beyond just trading volume.  The crypto industry struggles with the issue of wash-trading and falsified volumes amongst cryptocurrency exchanges. CoinGecko's Trust Score combats this by determining an exchange's real liquidity by measuring liquidity, trading activity, web traffic, scale of operations, technical expertise, and more.
Building on the success of its two earlier iterations, CoinGecko's partnership with Hacken is another step forward in improving transparency in the crypto space.
About CoinGecko
CoinGecko is the world's leading independent cryptocurrency aggregator. Since 2014, it has been the trusted source of information for millions of cryptocurrency investors. Its mission is to empower the cryptocurrency community with a 360-degree overview of the market. CoinGecko provides comprehensive information derived from thousands of data points such as price, trading volume, market capitalization, developer strength, community statistics, and more. It currently tracks over 7,000 tokens from more than 400 exchanges. For more information, visit https://www.coingecko.com.
About Hacken 
Hacken is a leading cybersecurity group working on corporate, individual, and crypto exchanges' cybersecurity. Established in 2017, Hacken has since become the global security partner of companies such as Vechain, Oneledger, AirAsia and many more. For more information, visit https://www.hacken.io/.