CoinText SMS-based Cryptocurrency Wallet Launches in Brazil and Other European Nations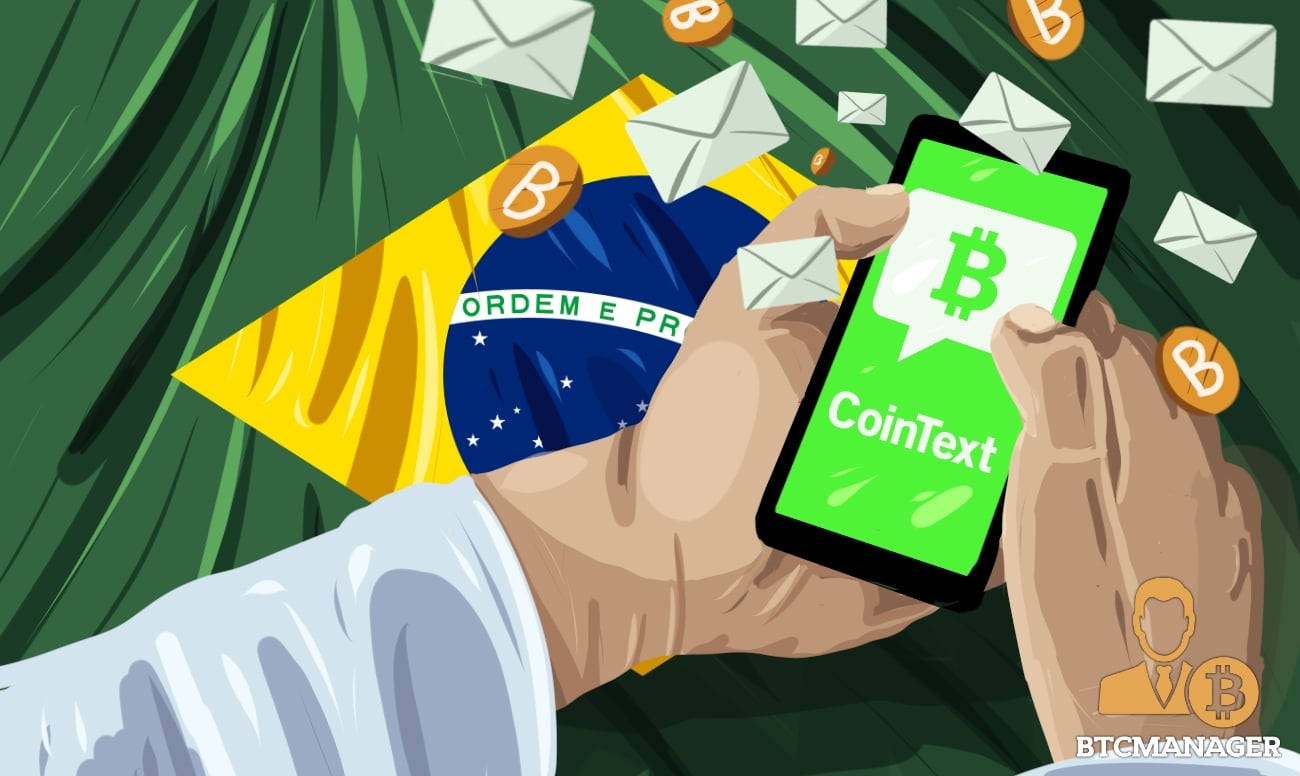 CoinText.io, a digital assets wallet that makes it possible for users to send and receive cryptoassets like Dash (DASH), litecoin (LTC) and bitcoin cash (BCH) via short message service (SMS) without smartphones or even internet connection, is now live in Brazil, Poland, Croatia and Romania, expanding its list of supported countries to 31, reported  Finance Magnates on October 22, 2018.
CoinText Expands to More European Regions
Cryptocurrency holders in Brazil, Poland, Croatia, and Romania can now seamlessly send and receive bitcoin cash (BCH) with their mobile phones through the CoinText innovative platform.
With the latest additions, CoinText is now available in an impressive 31 countries across Europe, fostering distributed ledger technology (DLT) based virtual currency adoption by allowing cryptocurrency investors to send cryptos around seamlessly without the need for smartphones.
The CEO of CoinText, Vin Armani reiterated that the addition of four more nations to its growing list of supported states takes the firm a step closer to its goal of covering entire Europe by the end of 2018.
"Adding Poland, Croatia and Romania bring us closer to connecting the entire continent of Europe. CoinText's end-of-year target is to enable all 740 million European residents to send money to each other via SMS with meager fees," declared Armani.
CoinText Fueling Mass Cryptocurrency Adoption
Officially launched in March 2018, CoinText has been making life easy for cryptocurrency investors in Europe since inception.
Earlier in September 2018, CoinText added support for litecoin (LTC) and Dash (DASH) for its U.S. and Canadian customers. The platform is now available in 31 countries, including Hong Kong, Argentina, Australia, Israel, and several others.
Unlike other cryptocurrency wallets that require users to own smartphones and a reliable internet connection to send and receive bitcoin and other digital assets, CoinText focuses on helping bitcoin cash hodlers carry out transactions via its blockchain-powered SMS communication gateway that works even in offline mode.
In addition to facilitating bitcoin cash transactions for Brazilians, Armani claims the launch of CoinText in the nation-state would offer a way for residents to opt out of the region's corrupt monetary system peacefully.  
While Brazilian authorities are yet to formulate robust guidelines to govern the local blockchain industry, the country's cryptospace remains quite vibrant.
As reported by BTCManager in September, Brazil's Avai Futebol Clube announced the impending launch of its initial coin offering (ICO) targeted at raising $20.46 million.