Crypto Conversations: Robert Courtneidge Discusses How the Reputation of Crypto has Changed
In this crypto conversation, Robert Courtneidge sheds light on how cryptocurrency was once perceived as being from the 'dark side' of the financial world and how it is now progressing into the 'light side'.
Robert Courtneidge is Locke Lord lawyer and co-founder of the Prepaid International Forum. Robert Courtneidge is well-known payment industry expert.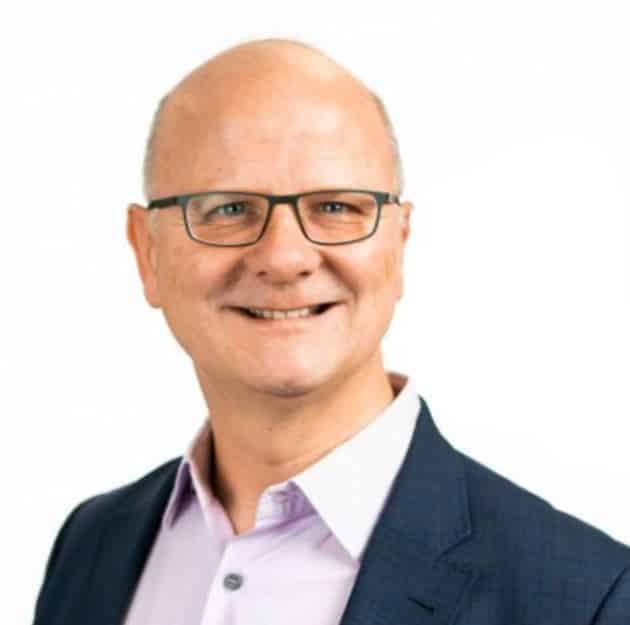 Source: (Robert Courtneidge's Twitter)
Cryptocurrencies and Blockchain have incurred a media mountain of negative PR and hype on the 'dark' side, and as a result, governments, central banks and financial regulators see it as dangerous and a potential threat being used for terrorist financing and money laundering. According to research in the latest 'Cryptocurrency Anti-Money Laundering Report' (Feb 2021), published by the crypto analytics company CipherTrace, major crypto thefts, hacks, and frauds totalled $1.9 billion in 2020 — the second-highest annual value in crypto crimes yet recorded. There continues to be growing use of ransomware which uses cryptocurrencies, especially Bitcoin, to pay the ransoms. The mass of 'Ponzi' schemes that were Initial Coin Offerings (ICO's) back in 2015-2018, where total funding of coins and tokens in 2017 (the biggest year) amounted to $11.9 billion. $1.34 billion (11 per cent) of ICO funding went to scams. The vast majority went to three large scams; Pincoin ($660 million), Arisebank ($600 million), and Savedroid ($50 million), which together equal $1.31 billion.
Regulation of Cryptocurrency  
Lorde Lock, top payment lawyer, Robert Courtneidge, believes that 'crypto regulations will aid the crypto-sphere in the form of protection for crypto holders and investors.' Meaning that as crypto becomes more widely used, more value will be put into crypto.
However, as cryptocurrencies work their way into the real world, it is clear that there is no consistent direction across all countries. We have started to see a growth in the interest of central banks and governments, but laws are slow to be formed. 5MLD's implementation into UK law as The Money Laundering and Terrorist Financing (Amendment) Regulations 2019 has meant that 'Crypto asset exchange providers and custodian wallet providers' now need to submit business plans and be registered with the FCA and comply fully with AML/TF regulation.  This is the UK's first move into regulating the sector, and it will be interesting to watch how this develops. It has been an uphill struggle for the FCA with many hundreds of applications, and after two years, only 27 were approved, and over 40 are in temporary permissions status whilst they await approval (this has been extended to March 2022). 
Currently, on a country by country basis, new laws and regulations are coming in to provide a safe place to do business in cryptocurrencies and using the blockchain.  In the UK, we have had the "UK regulatory approach to crypto-assets and stablecoins: Consultation and call for evidence" by HMT, and in Europe, there is MiCA. However, there is a growing need to find a way to balance the emergence of cryptocurrency payments using the blockchain and the existing scheme-based payment processing solutions for retailers. A number of the crypto exchanges have looked at bridging the gap to work with banks and other payment card issuers to create real-time loads from the crypto exchanges onto their e-wallets linked to debit or prepaid cards. As a result, the number of such cards is growing.
The issue here is that neither banks nor the Card Schemes trust cryptocurrency or the source of funds used to pay for it. Hence, it makes it difficult for the card issuers to get the programmes approved by the Card Schemes, and even if they can, they need to find a bank that will hold the funds on the cards where they are directly derived from cryptocurrencies.
The use of cryptocurrency and blockchain policies by issuers can give banks and Card Schemes more confidence in the source of funds connected with the cryptocurrencies, and we are beginning to see some movement in this area. The number of such cards in the market is still low, but there are already enough for an Investopedia to make a list of the top cards available by category!  This will continue to be a growing area as crypto moves into the 'light' and becomes more mainstream.
This has been a Crypto Conversation with Robert Courtneidge.