Crypto Expo Asia returns to Singapore after debuting in 2022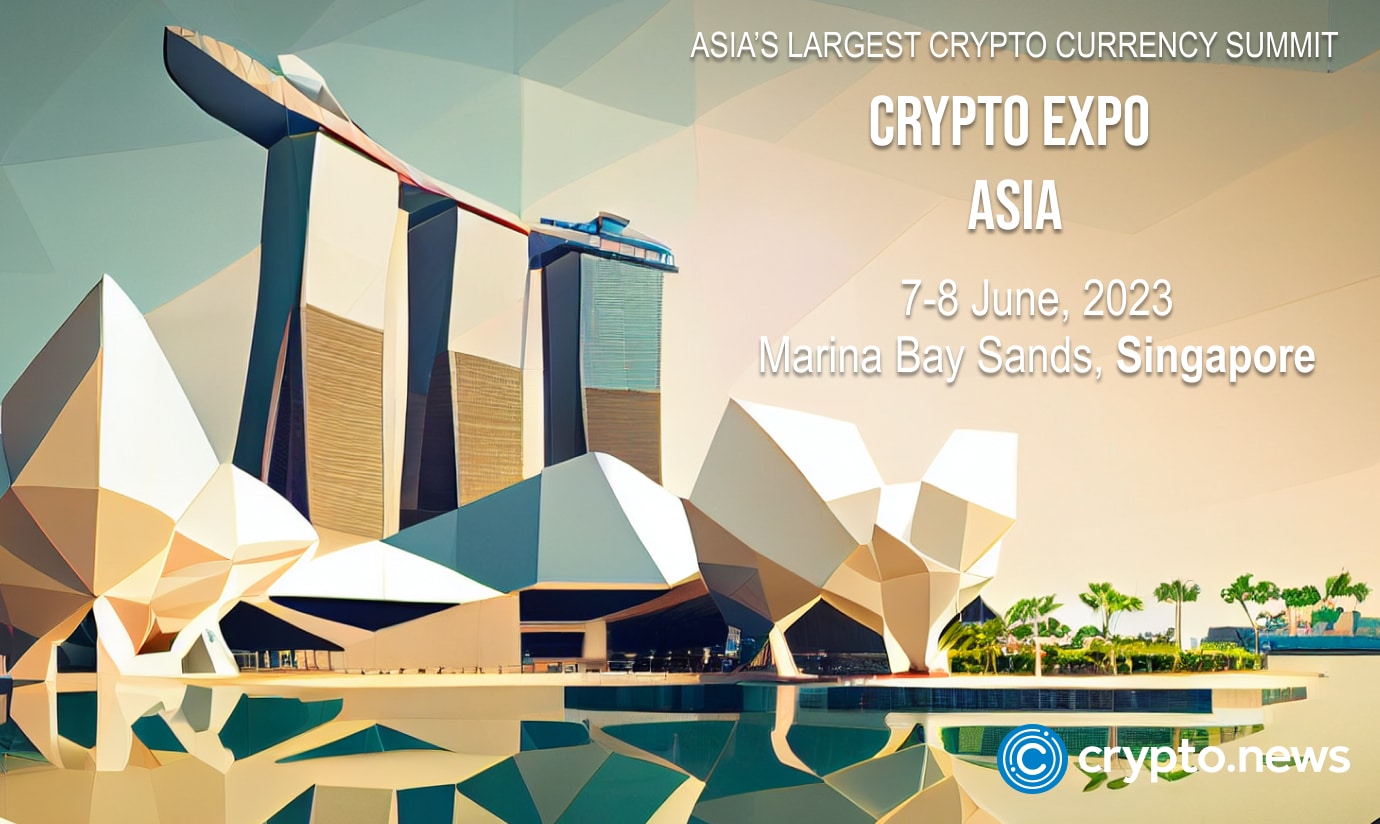 Crypto Expo Asia, the largest crypto conference and exhibition in Asia, is announcing that it will return to Singapore following its successful inaugural debut in 2022.
Organized by international exhibitions and conference company, HQMENA, Crypto Expo Asia will be hosted at the iconic Marina Bay Sands on Jun. 7 and 8, 2023. The event is expected to be graced by over 10,000 attendees and industry leaders from the crypto community this year. Over 5,000 attendees and 50 companies participated in 2022.
Attendees will meet with over 100 crypto companies from more than 30 countries globally. They will also have the opportunity to engage with a numerous investors, traders and influencers, reflecting on how the crypto market is changing.
Crypto Expo Asia is a platform and catalyst for industry players, regulatory experts, and academics to discuss the key trends that shape the global crypto industry, including artificial intelligence (AI), web3 regulation, blockchain gaming, and central bank digital currencies (CBDCs). This year, Crypto Expo Asia will also introduce a new non-fungible token (NFT) Gallery Exhibition and new pilot sessions for metaverse-specific events and discussions.
Michael Xuan, director of Crypto Expo Asia said:
"It is with great excitement that I announce our roaring return to the Lion City, following a very successful debut in the past year, which saw so many attendees at our inaugural event. Despite the challenging market sentiments, interest in engaging with the wider crypto community is at an all-time high."
Adding,
"Events such as Crypto Expo Asia are an integral part of the ecosystem and serve as a catalyst for crypto industry networking and growth. There are always many new and innovative developments and opportunities that are seeded when we bring the best and brightest together, and we are proud to be able to do so again in Singapore this year."
Companies looking to get involved may now apply for early bird packages. From 2022, over ten major crypto players including Coinstore, XS.com and DTT Group, pledged their support and have recommitted their participation for this year's event.
Crypto Expo Asia is the second crypto event of the HQMENA calendar this year and is scheduled to follow from Crypto Expo Dubai, the premier crypto exhibition in the Middle East, which ran from Mar. 8 and 9, 2023.
For more information, please visit: https://cryptoexpoasia.com/
About Crypto Expo Asia
Crypto Expo Asia is an event for the global crypto ecosystem in Asia, creating an integral platform for the industry to connect and exchange ideas. Attendees gain insight into the global crypto ecosystem and are given a chance to exchange ideas with established thought leaders.
Topics discussed include the future of the blockchain-based economy and the possible impacts on industry and society. Meanwhile, attendees are among the first to know about market movements, partnerships and product launches. Crypto Expo Asia is a global meeting place for like-minded entrepreneurs, industry insiders and investors.
Media contacts
Wachsman for HQMENA: [email protected]
Disclosure: This content is provided by a third party. crypto.news does not endorse any product mentioned on this page. Users must do their own research before taking any actions related to the company.