Crypto.news is sponsoring a team from the Dragon Daisy Super League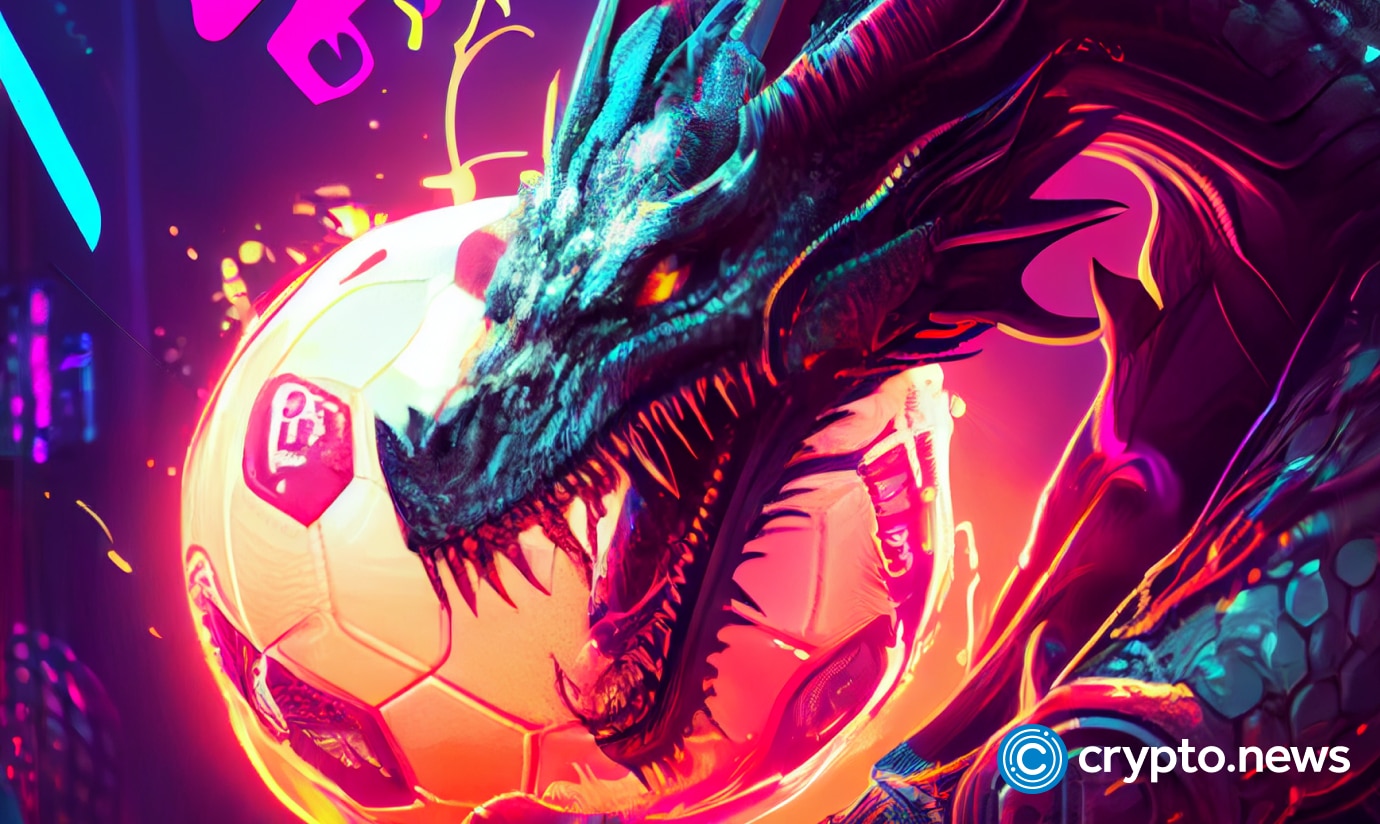 Crypto.news, a cryptocurrency-focused news publication, is excited to announce that it is sponsoring a team in the inaugural Dragon Daisy Super League. The Dragon Daisy Super League is a crypto and blockchain -powered initiative to support grassroots football in Vietnam seeking to  propel football growth and boost web3 development in the country.
Maxspread Technologies is also sponsoring a team from the Dragon Daisy Super League.
Decentralized AI Systems ( D.AI.SY) is the organization behind this tournament. DAISY Global aims to revolutionize crowdfunding for fintech platforms and artificial intelligence (AI) development, relying on smart contract technology on the Tron blockchain.
In an Interview on the launch of the league, its president, Do Thanh Trung stated as follows on the community nature of the tournament :
"The tournament will initially be a community tournament. That is, participating teams will not need to pay a fee to participate. All organizational expenses will be sponsored by Trung's D.ai.sy and Thang Bom Media."
Vietnam has never qualified for the FIFA World Cup, but that hasn't prevented football popularity from skyrocketing within the country. Similarly, crypto adoption in Vietnam is one of the world's highest, surpassing many more developed countries.
DAISY Global is taking this commitment to supporting nascent projects to the broader international grassroots with this initiative. One can equate supporting grassroots in a country where football popularity is growing rapidly with supporting a fintech startup showing potential.
Eduard Bro, the founder of this tournament, views it as a continuation of crypto's inclusivity. The Dragon Daisy Super League provides these opportunities for players and sponsors wishing to get on board and positively impact grassroots communities.
Vietnam is a growing tech hub in its own right. A population of 100 million strong provides immense potential, and the country has positioned itself as a desirable startup for tech companies looking for skilled manufacturing for their products. Dragon Daisy Super League will look to boost football and increase crypto and blockchain innovation awareness.
The league will boast emerging talent, including players from the Vietnam Futsal Cup competitions and more. Daisy concluded a pioneer 7-aside competition that garnered immense grassroots interest and was the precursor for the Super League.
Disclosure: This content is provided by a third party. crypto.news does not endorse any product mentioned on this page. Users must do their own research before taking any actions related to the company.