Cryptocurrency ETFs proposal denied by SEC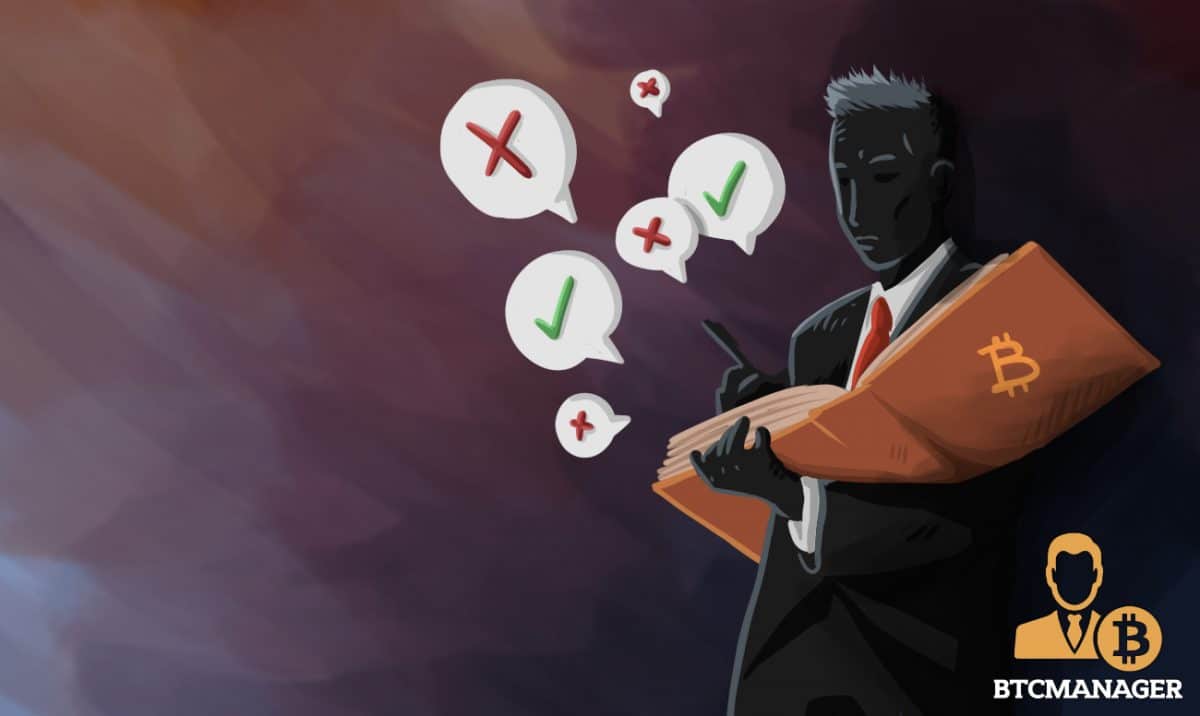 The U.S. securities industry regulator, Securities and Exchange Commission (SEC), have denied the proposals of two wall street trade groups to create crypto-based exchange-traded funds (ETFs).
Still a Risky Investment
The SEC's letter from Director of the SEC's Investment Management Division Dalia Blass pointed that there are many unanswered questions before digital asset ETFs can be set in motion. The letter strictly states,
"Significant outstanding questions concerning how funds holding substantial amounts of cryptocurrencies and related products would satisfy the requirements of the 1940 Act and its rules."
Cryptocurrency ETFs allow purchases of virtual coins without actually owning them directly. In return, investors will own shares in the ETF which holds the digital assets.
In the letter, the SEC states that it is important to measure risk involved in such investments. It also asks the two groups to ensure such operations are in accordance with the law.
The SEC wrote, "[We stand] ready to engage in dialogue with sponsors regarding the potential development of these funds. We believe, however, that there are a number of significant investor protection issues that need to be examined before sponsors begin offering these funds to retail investors."
The central questions in the letter are attributed to rising concerns such as volatility, liquidity, custody, and potential manipulation. The letter questions how these ETFs would deal if a digital asset forks and how these ETFs would address the possible manipulation in a cryptocurrency market.
The other primary concern raised by the SEC is the Liquidity issue regarding how volatile the crypto market is. Specifically, how would the groups proposing crypto ETFs protect investor funds if a digital hack occurred?
Red Flag for Crypto ETFs
To these ends, the letter is devastating for the prospectus of cryptocurrency futures trading. The letter ending statement read,
"Until the questions identified above can be addressed satisfactorily, we do not believe that it is appropriate for fund sponsors to initiate registration of funds that intend to invest substantially in cryptocurrency and related products, and we have asked sponsors that have registration statements filed for such products to withdraw them."
Following the SEC's concerns, CFTC and SEC published a joint statement over worries of fraudulent activities in the crypto space. The statement explained that,
"When market participants engage in fraud under the guise of offering digital instruments – whether characterized as virtual currencies, coins, tokens, or the like – the SEC and the CFTC will look beyond form, examine the substance of the activity and prosecute violations of the federal securities and commodities laws. The Divisions of Enforcement for the SEC and CFTC will continue to address violations and to bring actions to stop and prevent fraud in the offer and sale of digital instruments."
It isn't the first time that SEC has halted crypto-based exchange-traded funds. For now, the regulatory authority pointed that cryptocurrencies are unregulated and its operations do not show transparency.