Cryptocurrency Funds on the Rise in 2018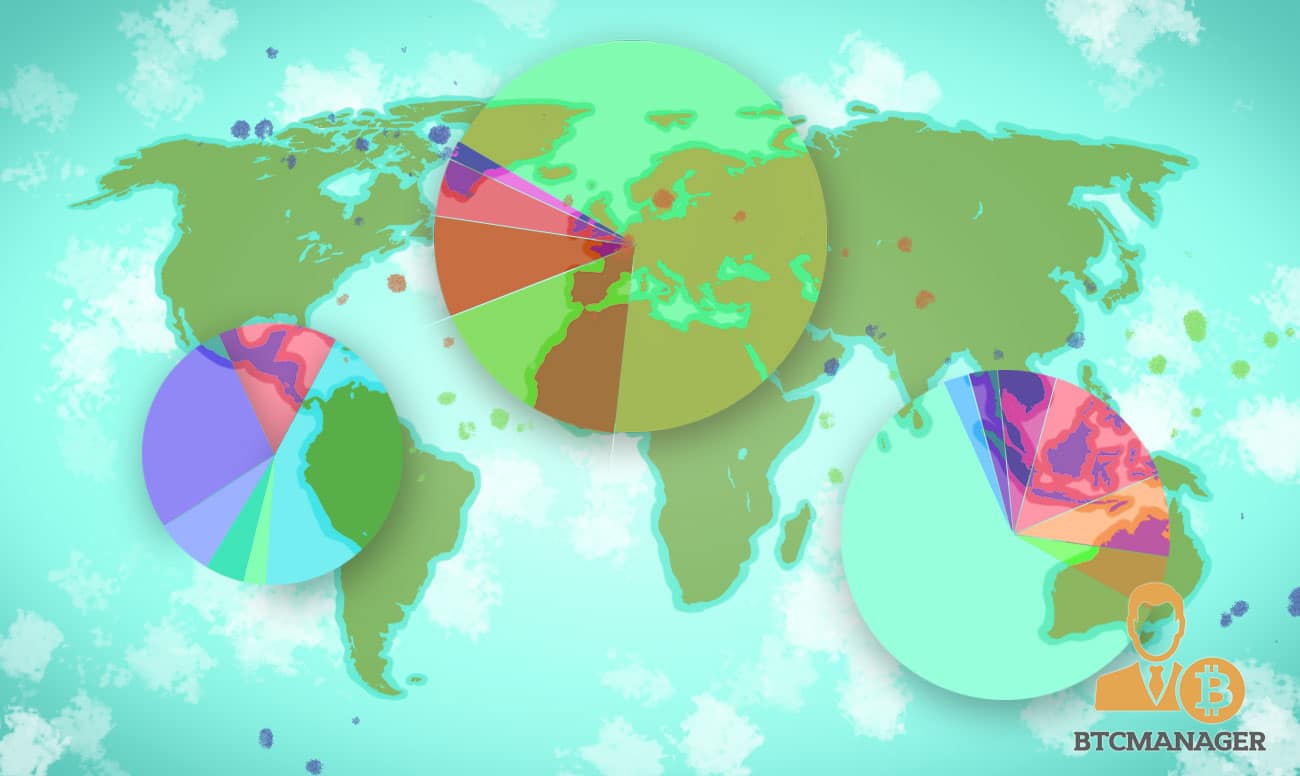 According to Cryptofundresearch, cryptocurrency funds have been increasing since cryptocurrencies gained significant popularity in 2017. With Bitcoin's rising prices and increased general awareness of the cryptocurrency industry, over 100 cryptocurrency funds emerged in 2017 alone. These cryptocurrency funds accounted for over 14 percent of the launch of new hedge funds. While this appears as a small number, it's important to note that only 0.1 percent of cryptocurrency funds emerged the years earlier.
The Most Popular Type of Cryptocurrency Fund
In 2017, when it came down to the top performing hedge funds, these were also cryptocurrency funds. This trend will likely continue to increase in 2018 as nearly 150 cryptocurrency funds are launching this year alone.
While the majority of cryptocurrency and blockchain investment funds are hedge funds, there is also a large number that operate as venture capital and private equity funds. The venture capital firms are quickly venturing into the blockchain sector with some even offering blockchain-exclusive branches.

2017: A Breakout Year for Cryptocurrency Funds
2017 was a breakout year for the cryptocurrency industry. Over 150 hedge funds and venture capital funds launched in 2017, Thus tripling the number that emerged in 2016. While it's uncertain how many cryptocurrency funds will emerge in 2018, the report indicates that hedge funds will continue to add cryptocurrencies to their portfolio and the number will continue to increase as the industry grows over time.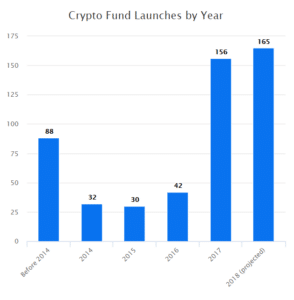 Majority of Cryptocurrency Investment Funds Are Less Than $10 Million
Although the number of cryptocurrency funds has increased, over fifty percent of cryptocurrency funds under management are tiny and have less than $10 million in assets under management (AUM). There are, however, a few funds who cross the $100 threshold including Polychain Capital, Galaxy Digital, MetaStable Capital, Arrington XRP, and the Logos Fund.
Digital assets should, however, increase in size in 2018 due to the increasing public awareness and appreciation of digital assets. Cryptocurrency funds are also relatively small when combined; the combination of all cryptocurrency funds is currently less than ten percent compared to traditional hedge fund managers.
Cryptocurrency AUM Proliferating in 2017
When it comes to AUM, Cryptofundreserach noted that the overall trajectory of the industry is healthy and growth is rapid. The launch of new cryptocurrency funds and a greater appreciation for digital currencies has also helped boost the cryptocurrency industry's value and market capitalization. These two factors were highly prevalent in the later months of 2017 when bitcoin's price increased to almost $20,000 in value. As cryptocurrency prices declined, the number of total cryptocurrency assets contracted, especially as prices plummeted at the beginning of 2018.

Cryptocurrency and Blockchain Investment Funds Are Relatively Small
Although the number of cryptocurrency and blockchain funds are growing, these firms are less than five members of staff. Others have a founding team with one or two additional employees, with a vast majority employing around four to ten employees.
Cryptocurrency Funds by Country

The greater portion of crypto-specific investment firms is currently located in the United States. There are a certain number of funds also located in the United Kingdom, Singapore, Germany, Canada, China, and Singapore. When it comes to favorite cities for cryptocurrency funds, these cities are ones with a dominant and global venture capital presence.
Examples include New York, London, Singapore, Hong Kong, Zurich, and Chicago. Regarding the U.S., California has the highest number of cryptocurrency funds compared to other states. There within, there is a concentration in San Francisco and Silicon Valley. A vast majority of American cryptocurrency funds are however not registered with the SEC.