Darknet Markets and Cryptocurrencies: A "Safe" List of "Verified" Underground Marketplaces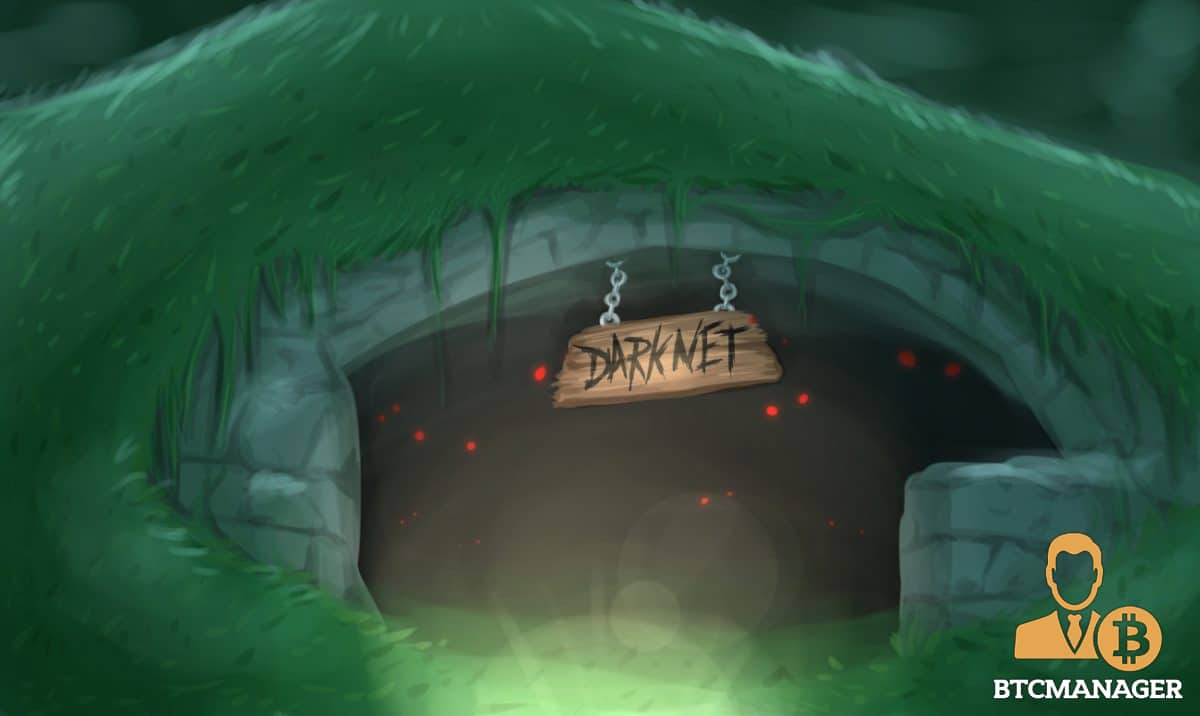 The controversial darknet markets facilitate anonymous e-commerce on the unindexed part of the web, allowing users to pay with cryptocurrencies. Surprisingly, although the underground market may not be mainstream, it oversees billions of dollars in transactions in exchange for drugs, hacking services, and adult content.
Reddit's DNM Plug Pull
The darknet, without a doubt, is the largest, elaborately-built, e-commerce ecosystem operating outside the knowledge of the average person. However, for most who foray into its pseudonymous depths, an abject lack of information regarding "trusted" sites presents itself.
Earlier in March 2018, social forum, Reddit pulled the plug on r/darknetmarkets, a popular subreddit which shared information about reputed vendors, trustworthy sites, and security practices. The subreddit was perhaps the largest accessed source of information about the darknet markets on the world wide web, and its demise has users in a tizzy, with verified information nowhere to be found.
After Silk Road's controversial shutdown in 2013, observers of the bitcoin industry questioned if the digital currency could survive without the support of the underground drug-markets. Afterall, the darknet significantly contributed to the pioneer cryptocurrency's popularity and played an integral role in defining the utility of cryptocurrencies.
To fill the gaping hole of informational deficit, BTCManager took a dive into darknet research and is excited to share the most "verified" websites with our readers.
The List of "Verified" DNMs
Contrary to popular belief, the dark market extends to more than recreational substances and includes designer brand merchandise, credit cards, and even first class-upgrade points; all payable with cryptocurrency.
Referring to the Deep Dot Web (DDW) comparison chart, which rates sites based on commission, security features such as 2FA, multisig, forced PGP, audience feedback, duration of business and product range, here's a list of the dark web's most visited e-commerce markets.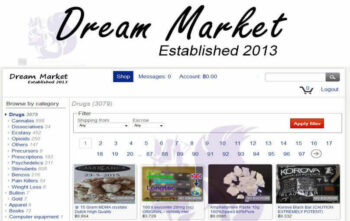 (Source: Darknetmarkets.net)
Regarded as the dark market's "oldest" e-commerce website thus adding several magnitudes of credibility, Dream has been operating since 2013 and hasn't been victim to a Silk Road-like takedown.
Any instance of a (rare) exit-scam by vendors is quickly reported to DDW, with the vendor promptly disqualified shortly after. The site screens all sellers and requires a verification process as a mandate.  The site offers a variety of products, such as credit cards, branded accessories, and reportedly has over 63,000 recreational substances listed on sale.
Interested parties can pay with bitcoin, bitcoin cash, and privacy-centric monero, and parcels usually take a couple days to a couple weeks depending on shipping. Dream has a 4.1 rating from 1,600 customers on DDW, with most expressing a positive sentiment.
In case someone wishes to pull off a James Bond movie, Dream sells identities for only 0.8 BTC, complete with a passport, official documents, and registered citizenship.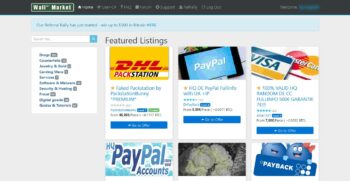 (Source: Darknetmarkets.net)
The decentralized world's nemesis – the equity, derivatives, and security-laden Wall Street – actually has a namesake ally on the darknet, which is highly regarded.
Wall Street boasts of 3,000 vendors and over 400,000 customers who visit the marketplace who purchase recreational substances, banking accounts, and hacking software in exchange for bitcoin and monero. The site has a 4.2 rating on DDW, with most reviews expressing satisfaction from the Wall Street shopping experience.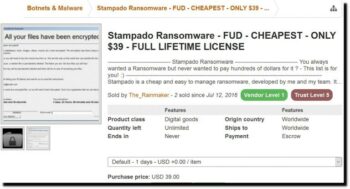 (Source: Darknetmarkets.net)
Based in Russia, Point is a relatively new marketplace but quickly gained credibility in the community. Founded in 2015, the platform allows buyers to "pick-up" a delivery from a location of their choice, thus eliminating the lengthy shipping process if possible.
The site maintains a 3.7 rating on the DDW, with several customers reporting the site's downtime since a couple of days at the time of writing. Nonetheless, Point facilitates the sale of credit cards, hacking services, branded products, alcohol, and recreational drugs, and accepts bitcoin, monero, and even litecoin.
Stay Smart! Stay Safe!
In case you are surprised with the small list, please note that the dark market features more than a 100 e-commerce websites, which are unfortunately questionable and have their corresponding ratings suggesting a below average customer experience.
The market is not full of only illicit e-commerce, as one can purchase legally harmless things like YouTube dislikes.
(Source: Darknetmarkets.net)
As advice to readers, BTCManager highly suggests the use of a VPN service to access the darknet, and to not download any questionable links – high probability of a phishing attack!
Disclaimer: This is intended to be an educational article, with no intention of promoting any of the mentioned sites or their products. BTCManager does not condone the use of recreational substances or other unethical services. Please check local city laws before making any purchase.