Earn Crypto With HealthBlocks By Living Healthy [4000+ Active Participants]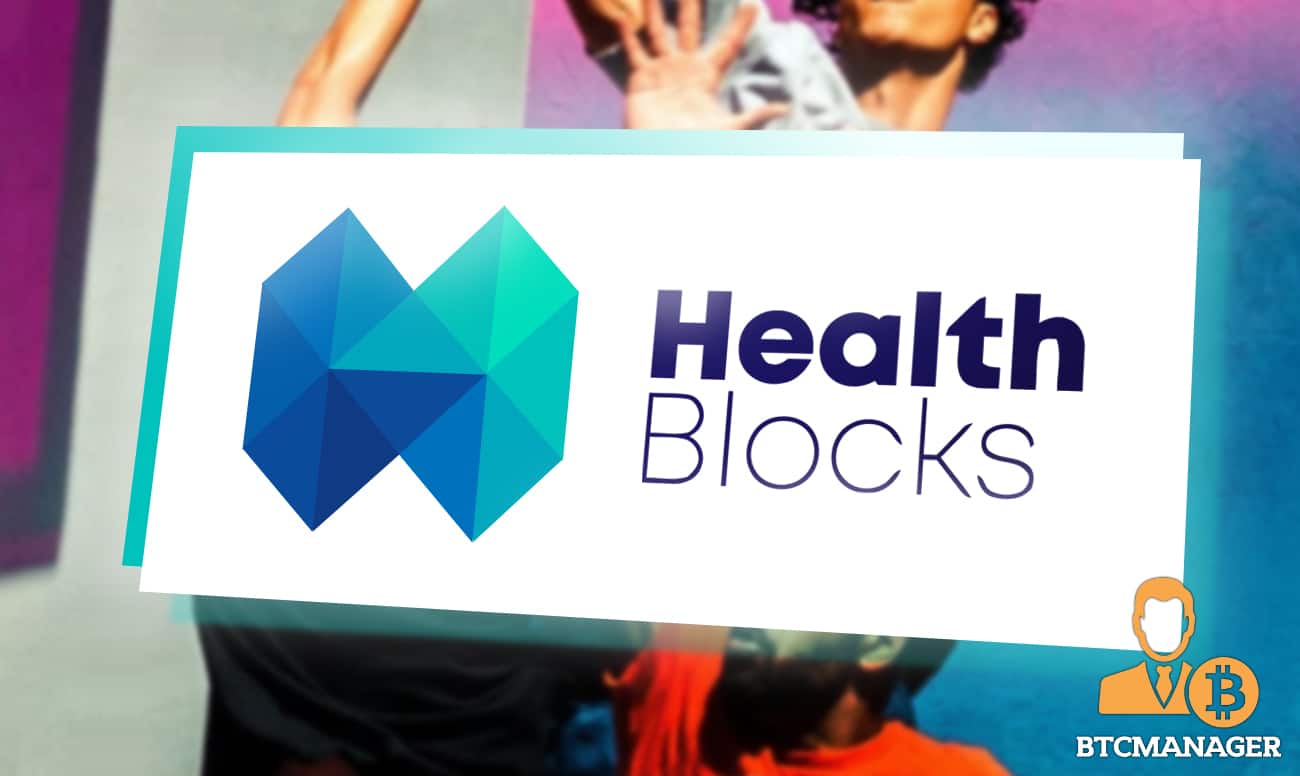 The impact technology has had on healthcare in recent years cannot be overstated. Virtual doctor's appointments have become the norm, bracelets on our wrists remind us to work out, rings monitor the quality of our sleep, and drones are delivering life-saving supplies faster than humans ever could.
Digital health is transforming the healthcare industry. In 2021, $28 billion in U.S. venture funding will have been invested into digital health, according to the Global X ETFs Telemedicine & Digital Health Survey. This is three times the funding as compared to 2019.
This same survey studied the impact of wearable technology, such as fitness trackers or glucose monitors, on users' health. An overwhelming majority of 84% feel that their wearables help improve their health.
With all of these advancements popping up seemingly every day, it begs the question of where security fits into the puzzle when dealing with such sensitive information. And who is looking out for the best interests of the patients and their privacy?
HealthBlocks reshaping digital health
A team of healthcare experts are launching a blockchain-based application called HealthBlocks. HealthBlocks will allow people to generate and store their consumer health data without sacrificing their privacy and security. Not only that, but the app will prioritize preventative health and motivate individuals to live healthy lifestyles.
With current health tracking devices, there is not much you can do besides view your data. HealthBlocks wants to move wellness tracking beyond view-only and allow people to profit from their health data and inspire them to improve their health in the process.
Not only will preventative health improve the everyday lives of people, but it will also return economic and social prosperity to the greater population.
"Better health promotes economic growth by expanding the labor force and by boosting productivity while also delivering immense social benefits. However, in recent years, a focus on rising healthcare costs, especially in mature economies, has dominated the policy debate, whereas health as an investment for economic return has largely been absent from the discussion." – 2020 McKinsey Global Institute Report

(Source: HealthBlocks Twitter)
With HealthBlocks, you can set your personal health goals, track it with your wearables, and ultimately earn rewards when you achieve your goals. These goals may include riding your bike to work or taking a daily walk through your neighborhood.
Beyond physical health, the team behind HealthBlocks believes mental health is just as important for maintaining a healthy lifestyle. According to the team,
"In most western societies more than 50% of the adult population has one or more chronic diseases, more than half of the adults have obesity and mental health problems are rising to alarming levels."
The team recently met with Maarten van Ooijen, the Netherlands Secretary of State for Public Health, Wellbeing, and Sport, to discuss the future of preventative health with HealthBlocks. Government advocacy for the well-being of its population combined with cutting-edge technology in digital health could bring preventative health measures to new heights.
"Solving the puzzle of living longer and healthier will result in prosperity, both from a wellness and economical perspective. Traditional healthcare needs to step out of the shadow of its own hospital buildings. However the medical space is slow in evolving into the life of the "consumer" space."  – HealthBlocks
(Source: HealthBlocks Twitter)
HealthBlocks recognizes that traditional healthcare systems do not put enough of an emphasis on preventative measures. Thanks to the many recent innovations in digital health, this no longer needs to be our reality. Now that wearable tech makes it possible to monitor and improve daily health habits, HealthBlocks is providing the platform to incentivize individuals to take action in their own lives. Over 4,000 people have signed up to participate in the beta launch of the HealthBlocks app.
"Our healthcare systems are designed to act reactively and are best in treating acute diseases and trauma, it's designed to be a disease care system. Whereas the greatest challenges at this moment lie in the prevention and treatment of chronic diseases which have a deep connection with lifestyle factors and can be prevented by living healthier." – HealthBlocks
Why is blockchain the solution to digital health?
Consumer health data is becoming more and more valuable as fitness tracking apps and wearables are increasingly dominating the market. However, this is a blatant lack of security and privacy in all other existing solutions. Right now, centralized corporations and big tech are the sole owners of their users' health data. In the case of security breaches, your private information is left vulnerable in the hands of these companies.
In September, over 61M health data records of Apple and Fitbit users were exposed due to an insecure app. The third-party app using the wearable device data did not securely store its customer's records, leaving them wide open to an attack.
The HealthBlocks app is built on IoTeX, a decentralized blockchain network. Because of this, your health data taken from your wearable devices will not be hacked or stolen, unlike with traditional databases.
Nasdaq recently distinguished IoTeX as one of the top 5 cryptocurrency solutions for the future of healthcare.
"A crucial next step is helping healthcare providers know that there's an emergency before it's too late. If something were to happen to an individual at home, or anywhere away from a healthcare facility, these facilities don't fully know what they're dealing with until the patient is received. The healthcare industry is already looking to bridge these IOT platforms with their needs. IoTeX, with its existing technology for remote monitoring, is a project that stands to help usher in this solution." – Nasdaq.com
HealthBlocks built its application upon IoTeX with this combination of innovation and security in mind. Digital health is altering traditional healthcare methods as we know them, and it's our responsibility to stay ahead of the curve before getting left behind.
It is clear that centralized companies should no longer be the holders of health data. The individuals actively taking the initiative to improve their health habits everyday should benefit from their decisions. Now, thanks to the team of healthcare experts at HealthBlocks, prioritizing preventative health will open new possibilities for people globally.