Electric Coin's Zooko Wilcox: Large-Cap Crypto Want in on Zcash Privacy Features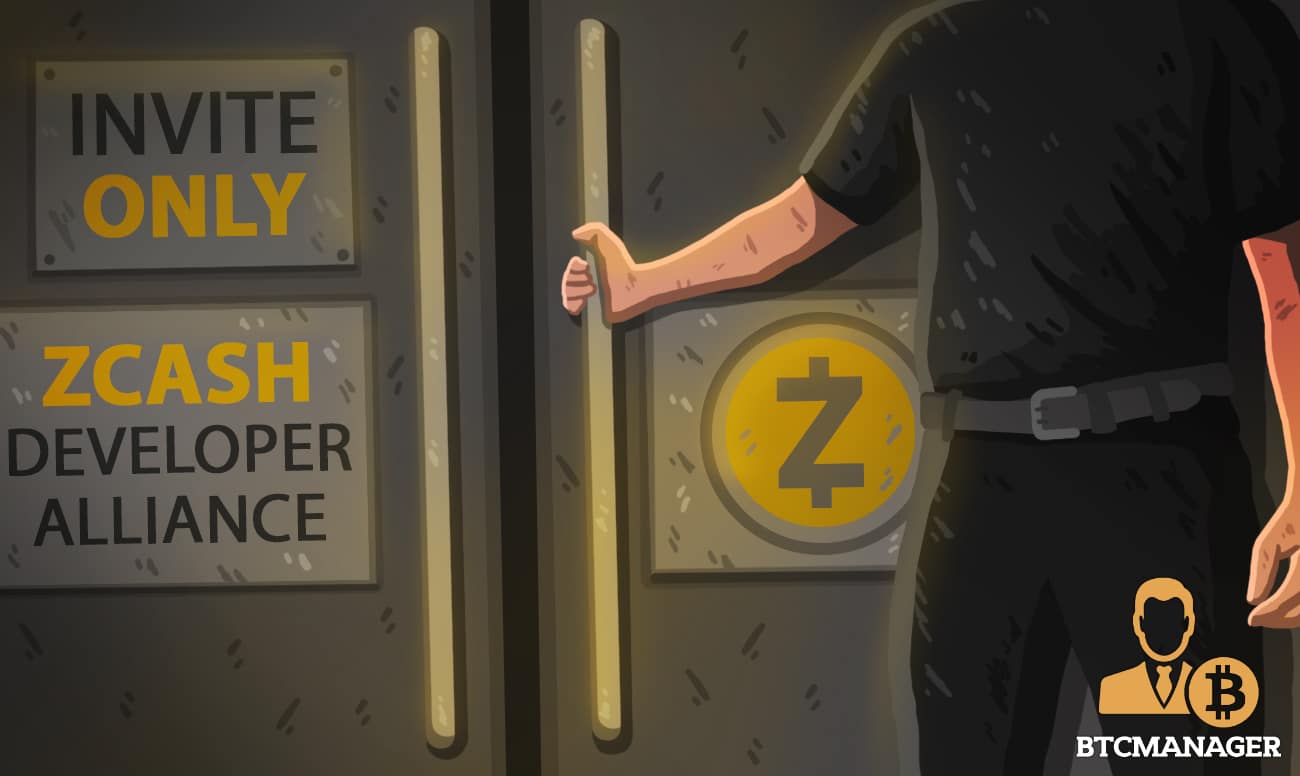 The Zcash Foundation is giving leading blockchain developers the tools to its security protocol, aiming for collaborative work on the sub-cultures of cryptography and digital privacy. 
A "Valuable" Public Good
Announced on May 12 via a press release shared with Coindesk, the foundation has launched the Zcash Developers Alliance (ZDA), a body of cryptocurrency developers brought together to develop their respective frameworks on Zcash's zk-snark algorithm.
Initial members of the invite-only group include Lighting protocol startup Boltlabs, cross-chain firm Thesis, Ethereum venture lab ConsenSys, and two startups working on the Cosmos protocol. 
Developers stressed on Zcash's shield transaction technology and coin's larger privacy ecosystem, which has not witnessed critical or menial threats since launching in 2013. In theory, the need for increased transactional security on a public blockchain has risen since 2017's ICO boom. 
ConsenSys founder Joseph Lubin stated it's "about time" for a synergy between Ethereum and Zcash. Presumably, smart contract-based applications used in transactions, gaming, audits, and smart contract development, to name a few, all have a place for a Zcash-esque security algorithm.
Speaking about the ZDA, Zcash founder Nathan "Zooko" Wilcox noted:
"It is humbling and inspiring that such a strong group of builders is leaning in to push that mission forward and help guide the future of Zcash." 
Others like Iquision founder Zaki Manian think the ecosystem helps individual projects and developers to interact with researchers from the ECC, adding Zcash's "anonymity" set is a "valuable" public good. 
The Fine Print
To understand, in simple words, the relevance of ZDA and how it helps transactional security, consider the user of a Layer-2 application, such as Cosmos, trying to connect with a blockchain interface to interact with the staking system. 
Normally, a user's behavior and related transactional data can be traced back to a real-world identity, including names and residential addresses. Such a lapse represents a breach in privacy protocol even as the blockchain itself was not compromised. 
However, with Zcash's shielded transactions, all information is held anonymous and no tracking takes place, creating a fully trustless, decentralized, and anonymous framework for cryptocurrency platforms. 
Zcash researcher Henry de Valence notes projects like Cosmos require a necessary privacy layer to ensure fungibility.  
Meanwhile, Lubin-owned Ethereum Foundation chalking up mechanisms to use Zcash-level privacy options for the upcoming ETH 2.0 "Serenity" update, which sees the network move to a Proof-of-Stake (PoS) consensus algorithm. No specifics exist at press time, but considering the technological advancements and institutional interest in Ethereum, enhancing privacy features are a logical progression.