EmpireDEX – Liquidity Generation Event is Live!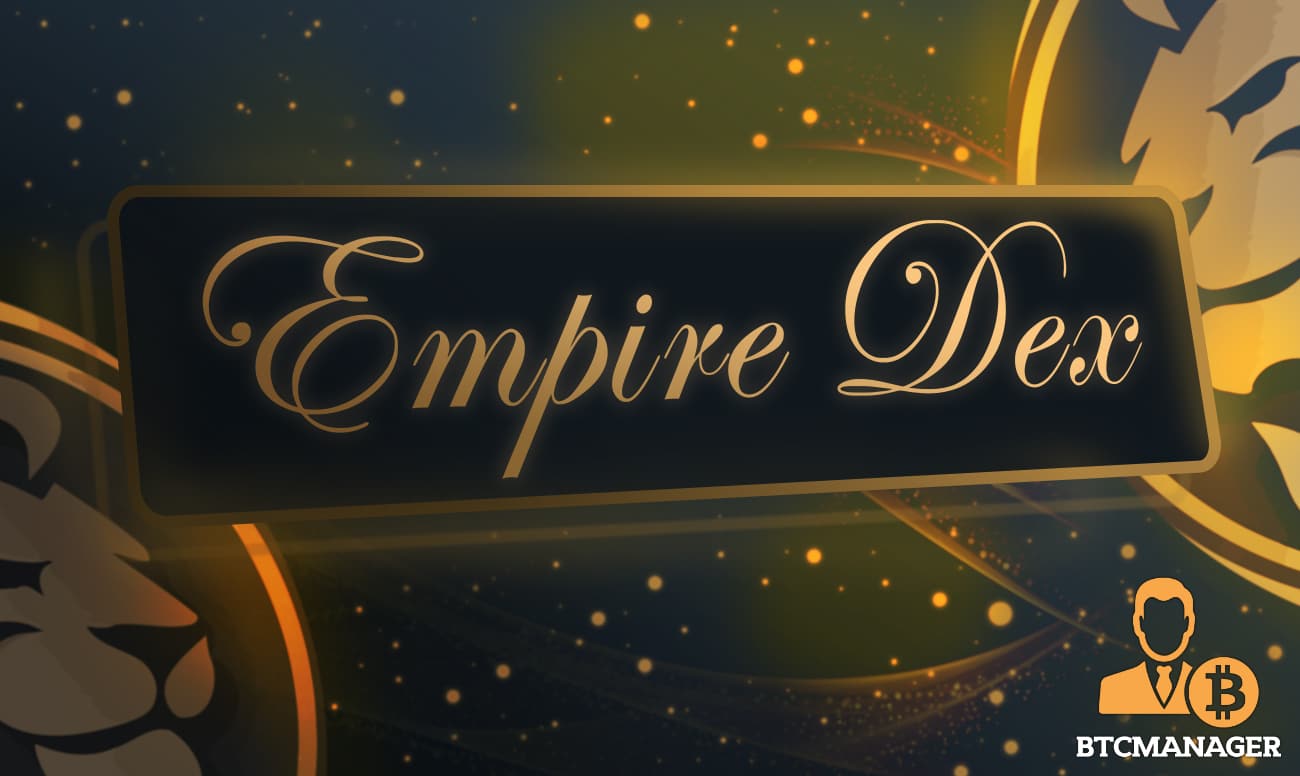 Decentralized exchanges are peer-to-peer (P2P) marketplaces that directly connect crypto buyers and sellers. These exchanges are non-custodial and transparent in nature. Users do not have to share their private keys during the exchange, making them safer than centralized exchanges.
EmpireDEX is a next-gen decentralized exchange that weaponizes liquidity for projects to utilize the liquidity in unique ways. EmpireDEX is unique from other DEXs as it allows token creators to use EmpireDEX's weaponized liquidity mechanic that can sweep one side of a crypto pair without affecting the other's price. 
EmpireDEX, being a decentralized exchange, allows users to exchange their BEP-20 / ERC-20 tokens and offer liquidity to the users in a trustless and non-custodial environment. It does not store and own private keys to user wallets to exchange tokens or provide liquidity.
EmpireDEX uses the concept of Liquidity Pairs that acts as automated market makers. These liquidity pairs can readily accept a token as long as the overall value remains the same. Anyone can become a liquidity provider for a pool by liquidating the equivalent value of the underlying token in exchange for Liquidity Tokens. 
Unique EmpireDEX
EmpireDEX operates differently from most of the DEXs and offers two unique services. 
– Time-Locked Initial Liquidity
Projects can Time-Lock their initial liquidity within the EmpireDEX using liquidity creation and listing level. It eliminates the need to use third-party applications for the same purpose. Projects can choose from four options according to the time they want to lock liquidity, No Locks, 3-Month Time-Lock, 6-Month Time-Lock, and a 12-Month Time lock.
– Sweepable Liquidity Pairs
Users, platforms, and projects can utilize Weaponized Liquidity and sweep a single side of the liquidity pair without affecting the other. This feature gives unparalleled control over their assets. This mechanic will help users buybacks, build an attractive chart for traders, marketing, rewards for pools, lending initiatives, expansion of teams, funding infrastructure, and more. 
Apart from these features, EmpireDEX is also launching a Liquidity Generation Event, which will allow projects and users to earn even greater rewards. 
Liquidity Generation Event
Liquidity Generation Event is a fair launch event designed to reward every participant equally. In this event, EmpireDEX will utilize a smart contract that accepts only BNB, and users can contribute to the launch contract using the tokens. 
After the completion of a 14 day deposit period, the BNB collected will be paired with 60% of the supply of EMPIRE tokens to create the first EmpireDEX pool. 
Smart Contract- 0x5badF82387F84BF99cCA1f0264a7070c870E22Fe
The EMPIRE/BNB LP token pair is permanently wrapped and is not redeemable for the underlying assets. EmpireDEX incentivizes liquidity using these mechanisms.
Staking Empire/BNB LP will earn users the highest yield rewards in EMPIRE tokens.
Staking Empire/BNB LP will earn users the highest yield rewards in BNB tokens.
The liquidity providers will have exclusive access to earn and claim a share of the BUSD generated in the BUSD Vault. 
Note- There is an admin fee of 10% for LGE duration on all funds. 
For more information about the event visit lge.empiredex.org and to experience EmpireDEX, visit bsc.EmpireDEX.org.