ETH-USD Eyeing a Breach of the $13.00 Handle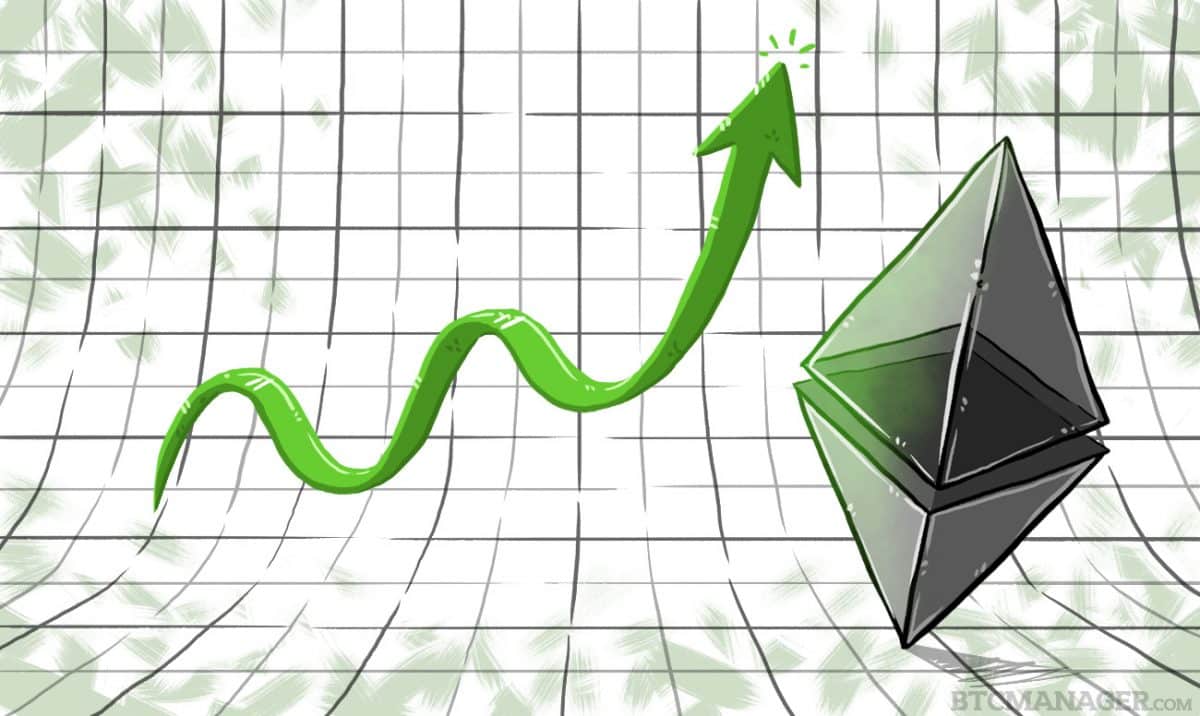 ETH-USD failed to establish a fresh all-time high falling short at $14.85. Following this upward extension, the market drifted lower, posting a recent low at $10.29. Since Saturday, the downward trend in ETH-USD has reversed and the market has pushed the price up 4.39 percent today alone on the Kraken exchange, with the price currently trading at $12.5999.
The chart below shows the long-term outlook with the 4-hour price action and shows that the $13 handle is critical going forward since the Ichimoku cloud is currently offering resistance around this area. Therefore, we should look to enter long position in ETH-USD is the market manages to sustain itself above the Ichimoku cloud. Alternatively, the market could fail to break above the cloud and drift back down below $13 and stay below the Ichimoku cloud.
However, the chart below indicates bullish momentum will likely dominate; this is signaled by the fact that the conversion (blue) line is trending higher above the base (dark-red) line. The conversion line should offer support going forward, and the first indication that the market might establish a downward trend is when the market closes below the conversion line at the end of any given 4-hour trading session. Moreover, bullish momentum is also confirmed by fractal analysis; the market has now broken above the most recent fractal sell level at $12.39997 and suggests that the market will go on to target fractal resistances at $12.90 and $14.38.
To validate a bearish outlook, the market would need to dip below the most recent fractal resistance, which is now turned into a support level at $12.39997. Further bearish confirmation will be given if the fractal support at $11.70 is broken; this would open up a test of the psychological support at $10.00 over the long-term.
The short-term outlook is illustrated below, with the hourly price action on the Kraken exchange. At the 1-hour timeframe, the market is already above the Ichimoku cloud, suggesting buyers are in control at this timeframe. Moreover, the most recent fractal resistance has been broken and the market will now look to extend higher above $12.90, the next fractal resistance. However, if the market fails to sustain itself above $12.90 then we could see a return to the support area provided by the Ichimoku cloud, which lies around $12.00-$11.50.
The conversion line currently offers support at $12.355 and an hourly close below the conversion line will indicate bearish momentum. Long positions should be held as long as the market continues to close higher than the conversion line every hour. The Ichimoku cloud is continuing to trend upward, and if this is sustained then the bullish outlook will remain intact and we should see a breach of the $13.00 psychological handle.