ETH-USD Surges on Bitfinex Hack; Eyeing $11.65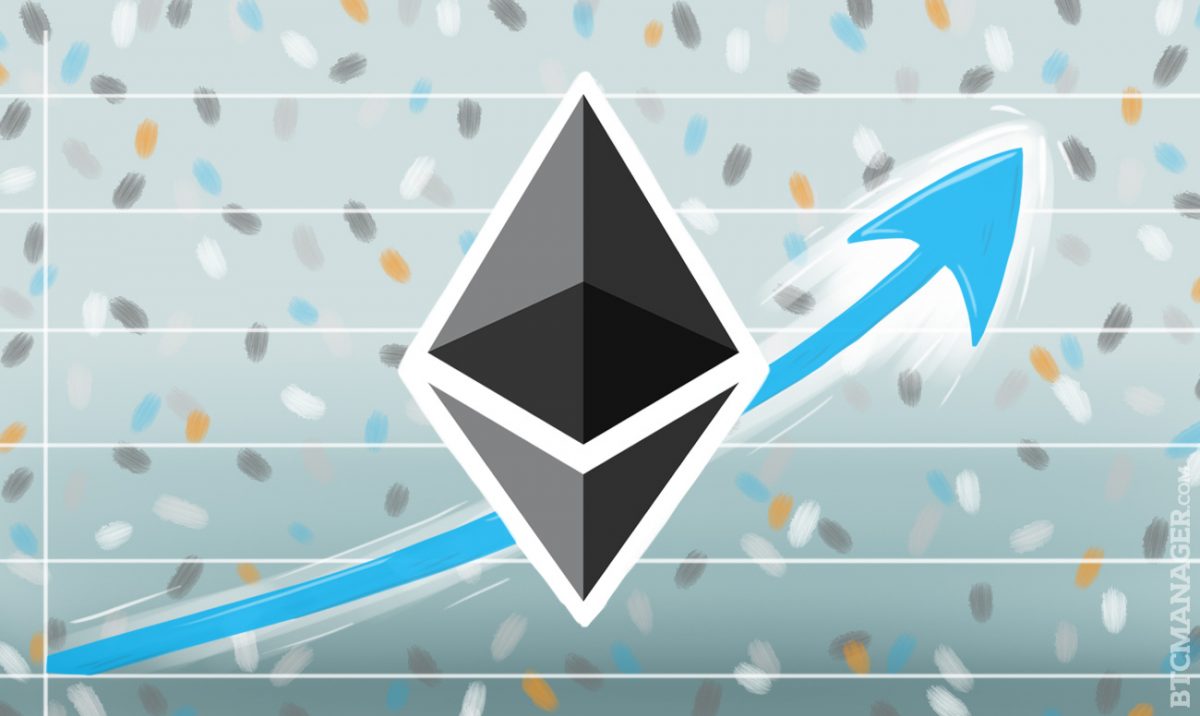 The biggest beneficiary of the Bitfinex hack in crypto-markets today has been ether, bouncing from the $7 psychological support level to $9.70 at present on the Kraken exchange. Against bitcoin, ether has gained more than 10 percent so far today. Has the hack on Bitfinex made the market re-evaluate the value of ether? The recent hard-fork was enacted to reverse a hack on the DAO and prevent the loss of ether holder's funds. In contrast, the breach at Bitfinex could have been prevented by the 'cold storage' of client's bitcoin. Could the market be pricing in the relatively lower perceived risk of holding and trading ether?
The chart below shows the short-term outlook for ETH-USD. A switch to bullish momentum has been confirmed as the conversion (blue) line is now trending above the base (red) line. The conversion line should offer support going forward currently at $9.3551. The chart illustrates a weak resistance zone around $10.63-$10.78 as suggested by the relatively thin Ichimoku cloud.
Bullish momentum is also confirmed by the Awesome Oscillator which is trending higher and looking to move above zero, which will give further bullish confirmation. Furthermore, the market is breaking above the most recent sell fractal at $9.55. Therefore we should see the market tend towards fractal resistance at $11.65. A bearish outlook will only be validated with a move below fractal support at $9.01.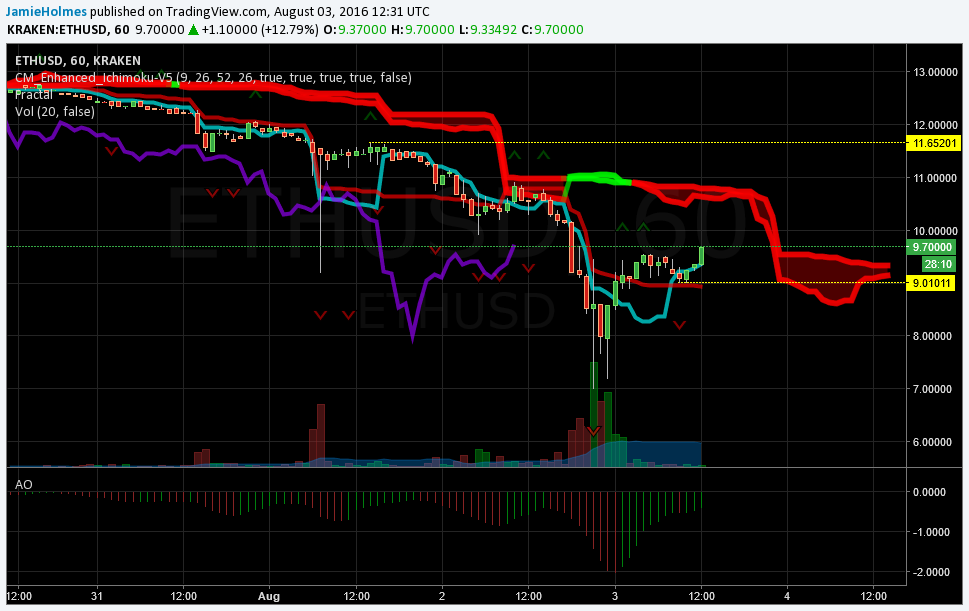 The medium-term outlook is displayed below and shows that ETH-USD is currently testing the resistance provided by the base line at $9.8767. A 4-hour session close above the base line will signal a switch to bullish momentum and should see ETH-USD attempt to test the resistance zone provided by the Ichimoku cloud. This zone lies around the $12.60-$13.30 region. Sellers should look to wait for a close below the conversion line which offers support at $8.9577 at the time of writing.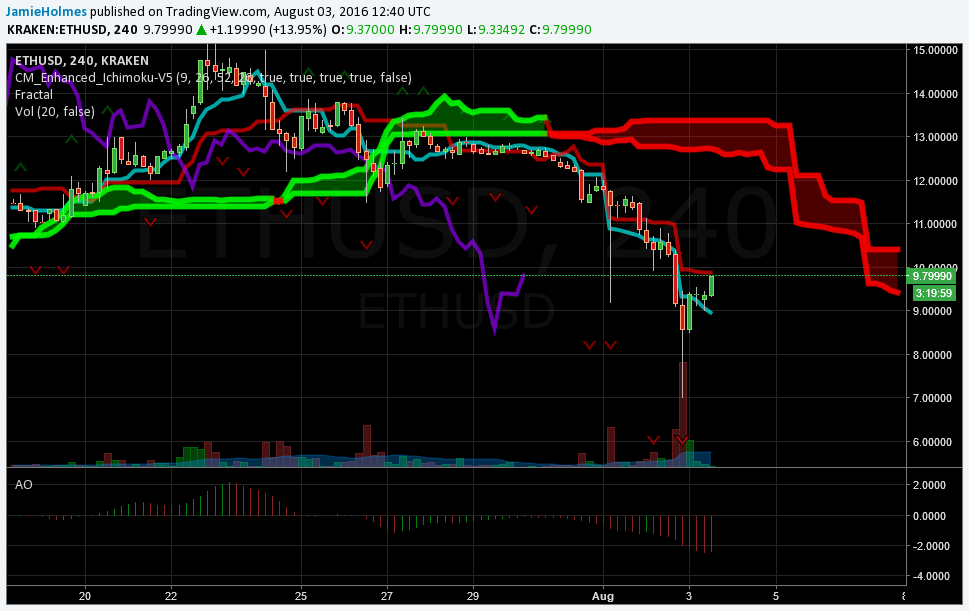 Ethereum Classic has halted its surge against ether and further downside in the ETC-ETH pair on the Poloniex exchange looks likely. The chart below shows the 4-hour price action for ETC-ETH and shows that the market is below important support provided by the base line at 0.2911 suggesting bearish momentum will dominate. A fractal buy level lies at 0.25169 providing support but a break below this level will see the market tend towards support at 0.168.
A daily close below 0.2505 for ETC-ETH will see downward pressure remain dominant over the longer term. Buyers failed to sustain the market price above 0.4000 with sellers managing to push yesterday's close lower, just above 0.3100.