Ethereum Studio ConsenSys Buys Asteroid Mining Company Planetary Resources
Ethereum-focused venture studio ConsenSys has acquired asteroid mining company Planetary Resources through an asset-purchase transaction, the company announced in a press release on October 31, 2018.
ConsenSys Acquires Planetary Resources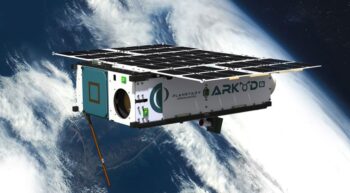 Arkyd-6, a cubesat launched in January 2017, testing out some key technologies Planetary Resources plans to use on future asteroid prospecting missions
(Source: Space News)
In connection with the acquisition, Planetary Resources' President & CEO Chris Lewicki and General Counsel Brian Israel have joined ConsenSys.
Chris Lewicki, former flight Director of the Spirit & Opportunity Mars rovers and Phoenix Mars Lander, said that the acquisition is part of the company's decade-long growth path. "I am proud of our team's extraordinary accomplishments, grateful to our visionary supporters, and delighted to join ConsenSys in building atop our work to expand humanity's economic sphere of influence into the Solar System," he said in the company's release.
ConsenSys acquired the asteroid mining company to bring "deep space capabilities" into its ecosystem, a spokesperson for the company said. Joe Lubin, the co-founder of Ethereum and founder of ConsenSys, said that he admired Planetary Resources for its world-class talent, its record of innovation, and for inspiring people across the planet in support of its "bold vision for the future."
Impressive Team and Investors
Apart from the technological innovation that has come out of the company in the past decade, one of the reasons behind ConsenSys' acquisition could be the impressive team that stands behind Planetary Resources.
Brian Israel, the General Counsel at Planetary Resources, has served in the U.S. State Department's Office of the Legal Adviser and was responsible for the international legal dimensions of outer space, ocean, and international environmental governance matters.
Founded in 2009, Planetary Resources first announced its asteroid mining plans in 2012 after three years in stealth mode. The company's original vision that called for prospecting near-Earth asteroids for water ice attracted many high-profile investors, including Google co-founder Larry Page and chairman Eric Schmidt, Richard Branson, and even the government of Luxembourg's space resources.lu initiative.
And while Lubin didn't disclose how specifically Planetary Resources fit into his company, Lewicki and Israel offered few details about Planetary Resources' future in the company's statement. According to Space News, Israel suggested that the company could leverage ConsenSys' technology for space commerce.
In a comment attached to the statement on the Planetary Resources' website, one person asked if the ConsenSys acquisition would allow for alternative "tokenized" investment into Planetary Resources using Ethereum. "That's a possibility that could be enabled by the new venture," Lewicki responded.
This statement comes as no surprise regarding the latest predictions coming from Goldman Sachs, who sees space mining as the next frontier in fortune building. Back in April 2017, BGR reported on the investment banking company saying that the world's first trillionaire is going to make their fortune in space.