Fashion photographer, Chen Man, chooses Grimes as her muse as she releases NFT collection on LiveArt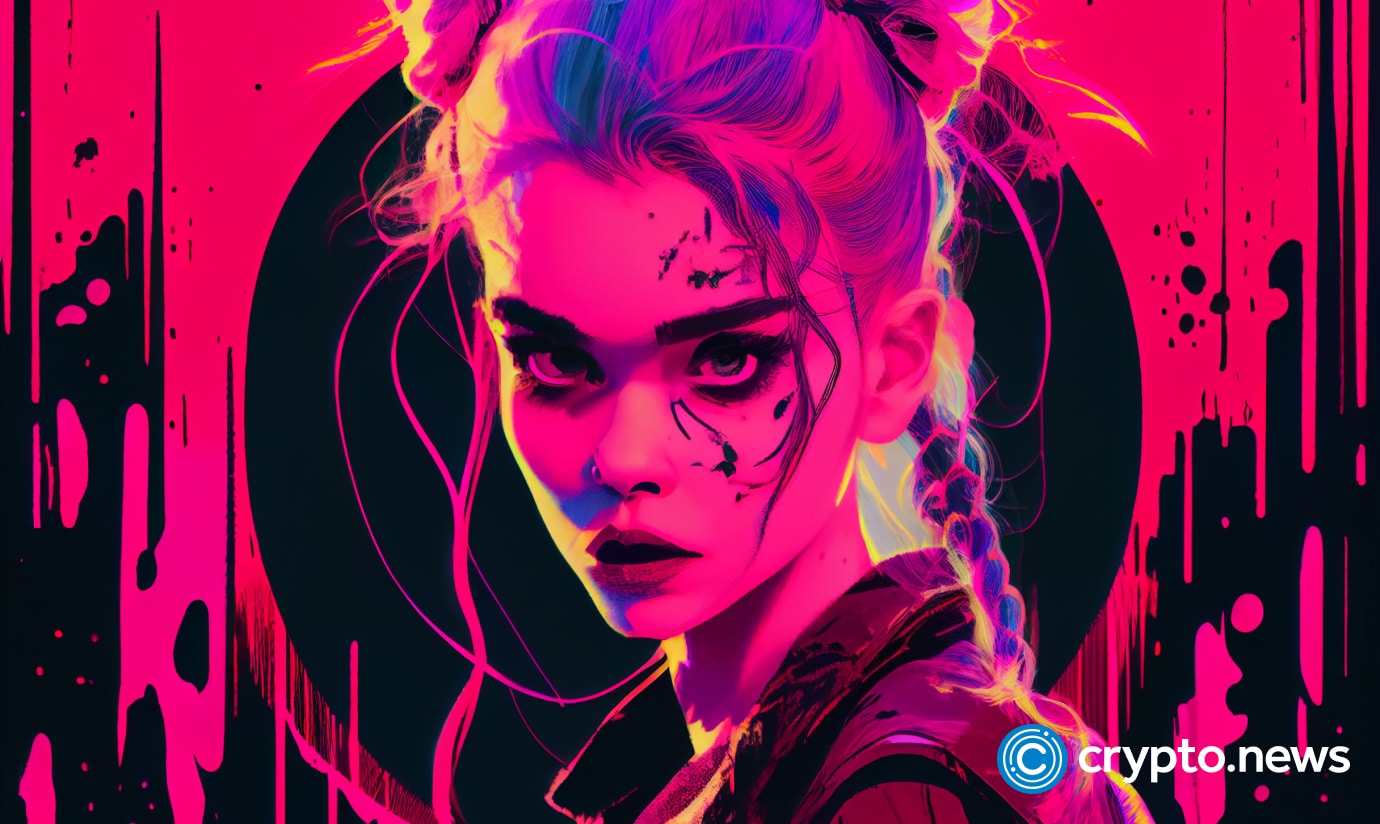 New York, NY, May 22, 2023, Chainwire
Fashion photographer Chen Man features Grimes in a non-fungible token (NFT) collection, "Silent Noise: Episode 01," on May 24 at 3 pm UTC on LiveArt, the global web3 platform for art and culture founded by Sotheby's and Christie's art market veterans and backed by Binance Labs and Animoca Brands. 
The collection is offered at https://chenman.liveart.xyz.
Chen Man, a contemporary photographer and visual artist described by the New York Times as "The Chinese Annie Leibovitz," has created a unique visual language that revolutionized fashion photography in China. 
Over the years, Chen Man has continuously collaborated with world-leading magazines, including Vogue, Elle, Harper's Bazaar, i-D, Muse, and more.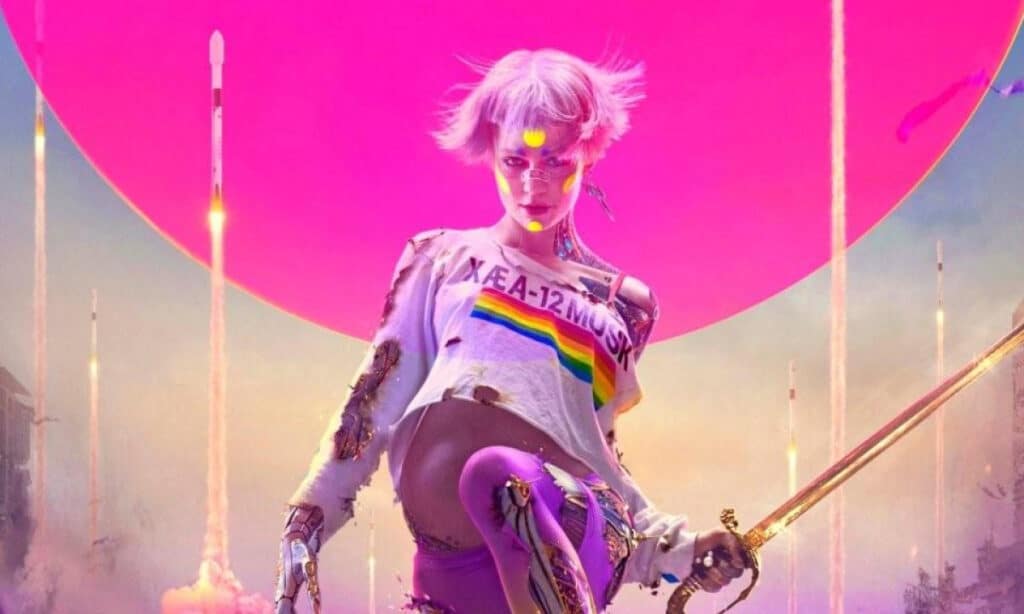 Chen Man's works have entered permanent collections at Victoria & Albert (V&A) Museum in London and Asian Art Museum in San Francisco. His work has been collected by high-profile collectors, with prints selling for up to $25,000.
In April 2011, Chen Man had a solo exhibition at Beijing Today Art Museum, followed by another at the Museum of Contemporary Art Shanghai.
His muses include Rihanna, Miranda Kerr, David Beckham, and Grimes. Louis Vuitton, Gucci, Dior, and major fashion houses have partnered with Chen Man.
The photographer has transcended the fashion world to become an influential contemporary artist. She infuses the legacy of fashion photography with our contemporary digital reality, creating sublime images that transform our perceptions of beauty, fashion, and identity.
LiveArt is introducing Chen Man to the global web3 audiences with the multi-chapter "Silent Noise" NFT series of collectible artworks with an underlying theme of humanity's and artificial intelligence's (AI) future.
Details can be found on LiveArt, accessible at https://chenman.liveart.xyz.
For her Genesis digital collection, to be released on May 24 on LiveArt, Chen Man has opted for a shoot with Grimes entitled "The Last AI Robot On Earth."
This shot was taken the day before Grimes gave birth to X AE A-Xii.
Grimes and Chen Man are passionate about studying AI, its origins, and its possibilities. This shared passion fuels the underlying theme of Chen Man's Genesis web3 project, a multi-chapter experiential deep dive into the imagination of one of the 21st century's most influential artists. 
Chen Man said:
"This NFT collection has allowed me to have more experimentation with photography. I am much freer to impose my artistic vision into the genre and push photography's limits without any constraints. Photography is a fantasy. It allows one to dream. It allows artists to create new worlds. And in creating new worlds, we transform how we think about ourselves."
Vincent Harrison of iv gallery said:
"Just as Beeple carved a path in the web3 art world for digital illustrators, Chen Man is doing the same for photographers that wish to build a collector base for digital works in web3."
Chen Man's mission is to create an interactive, safe, inclusive, and engaging experience for her audience as they embark on this journey of discovery and adventure with her. Each "Silent Noise" drop will coincide with multiple chances to gain ART token rewards, unique 1/1 works, and even attend a photoshoot with Chen Man.
LiveArt will be offering additional rewards to its X Card holders.
As AI develops rapidly, human memory is at risk of being manipulated, tampered with, distorted, and erased. A few collectors will have the chance to be immortalized in the second chapter of this epic journey, "The Memory Brick". "The Memory Brick" will combine physical/digital art and social commentary as a museum exhibit based on recording and storing the last biological memories.
Boris Pevzner, CEO of LiveArt, said:
"This is one of the most innovative, complete, and well-thought-out projects we've seen – plus it has rockets, AI, and the Musks, who are tech royalty. The buzz is off the charts; I think grabbing one will be pretty tough."
"Silent Noise: Episode 01″ will be offered as a limited edition of 500 NFTs. Each NFT will be selling for $100. The goal is to create an affordable, attractive entry-level into the Chen Man Universe.
It will be available exclusively on LiveArt, accessible at https://chenman.liveart.xyz.
About LiveArt
Founded by Sotheby's and Christie's art market veterans and backed by Binance Labs and Animoca Brands, LiveArt is the global web3 platform for art and culture. 
LiveArt blends AI and blockchain with intimate art market knowledge to bring exclusive web3 collecting experiences to a global audience.
LiveArt's ART utility token powers the LiveArt Protocol that drives value for the LiveArt ecosystem through membership and loyalty programs for the communities of LiveArt and its partners.
Official Website | Twitter | Medium | Instagram | Link3
Contact
CEO
Boris Pevzner
LiveArt
Disclosure: This content is provided by a third party. crypto.news does not endorse any product mentioned on this page. Users must do their own research before taking any actions related to the company.