First NFT-backed Loan Service to be Provided by Delio in Korea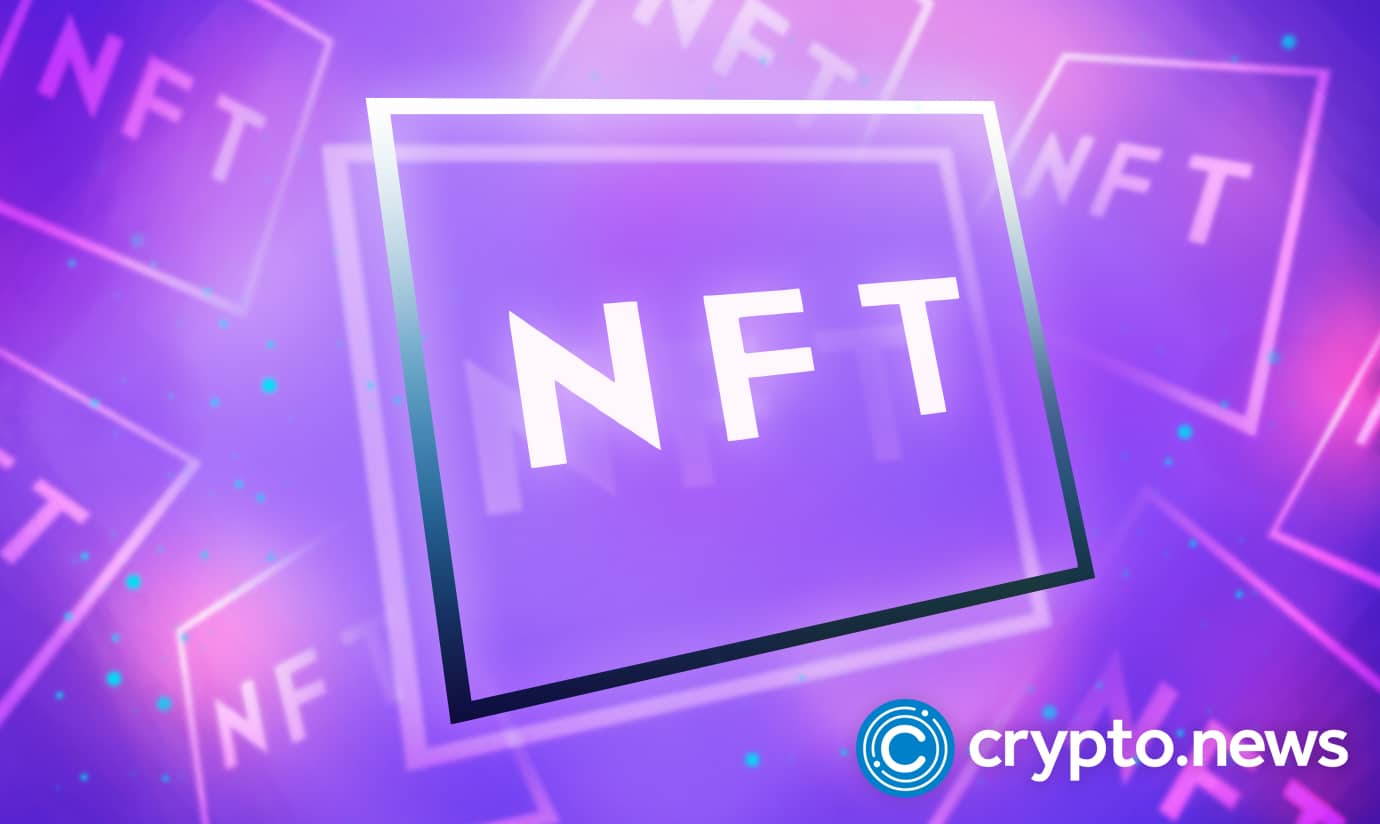 What is NFT?
NFT – non-fungible token – is a virtual token that uses blockchain technology to digitize assets by storing digital file addresses such as pictures and images in smart contracts and proves the owner of digital assets. Unlike existing files, NFTs are much safer because they have a uniqueness that cannot be copied, and because they are clearly distinguishable, they have the advantage of being able to transact between individuals through internet transmission, so they are in the spotlight as a new investment asset.
NFT Market Trend
As NFTs are growing at a rapid pace, the related market is also growing. Global NFT transaction volume grew 200 times in a year. Numerous projects compete to enter the market. Currently, the Korean NFT market is mainly composed of exchanges and provides a variety of services.
According to Nonfungible.com, an NFT analysis company, the amount of NFT transactions last year increased more than 200 times from the previous year to $17.6 billion. As public interest in NFTs rises, not only virtual asset exchanges but also global conglomerates are competing in NFT business.
Virtual Asset Market in South Korea
Domestic virtual asset exchanges are rapidly preparing for NFT business. In November last year, Dunamu (JYP Entertainment) established a joint venture with Hive, an entertainment company, to conduct NFT business. Coinone is also preparing for a spot-based NFT business. Korbit, which launched the first NFT marketplace among domestic virtual asset exchanges in May last year, announced that it would update the exchange to version 2.0 in the second quarter of this year.
Not only the virtual asset enthusiasts, but also large companies are entering the NFT business. Samsung Electronics and LG Electronics are preparing TV products that can display NFT art, and Hyundai Motor Co., Ltd. collaborated with the popular NFT character 'Meta Kongz' to issue the world's first NFT in the automobile industry on April 18. Amazon, a global e-commerce company, also recently hinted at the possibility of entering the NFT market by making NFT transactions possible on the Amazon platform.
With the inauguration of the new government in May, the Korean NFT market is expected to become more active. In January of this year, President-elect Yoon Seok-yeol announced his pledge to nurture the digital asset market through NFT vitalization and promised to foster the NFT industry by enacting the 'Framework Act on Digital Assets'. In addition, the Presidential Transition Committee is also considering the issuance of postage stamps commemorating the inauguration of President-elect Yoon in the NFT method and the establishment of the Digital Industry Promotion Agency (tentative name).
Nevertheless, compared to global financial companies and domestic big tech companies, domestic financial companies' entry into the NFT business is progressing rather slowly. In the US, commercial banks US Bank and New York Mellon Bank have included NFTs in their virtual asset custody services, and investment bank Goldman Sachs is promoting the launch of financial products linked with NFT companies.
In Korea, big tech companies such as Naver and Kakao are strengthening their own NFT ecosystem by issuing their own IPs such as webtoons and web novels as NFTs. In the case of Naver, its affiliate Line launched the NFT marketplace 'Line NFT' in Japan on April 13.
Delio Goes Global with its NFT Project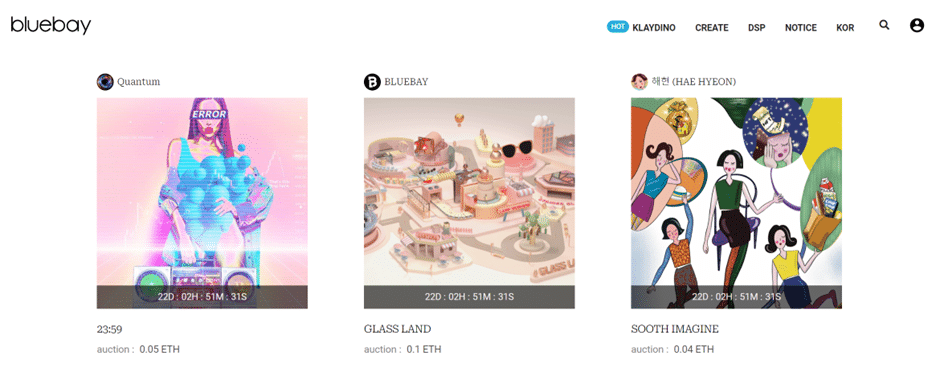 Overseas business models such as NFT custody, NFT-backed loan 'NFTfi', and asset management NFT banks are rapidly emerging. There was also a case of borrowing about $10 million, becoming one of the major attentions. In addition to NFTfi, in December of last year, virtual asset-backed loan company Nexo launched an NFT-secured loan platform "NFT Landing Desk," and US virtual asset exchange Kraken also announced that it was preparing an NFT-secured loan product.
Among domestic virtual asset operators, Delio is a notable company related to NFT financial products. Delio, a leading digital asset finance company in Korea, officially launched the NFT marketplace 'Bluebay' on the April 11. Bluebay, a platform in which buyers and creators directly trade, allows creators to receive fair compensation, there is no transaction fees, and receives DSP rewards when issuing and transacting NFTs.
In addition to user benefits, Delio plans to build various NFT-based business models through Bluebay in the future. Delio plans to provide 'NFT rental service' and 'NFT mortgage loan service' to help users create additional revenue. Delio is expected to revitalize the NFT art market by increasing the participation of users and NFT artists through the process of strengthening the benefits of Bluebay participants.
Delio provides differentiated content by nurturing rising artists by continuously holding NFT events, supporting NFT creators in support programs, and promoting them to the public. While the existing NFT marketplace focused on established artists, Delio plans to develop its own programs centered on up-and-coming artists.
A Delio official says, "We are preparing a loan and rental service that lends virtual assets using NFT as collateral. It is expected that it will emerge as a new financial technology as another means of generating revenue, not simply owning NFTs. Currently, we are preparing an internal policy for calculating the value of NFTs, and we are developing products linked to Delio's digital asset deposit and lending services."
As a digital asset management company, Delio acquired virtual asset service provider (VASP) license in March and operates virtual asset deposit (savings) and loan (lending) services. Delio is growing rapidly with virtual asset lending and deposit performance increased by 500% and 650% respectively, compared to the previous year. It has announced that it will focus on targeting the decentralized finance (Defi) market such as the NFT marketplace 'Bluebay' along with centralized finance (Cefi) such as lending and depositing, which is the company's main business.
What is Bluebay?
Bluebay, an NFT marketplace for both creators and NFT fans, provides differentiated services through the exemption of transaction fees, DSP (governance token) rewards for NFT minting and transactions, NFT-backed loans, and NFT rental services. The platform was launched on April 11 and hosted its first event on the early registration between April 11 and April 17. The second event details can be checked through the official Telegram channel.
Official links:
Bluebay Website: https://bluebay.gallery
Bluebay Twitter: https://twitter.com/bluebayNFT
Bluebay Telegram Group: https://t.me/bluebaychat
Bluebay Telegram Channel: https://t.me/bluebaynews
Bluebay Instagram: https://www.instagram.com/bluebay_global/
Bluebay LinkedIn: https://www.linkedin.com/showcase/bluebaynft
About Delio
Delio is a certified crypto bank for digital asset management. Established in 2018, the company has acquired business licenses from Korean and US authorities. It has a Money Services Business (MSB) license from Financial Crimes Enforcement Network (FinCEN), Virtual Asset Service Provider (VASP) license from Korea Financial Intelligence Unit (KoFIU), and Information Security Management System (ISMS) license from Korea Internet and Security Agency (KISA). The company's services include crypto savings, crypto loans (lending), crypto-wallets, brokerage services, token swaps, and the NFT marketplace. Delio users' digital asset savings and lending amount grew by 500% and 650% respectively in the previous year. The service app is available for both iOS and Android devices.
Official links:
Delio Website: https://delio.global
Delio Facebook: https://www.facebook.com/delio.global
Delio Twitter: https://twitter.com/happydelio
Delio Instagram: https://www.instagram.com/delio_global
Delio LinkedIn: https://www.linkedin.com/company/happydelio
Delio Telegram Channel: https://t.me/delio_news_en
Delio Telegram Group: https://t.me/delio_en