France: Napoleon Bitcoin Fund Launches as First of it's Kind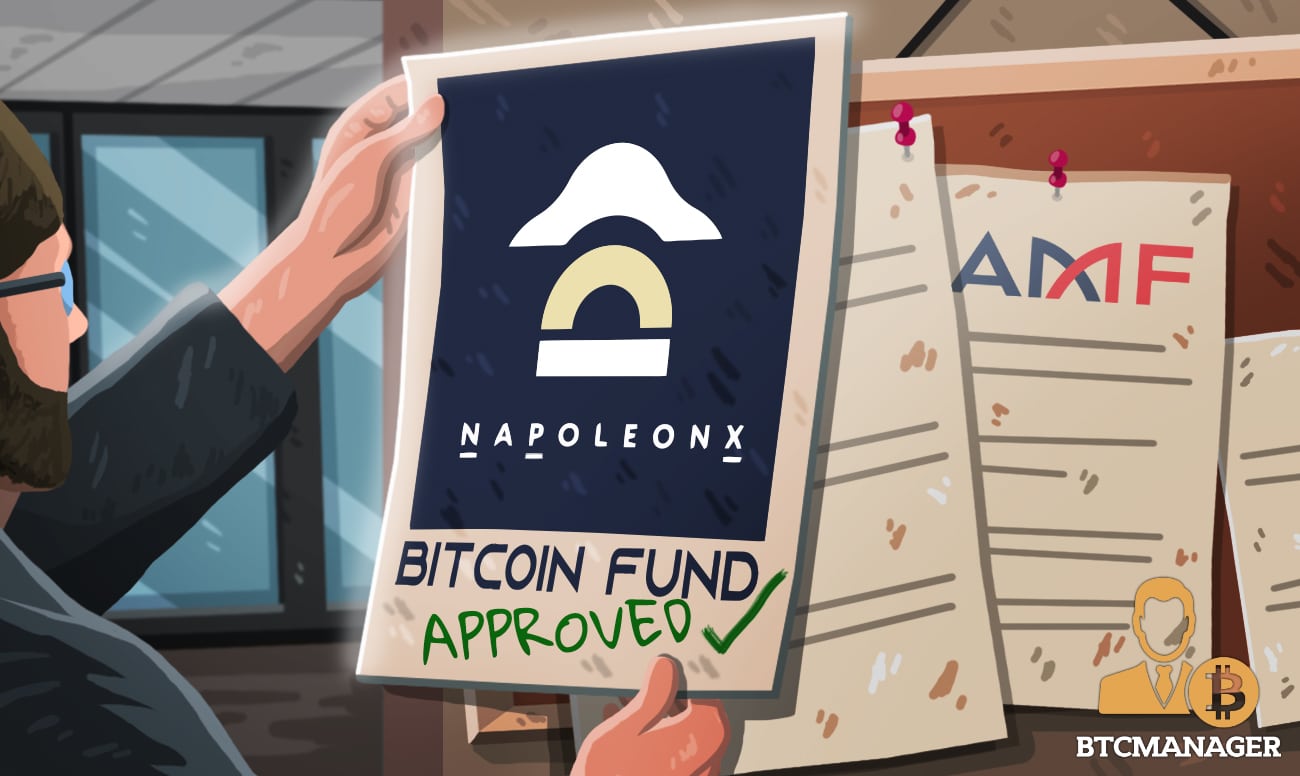 Napoleon Asset Management launched the first Bitcoin Fund in France regulated by Autorité des Marchés Financiers (AMF), an independent public body that is responsible for safeguarding investments in financial instruments. As reported by LesEchos on 11 December, the fund will be accessible only to institutional investors.
The First French Crypto Fund
The fund, launched by the French company Napoleon Asset Management, represents the first 100 percent cryptocurrency fund available in the country for institutional investors. According to the article, Napoleon Asset Management would have obtained the approval of the AMF before its competitors thus becoming the first French company to offer a regulated financial product based on cryptocurrencies.
The fund will be based on the performance of the futures contracts listed on the Chicago Mercantile Exchange (CME); consequently, no Bitcoin will be delivered at the expiry date but the underlying will be paid in cash, a solution preferred by institutional investors. The minimum ticket to participate in the fund is €100,000 euros.
A Favorable Regulation
Although the first French company to offer cryptocurrency-related products was Tobam at the end of 2017, Napoleon is the first to offer a regulated product.
France is trying to create an environment conducive to the development of the cryptocurrency and blockchain industry. In spring, thanks to the approval of the Loi Pacte, a bill to provide the means necessary for businesses to innovate, transform, grow and create jobs, France has introduced some changes that validate cryptocurrency investments.
For example, the law introduced the possibility of holding crypto assets also for professional investment funds. In this way, these funds dedicated to institutional investors can expose themselves to the cryptocurrency market without any limits, as Napoleon is doing.
Crypto Investment Products
The year 2019 was characterized by the continuous development of traditional financial products based on cryptocurrencies. Although institutional investors still remain cautious, the fact that these products are created is a sign that the market is evolving.
As reported by BTCManager, in addition to Napoleon also the well-known American company Bakkt has recently launched two new digital currency products – Bakkt Bitcoin Monthly Options, and Bakkt Bitcoin (USD) Cash Settled Futures. In Europe, however, it is the Swiss Amun AG that dominates the cryptocurrency financial products market.
In fact, the Switzerland-based technology firm listed on SIX Swiss Exchange has secured a license from the Swedish Financial Supervisory Authority (SFSA) to offer its bitcoin (BTC) and altcoins-powered exchange-traded products (ETPs) to investors in the European Union (EU).