Freedom Hub unites citizens and sovereign individuals from all over the world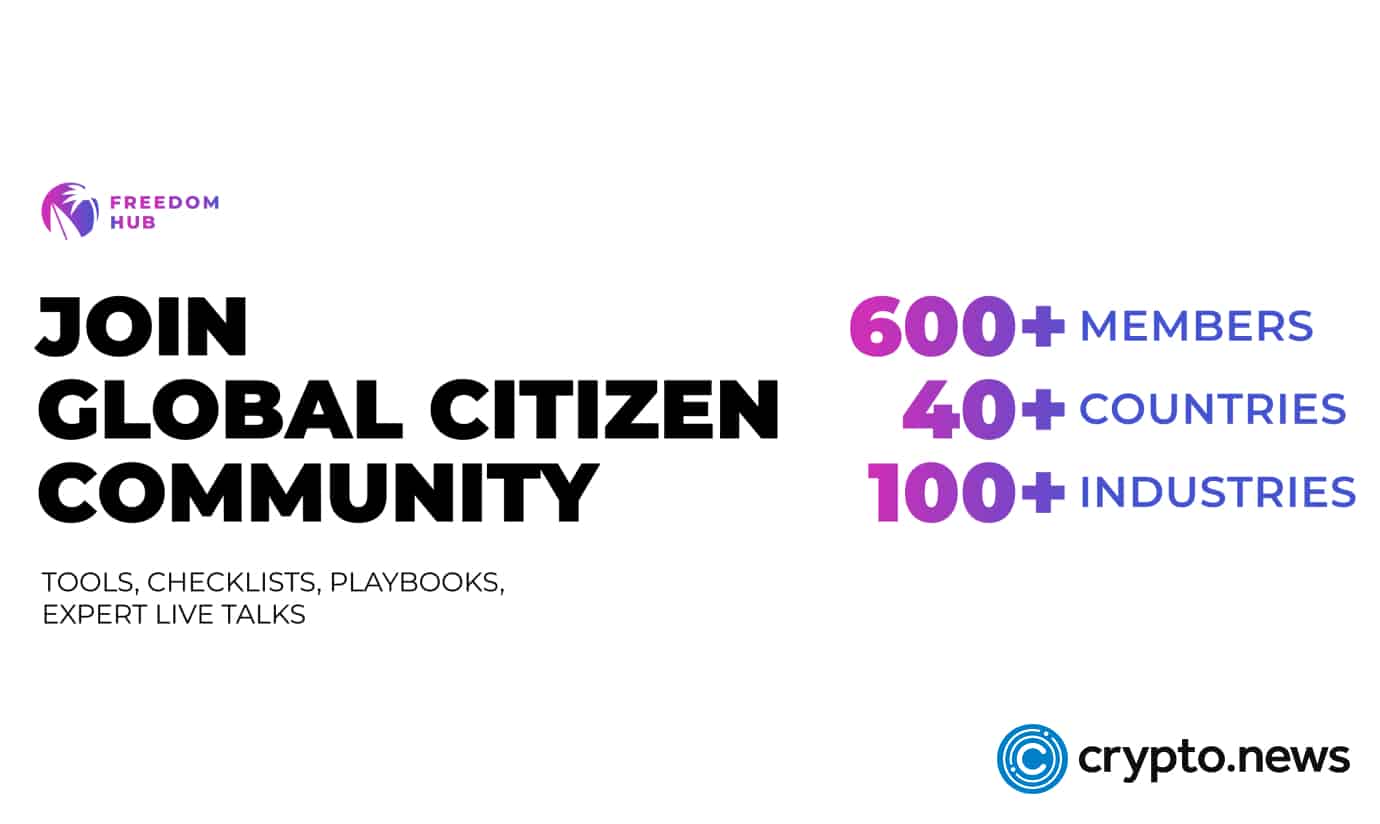 Freedom Hub is an online community for global citizens to find the best place to move or relocate, and connect with like-minded people. It provides all the necessary resources for that.
Freedom Hub connects users with over 600 members from more than 40 countries and in excess of 100 industries and all the necessary resources: playbooks, guides, recordings, and checklists – you choose what is relevant to you at the moment.
Freedom Hub community is designed to be an all-in-one place with actionable information, guides, and playbooks for those looking to build a freedom sovereign lifestyle, plant flags across the world, become an international citizen, provide their abilities, and become global.
We invite industry professionals to host Expert Live Talks about global citizenship, investments, borderless work, and designing safety nets.
Get free access to join Freedom Hub – the premier online community for global citizens and become a Founding Member.
Find more information on freedomhub.typedream.app
Disclosure: This content is provided by a third party. crypto.news does not endorse any product mentioned on this page. Users must do their own research before taking any actions related to the company.