Gaimin.io's passive gaming monetization platform to hold IEO on ProBit Exchange February 24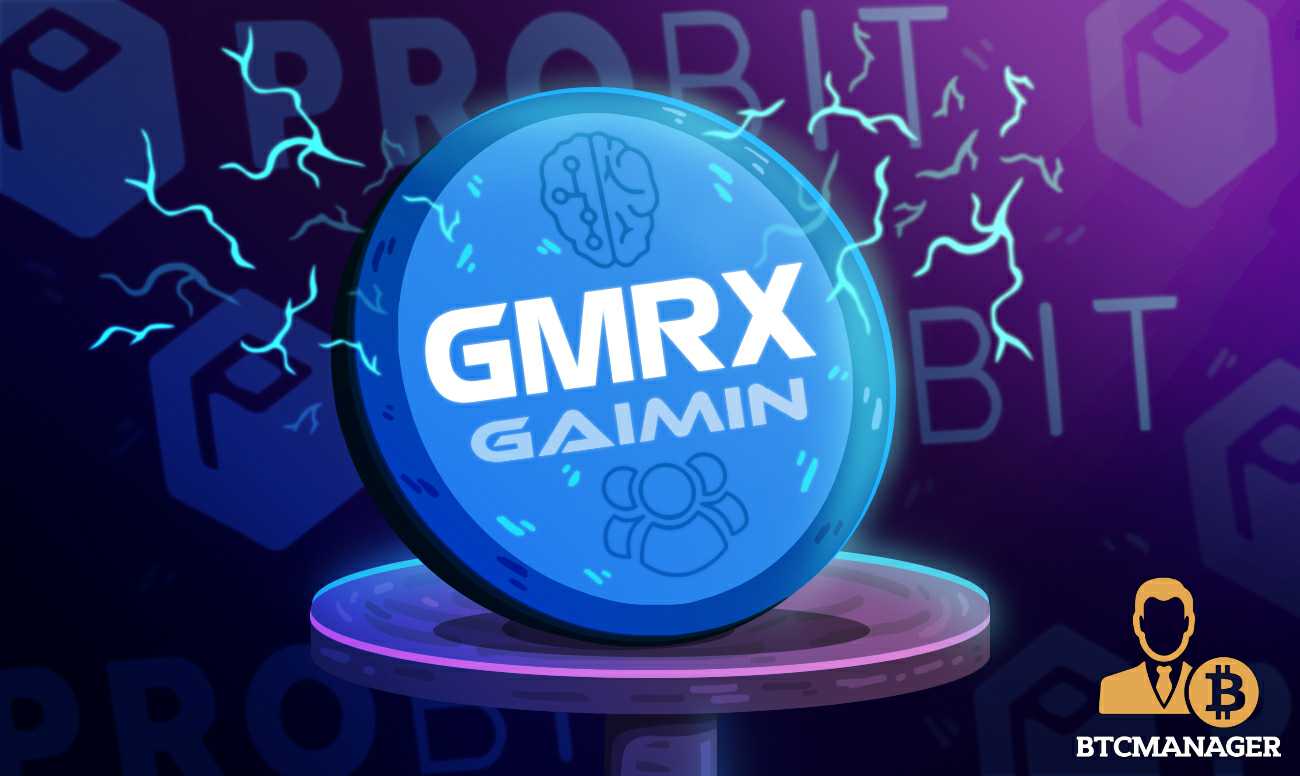 Blockchain-based gaming platform Gaimin.io will continue adding on to their stellar IEO performance through a fresh partnership with global top 20 and IEO stalwart ProBit Exchange. This will provide exposure to ProBit's key Korean investor base with an opportunity to pick up highly coveted GMRX tokens.
The IEO will launch February 24 and will provide an additional 20% in GMRX tokens for purchases with ProBit's native token PROB, which has proved to be a major catalyst for success in their previous campaigns. Prizes including an MSI GS65 Stealth Thin Gaming Laptop and 5 Samsung Galaxy Watch Active 2 will be given to the first 6 purchasers meeting the minimum purchase criteria.
Gaimin.io addresses the rising market demand of GPU resources through an innovative approach of funneling resources from a fully decentralized network that taps into the 1.3 billion gaming PC gaming demographic which represents $200B in key resources
By simply plugging in their GPU to Gamin.io's processor power supply network, gamers can continually earn GMRX rewards as their unused gaming resources are used for blockchain mining which will improve both speed and security of digital transactions. GMRX tokens efficiently kill two birds with one stone as they can be immediately redeemed for actual gaming purchases in gaimin.io's marketplace while also providing a versatile gaming payment option.
ProBit Exchange has proven its mettle in the IEO market and was selected by Gaimin as one of the predominant presences for token sales worldwide. In just one year, ProBit has spearheaded over 170 rounds of IEO for projects around the globe with multiple sellouts exceeding 6 figures.
User benefits including trade mining and stake mining have also played an integral role in developing their 300,000 monthly active user base with a global presence in critical Asian and European regions.
Hyunsu Do, CEO of ProBit Exchange commented: "ProBit welcomes Gaimin.io for the IEO. Gaimin is different. They have a mining module that is working to have a strong marketing presence online. They even have multiple strategic partnerships globally that could advance their business. To top things off, they have an active community supporting them. I would say, this is a project that is 'all ready'."
About Gaimin.io
The Gaimin.io project is a blockchain-powered gaming platform which connects the world's largest supply of distributed GPU processing power, which belongs to the 1.3 billion gaming PCs in the global gaming community, with the rapidly growing, worldwide demand for massive processing power, therefore allowing passive monetization of the gamer's GPU when not being used for gaming.
About ProBit Exchange
ProBit Exchange is a globally ranked top 20 exchange in real daily trading volume that has spearheaded over 170 rounds of IEO with multiple 6-figure sellout campaigns and features over 300 trading pairs across 4 primary markets.
With a 2.5 million global audience and exponentially growing presence throughout Asia and Europe, ProBit Exchange has provided its primary and secondary market expertise to projects through competitive, individually catered packages and unparalleled versatility.
Join our active programs and get a multitude of benefits!
1. Trading Fee Discount: Buy PROB, pay trading fees with PROB & get as low as 0.03% trading fee
2. Trade Mining: Stake 100,000 PROB and get back 100% of trading fees in PROB when trading BTC, ETH and XRP pairs
3. Stake Mining: Stake PROB and earn PROB at a rate of 4% per annum
4. Referral Program: Earn 10-30% of trading fees for referring friends to ProBit
ProBit Global: www.probit.com
ProBit Korea: www.probit.kr
ProBit Telegram: https://t.me/ProbitEnglish