Gate.io Has Reached Major Milestones in 2021, So What's Coming Next In 2022?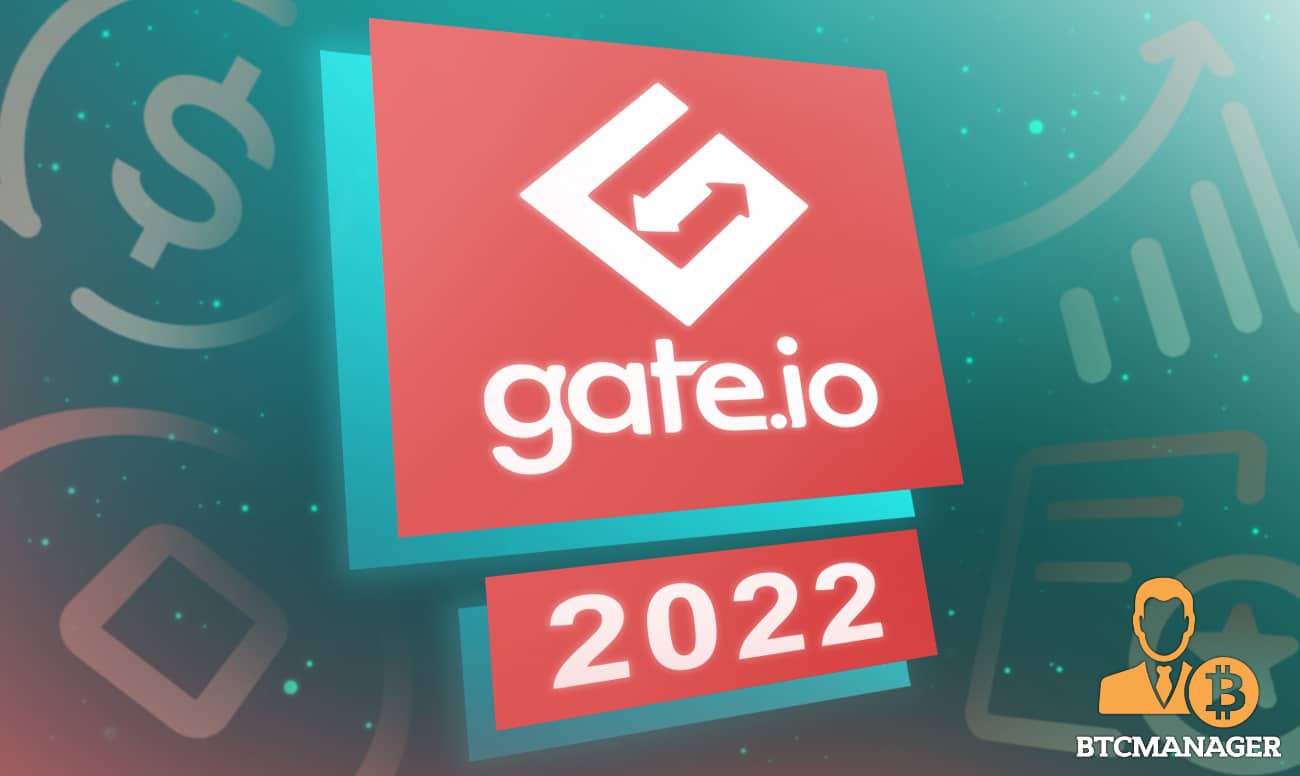 Gate.io, one of the world's leading cryptocurrency exchanges, has hit great strides since launching in 2013. More than anything, the company has reached several major milestones during 2021, so who are Gate.io and what does the company have planned for 2022?
Reaching 10 Million Users
Over the last year, Gate.io has seen an increase in registered users on the platform. The company recently launched a campaign in its run up to 10 million users, giving users the opportunity to win several prizes in addition to their share of 1 BTC. During the course of 2021, Gate.io's user base has increased over threefold as demand for cryptocurrencies reaches new highs.
Sixth Largest Crypto Futures Exchange 
Gate.io recently reached a major milestone when it became the sixth largest crypto futures exchange in the world. The company's futures exchange saw a rapid surge in 24-hour trading volume, reaching $7.1 billion. The futures exchange has moved from being the fifteenth largest, to sixth largest platform in just a couple of months.
1,200 Coin And Tokens Listed
Last week, Gate.io saw the number of coins and tokens listed on its spot exchange surpassing 1,200 as the platform has become the platform with the widest selection of tradable crypto assets in the world. The platform has added hundreds of new coins and tokens to its platform during 2021, having surpassed 1,000 coins and tokens listed just a month ago.
NFTs Magic Box
Another major development from Gate.io during 2021 was the launch of the NFT Magic Box marketplace. The platform has quickly become popular, attracting the likes of Bored Ape Yacht Club (BAYC), MetaverseX, iFans, and other well-known NFT collections. The company has also launched OpenPunks, one of the world's first community-driven NFT collections on the platform.
2022 And Beyond
Gate.io recently announced their upcoming Global Futures Trading Competition (GFTC), which will take place in early 2022. Early-bird registration opened last week, on December 15th, and the competition will officially kick off on January 7th, 2022. A total prize pool of $2 million is up for grabs and the company hopes more users will use its crypto futures exchange.
"Overall Gate.io has experienced a surge of interest during the course of 2021. We have launched several new services, such as the NFT Magic Box marketplace, as well as improving and expanding our existing services. Hard work pays off and Gate.io's growth this year proves yet again that the platform is one of the best out there," said Marie Tatibouet, Chief Marketing Officer at Gate.io.
Gate.io's growth throughout 2021 has proven that the company can compete in an ever growing market and remain competitive. Reaching 10 million will cement its status as a top tier cryptocurrency exchange, much like its trading volume, variety of listed coins and tokens and ever-expanding product portfolio has proven already.
About Gate.io
Gate.io is a leading digital currency exchange with over 9 million users in 190 countries across the globe. The exchange offers over 1,200 coins and tokens to trade using spot, margin, futures and contract trading in addition to decentralized finance products through HipoDeFi, services through Wallet.io, investments through Gate Labs and GateChain platform. The company also offers an integrated list of products, such as its Startup IEO platform, NFT Magic Box marketplace, crypto loans and more.