Gate.io Partners With Legend To Give Away 1.4 Billion SHIB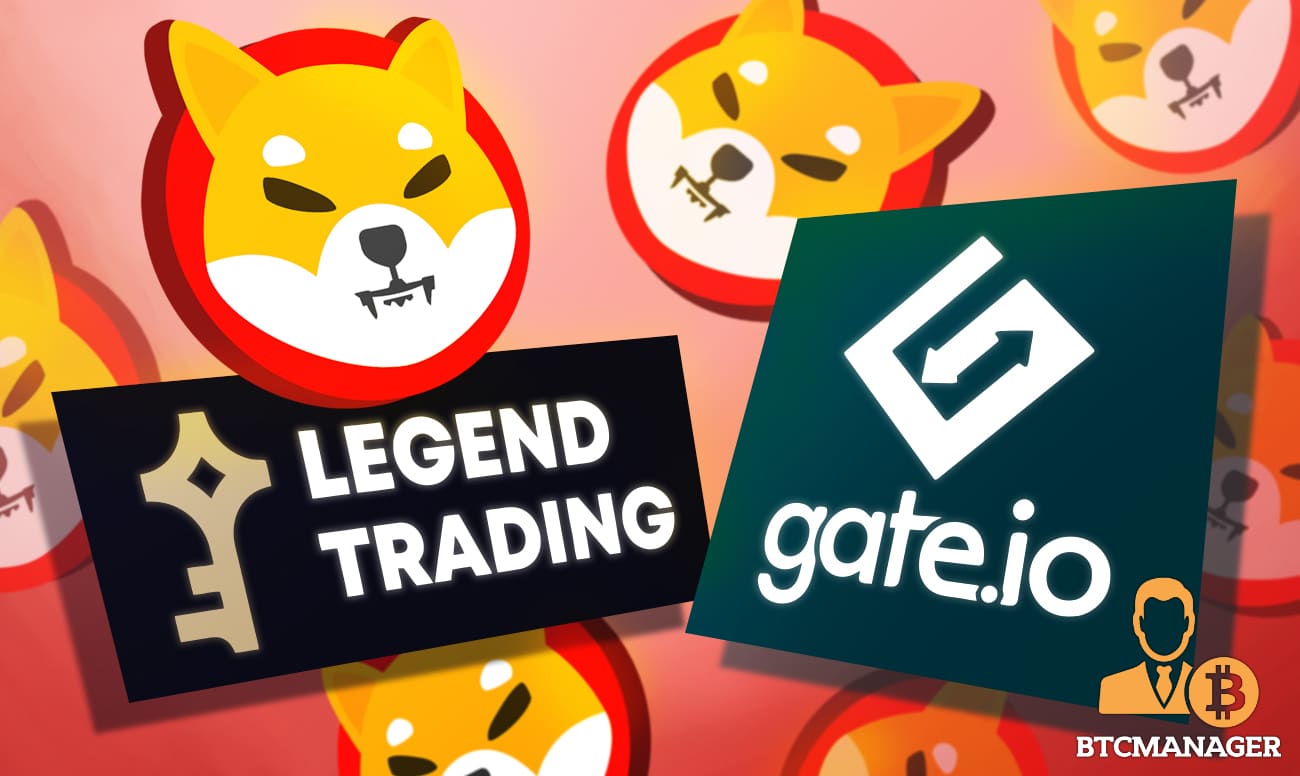 Gate.io, one of the world's leading cryptocurrency exchanges, has launched a new campaign in partnership with Legend, giving users who trade Shiba Inu (SHIB) the opportunity to win their share of 1.4 billion SHIB tokens.
In order to celebrate Shiba Inu becoming one of the best performing cryptocurrencies throughout 2021, Gate.io will be giving users who trade the currency between Dec 14 and Dec 26, 2021 the opportunity to win their share in prizes. The memecoin turned out to be one of the standout successes of the year as Dogecoin's success fueled a memecoin craze across the world.
What is Shiba Inu?
Shiba Inu (SHIB) is an ERC-20 token that began as an experiment in community governance and decentralization. Its rise to fame surprised many as its market capitalization grew to $18.8 billion. As of December 2021, it's 13th most valuable cryptocurrency in the world with its 24-hour trading volume exceeding $1 billion. Shiba Inu recently started attempts to change its status from a memecoin into a vibrant ecosystem centering on their own DEX, dubbed ShibaSwap.
Shiba Inu on Gate.io
Gate.io, as a leading platform when it comes to listing up and coming projects, listed Shiba Inu in April 2021, offering trading on its spot and futures markets in addition to leveraged tokens. On several occasions, SHIB saw the highest trading volume of all coins offered on the platform. SHIB trading volume on Gate.io currently stands at over $18 million, making the exchange the 3rd largest platform to trade SHIB on.
The promotional campaign will commence on December 14th and conclude on December 26th, 2021 with three different activities offering users the opportunity to win their share of 1.4 billions SHIB tokens. Users can participate either through the Twitter campaign or by buying SHIB using the Legend dashboard on Gate.io.
About Gate.io
Gate.io is a leading digital currency exchange with over 9 million users in 190 countries across the globe. The exchange offers over 1,200 coins and tokens to trade using spot, margin, futures and contract trading in addition to decentralized finance products through HipoDeFi, services through Wallet.io, investments through Gate Labs and GateChain platform. The company also offers an integrated list of products, such as its Startup IEO platform, NFT, crypto loans and more.