Grayscale Set to Launch Crypto Ad Campaign on CNBC, MSNBC, FOX, and FOX Business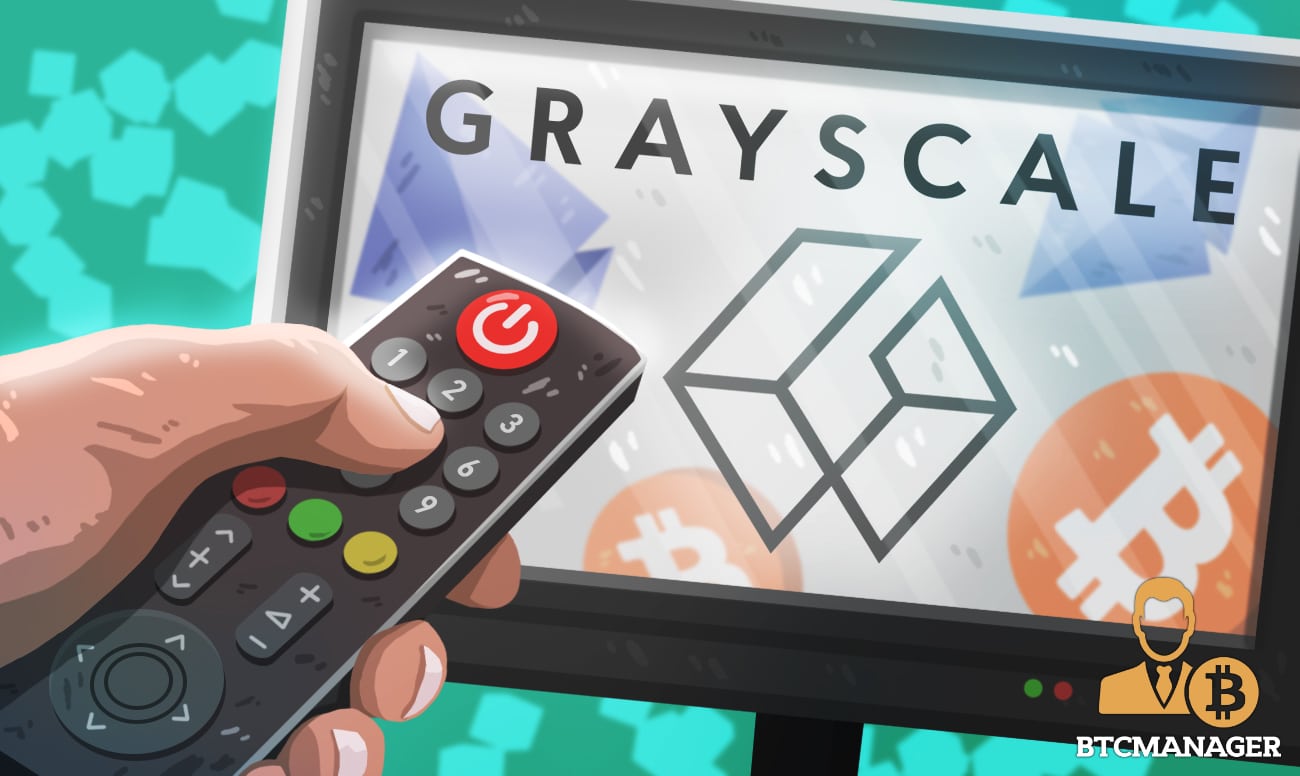 Grayscale Investment, the world's largest crypto asset fund manager is bringing bitcoin (BTC), ether (ETH) to people's television.
A Well-Timed Campaign?
In a recent tweet, Barry Silbert, the founder and CEO of Digital Currency Group, the parent firm of Grayscale Investment, Genesis Trading, and crypto publication Coindesk stated that Grayscale is set to kick-start a national ad campaign this week with a TV ad on popular business news channels such as CNBC, MSNBC, FOX, and FOX Business.
Are you ready? @Grayscale's national ad campaign kicks off next week with a TV ad on CNBC, MSNBC, FOX, and FOX Business. We're going to brrring crypto to the masses

Media: if you want a sneak peek, get in touch with @nitWitty

— Barry Silbert (@BarrySilbert) August 7, 2020
The ad campaign is widely being viewed as a catalyst that could fuel the mainstream demand for cryptocurrencies as the market continues its bullish momentum.
Notably, the ads will be aired on business and finance-centric TV channels such as CNBC, MSNBC, and FOX Business, among others, that have a total reach of more than 6.5 million people. Grayscale would want to capitalize on the exposure to such a mammoth audience by on-boarding both young and old individuals onto the bitcoin bandwagon.
As previously reported by BTCManager, a recent report by JPMorgan opined that while gold has for long been the de facto haven asset for the "Baby Boomer" generation, millennials seem to show affinity toward bitcoin.
Another survey report earlier this year released by Los Angeles-based iTrustCapital hinted that more investors are flocking toward digital assets and gold in the wake of the COVID-19 pandemic compared to traditional investment vehicles.
The aforementioned bullish findings, coupled with the US Federal Reserve's unending printing of the dollar are a testimony to the growing confidence digital assets such as bitcoin enjoy among people looking to park their wealth in safe assets.
On the contrary, however, skeptics continue to berate the world's premier cryptocurrency.
Earlier this year, goldbug and vocal bitcoin critic Peter Schiff bashed bitcoin saying the pioneer digital coin has no intrinsic value and current BTC holders will suffer huge losses.
Bitcoin was the best performing asset over the last decade.

Not sure if the data agrees with your analysis, Peter.

— Pomp 🌪 (@APompliano) January 23, 2020
Making Bitcoin Mainstream
Grayscale's upcoming bitcoin ad campaign will be the latest shot in the arm for the industry-wide endeavor that seeks to bring the mainstream populace a step closer to digital assets.
As previously reported by BTCManager, LibertyX, US's leading bitcoin ATM installer had launched the "Bitcoin on Every Block" campaign to enable the country's residents to seamlessly buy BTC with cash at 20,000 retail stores and pharmacy chains.