Grayscale Investments First to list Crypto-Backed Digital Large Cap Fund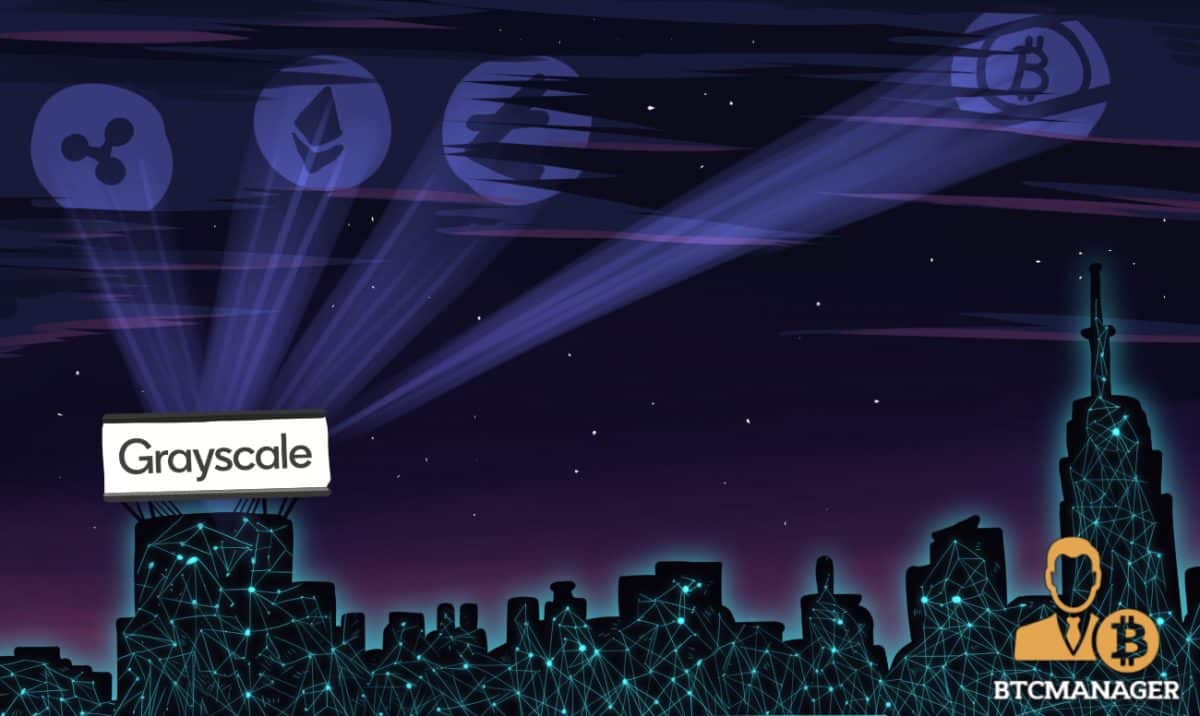 Grayscale Investments, a cryptoasset management firm with more than $2 billion in assets under management, has successfully secured approval from the Financial Industry Regulatory Authority (FINRA) for the public listing of its Digital Large Cap Fund (DLC) on over-the-counter (OTC) markets with ticker symbol: GDLCF, according to a press release on October 14, 2019.
Exposing Investors to Major Cryptos
As stated in its press release, DLC is the fourth publicly-quoted investment vehicle from the stables of Grayscale: Grayscale Bitcoin Trust (OTCQX:GBTC), Grayscale Ethereum Trust (OTCQX:ETHE), and Grayscale Ethereum Classic (OTCQX:ETCG).
According to the Grayscale team, FINRA has given it the go-ahead to introduce what it calls the first publicly-quoted security in the United States backed by a vast array of established digital currencies.
Specifically, the team has hinted that DLC allows investors to gain access to a basket of large-cap cryptocurrencies through a single investment vehicle, helping them to eliminate the challenges of buying and storing cryptos directly.
The DLC fund has reportedly seen a 74.8 percent return, year-to-date. As of September 30, 2019, the DLC basket comprises of 80.3 percent bitcoin (BTC), 9.9 percent ether (ETH), 5.8 percent  XRP, 2.2 percent bitcoin cash (BCH) and 1.8 percent litecoin (LTC).
DLC Targets 70 Percent of the Upper Crypto Market
The team says DLC has been available to accredited investors via private placements since February 2018 and under Rule 144 of the Securities Act, the shares created through DLC's private placement can enter the public market after the one-year holding period.
Grayscale has hinted that the GDLC will become DTC eligible shortly; until then, there will be no trading volume in the shares' public quotation. If all goes as planned, investors will be able to buy and sell freely tradable  DLC shares just like other unregistered securities through their investment accounts.
"Through a rules-based portfolio construction methodology, DLC targets coverage of the upper 70 percent of the cryptocurrency market. The composition of DLC is evaluated on a quarterly basis to remove existing fund components or add new Fund Components in the portfolio," declared the team.
Earlier in July 2019, Grayscale released its Digital Asset Investment report for Q2 2019, with report data showing a significant increase in the crypto market from just $42.7 million to a whopping $84.8 million.