Has Ripple Tried to Schmooze its Way onto Crypto Exchanges?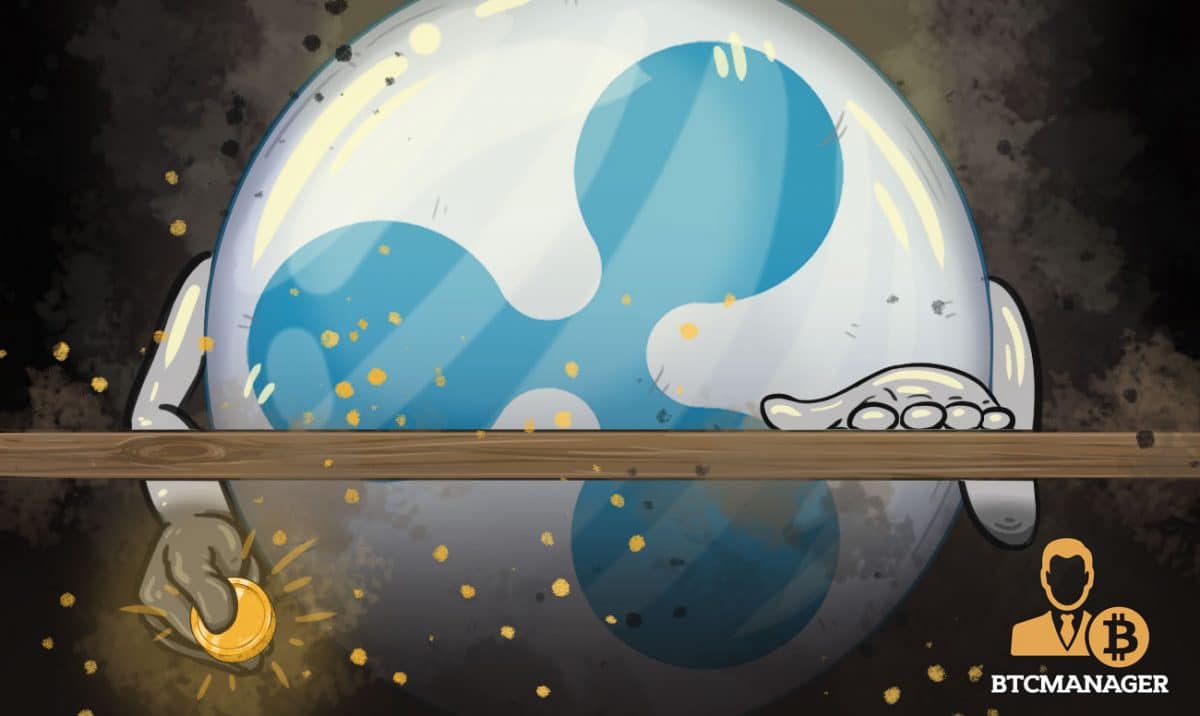 Although enthusiasm for the Ripple token, XRP, is bubbling under after reports that it might list on major exchanges, there are accompanying reports that its behavior was less than ethical in pursuit of its ambitions.
While CEO Brad Garlinghouse made an articulate case for XRP in a recently televised interview with Bloomberg, the allegations of attempts to bribe his way onto both the Winklevoss' Gemini and the Coinbase exchanges weren't discussed but are darkening the coin's outlook for some.
XRP Needs a Listing to Makes its Dreams Real
XRP is now the world's third-largest cryptocurrency. It is rapidly growing its client base among banks and others who need faster and more user-friendly methods of enacting cross-border transactions. Ripple has always stayed close to the formal banking and regulatory centers, adopting a different stance to other digital currencies, although even here it has experienced its share of controversy.
During the interview, Garlinghouse expressed the view that those who are concerned about stultifying legislation regulating the cryptocurrency markets "don't really understand regulation."
The startup has been making overtures to exchanges, with unsupported allegations suggesting that Garlinghouse offered a structured bribe to be listed. It's been apparent that Ripple has pursued listing on certain exchanges as a priority for some time now.
In 2017 the San Francisco company offered to pay "financial incentives" to both the Gemini and Coinbase exchanges, according to four people who were involved in the discussions. They have asked not to be named as they would be in breach of revealing privileged information. Both exchanges weren't persuaded by money and declined to list the coin. When asked to comment on Ripple's overtures to exchanges, Ripple spokesperson Emmalee Kremer noted that some of the allegations were "inaccurate," but declined to identify which ones.
She went on to say that "Regardless, Ripple has always been transparent about our focus on building and growing a strong XRP ecosystem. We want XRP to be the most liquid digital asset possible to enable faster, cheaper global payments."
When is Bribery not Bribery?
The traditional markets charge a listing fee, so Ripple's willingness to facilitate listing with lots of coins isn't necessarily unethical or illegal. Rather, it's the seemingly sleazy manner in which the ostensibly upfront coin has gone about its attempts that worry observers. Clifford Chance attorney Jesse Overall pointed to the potential for Ripple to be given unregistered security status in the short term.
In that case, he said, both the digital currency company and the relevant exchange could face sanctions that would include hefty penalties. Overall said:
"Listing on an exchange is the integral part of the process of facilitating an unregistered, unlawful, illegal securities issuance to people who are not allowed to buy."
Whether or not the SEC ever deems Ripple a security remains to be seen. Because XRP is controlled by a single company, there are fears that regulators will view it as a security, corrupting its listing plans.
On established U.S. exchanges, it is required of companies to pay to be listed, and this is a component of a company's ability to warrant listing, alongside meeting and maintaining other listing requirements. The Nasdaq Inc. markets charge annual fees for a listing of between $42,000 to $155,000, as stipulated in their rules and protocols.
During 2017, an executive from Ripple allegedly offered $1 million in cash to the Gemini exchange to persuade them to list XRP going into the third quarter. Previous overtures with the same goal included a rebate structure and the offer to cover associated exchange costs. In talks with Coinbase in 2017, Ripple offered to extend a "loan" of $100 million in XRP to facilitate trading of the coin by exchange users. Although the proposal was never reduced to a written offer, the idea was that the exchange would almost immediately benefit from a spike in value had the coin been listed and traded.
Regulatory Gray Areas Still Abound
Both Coinbase and Gemini have declined to comment on the matter. It is not unusual to pay for a listing, even a cryptocurrency listing, and Ripple's overtures might simply be the required shenanigans to facilitate listing in an unregulated arena where traditional pay-to-list protocols are still unclear.
According to a recent report by Autonomous Research, coins can expect to pay between $1 million "for a reasonably regarded token, to $3 million for an opportunity to get quick liquidity." The firm noted that it had gleaned figures from oral testimonies and that their intel couldn't be deemed exact costs. Were XRP to finally list on a prominent exchange, it would stand shoulder to shoulder with giants of the cryptocurrency space like bitcoin, ether, and litecoin.
Although there is tremendous promise in both the speed and chosen affiliations of Ripple, which has always been up close to major banks, its failure to list on the large exchanges is troubling enthusiasts. Ripple is now also exposed as understanding that its future growth will hinge on its ability to list.
The scent of desperation behind its attempts to schmooze its way onto exchanges by lubricating the transaction with loads of coins has appeared as tacky, if not unethical. There is a strong current of hesitation running through exchanges, due largely to regulators' warnings to unlicensed exchanges to avoid listing tokens that could soon be deemed securities.
XRP's Core Value Remains
Backed by Silicon Valley, for many XRP represents the potent potential bridge between the formal banking sector and the novel attributes and value of digital currencies. The cost savings for banks and their clients has found favor with several major players, according to Garlinghouse.
Although owning the coin does not generate an ownership stake in Ripple, concerns around the coin point to the close relationship the company has with the formal banking sector that may still prompt regulators to term XRP a security. This would then create complications and penalties for exchanges that have listed the currency.
All of this needs to be seen against the backdrop of tremendously positive market sentiment towards the coin. XRP shot up in December 2017 and January 2018 on the back of speculation that it would soon be listed in America, increasing in value more than 1400 percent during that period.
Coinbase then deflated hopes by stating that it had declined to list XRP. Then, on March 5, 2018, Coinbase CEO Asiff Hirji and Garlinghouse appeared together on CNBC, fueling enthusiastic speculation about the coin's imminent listing. The Winklevoss Brothers also mooted the listing of a few new coins, but Ripple was absent from that shortlist and Gemini has still not affected any additions to traders' options on the exchange.